The FREE!! Energy Enhancement Infinite Wealth Home Training Program
LEVEL 1 - 4 VIDEO COURSES ANYTIME IN THE COMFORT OF YOUR OWN HOME
Free!!, with Two Levels of Energy Enhancement Streaming Videos you can start to Practise..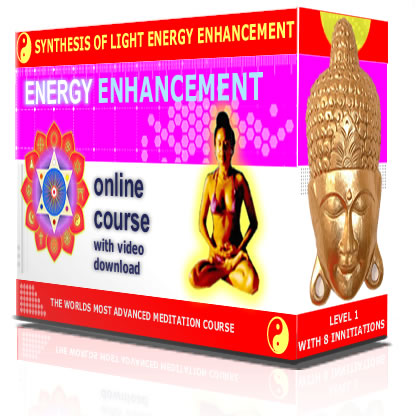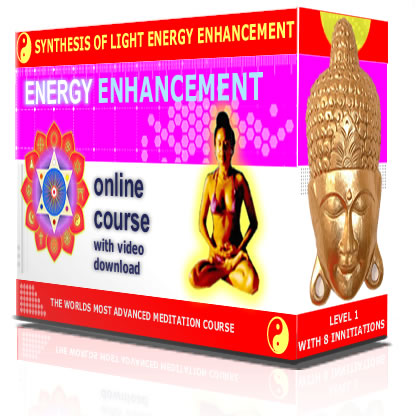 sol@energyenhancement.org
Buy Now!!
FREE!!
Energy Enhancement Infinite Wealth Home Training Program
WITH TWO LEVELS OR MORE OF ENERGY ENHANCEMENT STREAMING VIDEOS!! Ride the wave of awakening and break free from the 26 Wealth Blocks holding you back with the Energy Enhancement Infinite Wealth home training program.
Do you believe your Infinite Wealth is directly related to your state of mind and consciousness?

If yes, what if there was a process to enhance your state of mind and consciousness, so from this moment onwards you could improve your ability to attract wealth? Would this interest you?

And if you knew this process only took a few sessions of practice, but would benefit you for the rest of your life… would you make the time for it?

If you said YES to all these questions, I have an invitation for you.

Previously, an intimate group joined me on a One Month Energy Enhancement Course including All Four Levels of Energy Enhancement including the Seven Step Process for Transmuting and Removing Energy Blockages.

The Free Energy Enhancement Infinite Wealth Program.

During the Month, I used my gifts to work with every participant's energetic frequency. I dived deep into their minds, and removed hidden subconscious barriers – or as I call them, Energy Blockages including Wealth Energy Blocks – that were silently sabotaging their ability to attract wealth.

Blocks like "I don't really deserve to be rich", or "Wealthy people are bad" (I'll show you a full list of these Blocks further down below, and some of them will surprise you!).

The results of this program were life-changing — but it was only available for a small group which is why now, for the first time ever, I've decided to make this content public.

I'll tell you more about how you fit into this shortly, but first there is something important I need you to understand: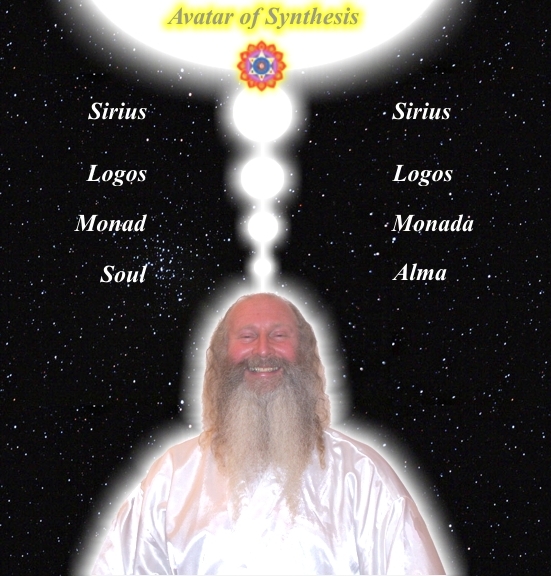 SATCHIDANAND
Founder The Energy Enhancement Course and the Energy Enhancement Infinite Wealth Program Satchidanand was taught by Zen Master Hogen Daido Yamahata and Tamil Siddar Yogiraj Satchidananda in the line of Sivananda of Rishikesh. He exudes the Buddhafield in which all change is Infinitely possible connecting to the Energy Enhancement Infinite realm to shift, change, and transform people's lives.. Satchidanand has worked with many Students including Directors of Fortune 500 Companies. He gives Retreats and Seminars from five days to one month to five months in his Ashram at Iguazu Falls in Brazil and also in India, Spain, Italy and Greece.

"It is just as difficult and dangerous to try to free a people that wants to remain servile as it is to enslave a people that wants to remain free."
Niccolò Macchiavelli

The geopolitical tragicomedy is certainly fun to watch, sort of like watching icebergs capsize, but since there is not a lot any of us can do about it, it's something of a time-waster; whereas fixing an actual problem, and making many people's lives better as a result, seems like a worthwhile pursuit—at least it does to me.

Minimum Viable Action (MVA). This is a tremendously powerful concept, because it shows how you can do pretty much whatever you want. You just have to do enough different things, and each one with sufficient lack of success, so that none of them runs the danger of making a Significant Contribution to Society (SCS) (joke), and getting noticed and potentially struck down by those who jealously guard their prerogatives to create Poverty as a matter of Policy. All you have to do is not be sufficiently successful, not so much in the public eye, and you should be safe.
Therefore the maximal change you can make for Yourself and for the World comes from Energy Enhancement Meditation.



When you eliminate your Energy Blockages, you will… Out of the blue start feeling newfound passion which only occurs when you do that thing you were Born To Do..



- Only when you access your Soul Path.


Only when you remove all the Energy Blockage Chains standing between you and your Soul...
How can you be successful doing that which you are not meant, not Born, to do?
Energy Enhancement Transmutes and Removes Energy Blockages allowing you access to the Destiny of your Soul!!

Only this will give you the motivation to excel in your Soul Path career, and enthusiastically jump on the opportunities surrounding you.

Imagine waking up every morning with that tingly excited feeling to try out a fresh idea at work or explore a new business opportunity.

It only happens when you do, that which you were born to do.

By Removing All the Blockages between you and your Immortal Soul, Magically the Chains Fall Away and you end up Doing that thing which excites you, and Inspires you!!

Only Soul Path Access will allow you to Experience sudden rushes of creative ideas and even dreams that lead to Real Wealth, like suddenly realizing a way to reach out to more customers, finding a way to better manage your debt, or discovering a no-brainer investment opportunity that's been under your nose all this time.

Only Soul Path Access will allow you to find yourself living in a state of optimal work-life balance, where you know exactly how much time and energy to invest in your career to make it successful, and when to clock out so your family, friends and hobbies get the attention they deserve.

Only Soul Path Access will allow you to Discover that your attitude towards money has transformed for the better. You're no longer worried about the bills and the mortgage, you're not held back by the "I don't have enough" mentality, and you're never afraid to spoil yourself and your loved ones with good food, nice things and exotic holidays.

Only Soul Path Access will allow you to Start experiencing serendipitous moments in your everyday life like never before, like finding a surprise cheque in the mail, meeting your future business partner at a bus stop, or stumbling on a book that turns your life around.

Only Soul Path Access will allow you to Transform yourself into a catalyst for positive change for the planet by inspiring others with your success and Wealth, and having the financial means to support your favourite charities and spark social movements in your community.

Best of all, all these Soul Access mind shifts, coincidences and opportunities get more and more profound as you continue working on your Wealth Blocks—until eventually, perhaps just months from now, you're enjoying the kind of Infinite Wealth
you once thought impossible.

Now it's important that you realize there are 26 Wealth Blocks in existence, and your unique life circumstances will determine exactly which ones are affecting you. However…

Even having just ONE Wealth Block is enough to completely derail your life.

For example what if you had an Wealth Block that causes you to believe hard work equals success? If you hate doing it You might become the kind of person who works 60, 70, even 80 hours a week without any success at All. You might come home late every night, and miss countless precious moments with your family and friends. You might even over-exert yourself, and end up in hospital or worse.

Not Connecting with your Soul gives you a Life without Meaning, Full of Sound and Fury, Signifying Nothing!!

You see when left unchecked, even this One Single Wealth Block can ruin your life—and what I've found is that most of us have at least half a dozen Wealth Blocks affecting us to varying degrees.

And if just one Wealth Block can do so much damage, think about how a multitude of them could be sabotaging your career, your finances and your life as a whole. Picture how they could be holding you back from your true potential, and the Infinite Wealth
you deserve.

How do I know so much about all this? Well…

I am an intuitive healer. Ever since I was a child, I knew I had a special gift. I've always experienced inexplicable bursts of intuition, and have an uncanny ability to see and influence people's energy fields.

Only by Training and Refining that Intuitive Function in the Buddhafield's of my Teachers - Incredible people from Ancient Lineages and Great Soul Force - using the Techniques of Energy Enhancement, Meditation, Samadhi, and Energy Blockage removing Samyama have I been able to bring that innate intuitive Soul Path Force to Incomparable Fruition!!

You can do that Too..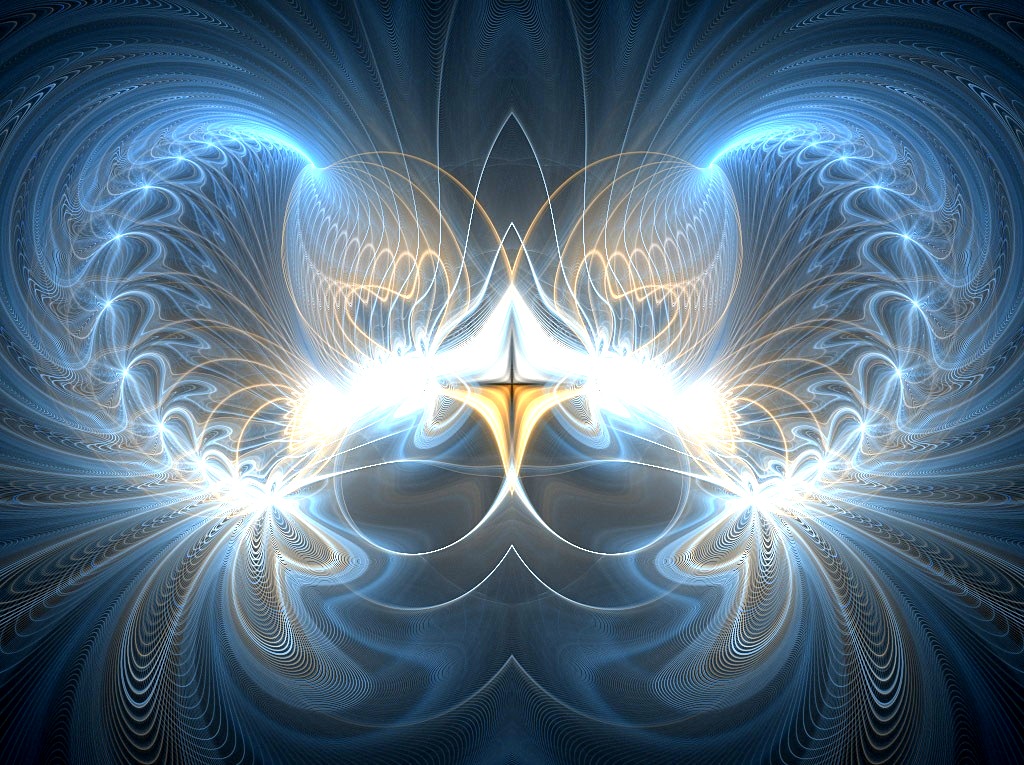 GREAT SOUL!!

Great Soul, You have nothing to lose but your Energy Blockage Chains!!

The Ruler of the Universe is that Intense Explosive Silence an Infinity of Chakras above the Head.

When Energy Enhancement teaches you, gives you direct experience of contacting the Energies of the Center of the Universe, Beyond the Center of the Universe into the Absolute.. and then Chanelling those energies down onto this Earth to Power Your Soul Path..
D

HARMAMEGA SAMADHI!!

Then you too become a Ruler of the Universe!!




In this time I've also used my gifts to follow my Soul Path which is to bring this Ancient Meditative Knowledge to Humanity to eliminate my own Wealth Blocks and Speed Up Your Process!!

Once upon a time I had barely a dollar to my name and slaved in the Company Store. I retired at age 37 and Now I live a lifestyle most people dream of in the Tropical Beauty Iguazu Falls in Brazil having taught Energy Enhancement in some of the Worlds most beautiful locations, Southern Spain, Italy, Greece, Brazil and India, to some of the World's most Incredible people!!

And I'm committed to using my position of privilege to help the world manifest their ideal realities too.


I tell you all this not to brag, but to show you just how transformational overcoming your Soul and Wealth Blocks can be. No matter who you are and what your background is, you CAN do exactly what I've done for myself and thousands of others.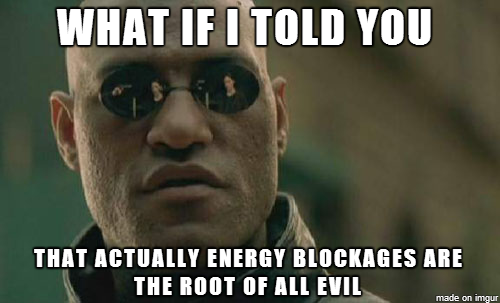 How to permanently remove your Wealth Blocks.

Removing your Wealth Blocks is not something you can normally do alone, without training. Because even if you know exactly what they are, and even if you make a conscious intellectual decision to break free from them… Energy Blockages are not Intellectual!!

Just by saying it, you do not have the Training to make it So!!

Your existing energetic frequency and subconscious Energy Blockage thought patterns will always, always pull you back to them. Back to square one, back to the same limiting beliefs and behaviours.

That's why the key to liberating yourself from them is to go to the source of All Energy, The Absolute!!
I

n Energy Enhancement Meditation we will give you Direct Experience of Infinite Energy from outside your body, from the Universe itself. "Brighter that 10,000 Suns it Shines Alone!!" — the part of your personal energetic field known as an Infinity of Chakras above the Head, source of Samadhi, liberator of ALL Energy Blockages, every Self Limiting Belief, Liberator of Your Internal and External, Eternal Wealth.

In the Buddhafield, with a little help from your Soul, you will learn to connect with the external Chakras connecting you with the Universe and its Energy Enhancement Infinite Energy. Using the eternal techniques of Meditation, using the 5000 years Old Sutras of Tamil Siddar Patanjali you will access Samadhi and the Energy Blockage Transmuting Energies of Samyama.

Unique techniques for accessing your Wealth Frequency and systematically removing all the blockages that are holding it down.

Energy Enhancement is a liberating, exhilarating and life-changing process as you Access your Soul.

We now need to Supplement your Soul Path with Intellect because Taking ACTION Speeeds Up the Process!!

One that you will experience firsthand when you join me in…



The Energy Enhancement FREE Energy Enhancement Infinite Wealth Home Training Program
A step-by-step guide for Accessing your Soul and eliminating your 26 Wealth Blocks
Available exclusively on this site, the Energy Enhancement Energy Enhancement Infinite Wealth Home Training Program is a course for eliminating each of your Wealth Blocks, one after the other, FREE, as part of..
Energy Enhancement Level One - Gain Energy Enhancement Infinite Energy by connecting to the Universal Source.
Energy Enhancement Level Two - Transmute and Employ all self limiting Energy Blockages
Plus Later, Levels Three and Four..

What you get is a complete collection of Streaming Video recordings from each of the Energy Enhancing sessions from the original Energy Enhancement Program. In each session, you'll experience a powerful and immersive process that increases your energetic frequency, protects you from negative energies, accesses your subconscious mind, and liberates you from Energy Blockages.
The program is designed to give you the same transformational energy clearing results as experienced by participants of the original Energy Enhancement Course — but at a fraction of the price, and without being tied to a preset schedule.

In Addition here Are The 26 Wealth Blocks Which Are Holding Back 99% of Entire Population

Here's an explanation for each one:

One by One, go through and 7step each blockage.

Circle the word, circle the concept, circle the idea in white light and 7 step!!



Wealth Block 1 : Energy Enhancement Seven Step your, "Resistance"

How your surroundings silently influence you.

Wealth Blocks could come from anywhere — your parents, your mentors, your friends, the media and the government.

For example…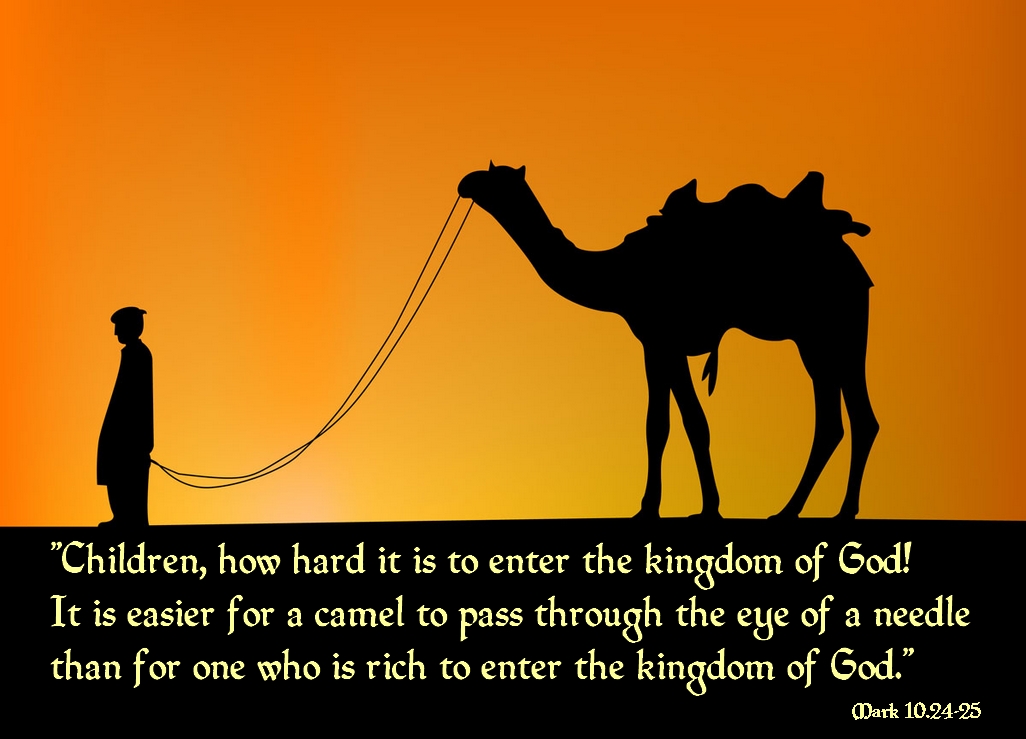 As a child, did you ever hear your parents complaining about "greedy" and "unethical" rich people, and how the government always sides with them instead of the masses?


Did you ever hear that line from the Bible saying it's harder for a rich man to enter heaven than for a camel to pass through the eye of a needle?


Have you ever heard the Pope extolling the virtues of, "The Principle of Poverty"?


Have you ever heard politicians bigging Austerity?


Have you ever watched a movie, listened to a song or read an article that calls money "the root of all evil"?


In high school or college, were you ever told that working hard is the only key to success?

Silently, sneakily, these influences latch onto your subconscious mind, and form Wealth Blocks in you.

And the result is in plain sight. Many of us are saddled with a subconscious fear towards money, because somewhere deep down inside, we relate it to greed and evil. Some of us spend way too much time at work, thinking back-breaking work is the only path to success. We overlook opportunities, we're often too afraid to invest, we always second-guess ourselves… the list goes on and on.


In fact statistics show that Wealth Blocks hold us back even further when left unchecked. In 1990, researcher John Zogby found that 14% of adults were actually making less than what they earned in their previous jobs. Since March 2011, that figure has since increased to a staggering 35%.


Now look at your personal financial circumstances. How much do you think Wealth Blocks are holding you back right now?



With Energy Enhancement you can drain the negativity out of all these and other concepts within your psyche leaving the truth..


Rich people can be evil vampires, but those vowing to use that money on their soul path to help yourself, to help your family, to help the evolution of every soul, all humanity, get a pass - you can't take it with you. Decide to Use your money in the Service of Goodness.


Jesus did extol Poverty, but he was talking about the Poverty of the mind, free from evil thoughts, the ability to remove all evil from your mind in order to contact the thoughts and energies of the highest and best Good God, the one with 10,000 names.


And the concept of - it's harder for a rich man to enter heaven than for a camel to pass through the eye of a needle? - Again this is the Evil Ego of wanting money for its own sake, being a Miser, which needs to be grounded, Rather than planning how you are going to use All that money you will receive for the benefit of yourself and of Humanity.

Are you growing by 10 percent each year, as all optimistic countries should be growing at 10% per year?

It's common knowledge that to be considered financially healthy, your income should increase by at least 10 percent each year—both to combat inflation, and to reward you with a progressively better standard of living.


Why? Because think about it. The longer you spend in a career, the better you should become at it. If you work in sales, for example, you should only get better at persuading customers and closing deals. You should be getting more creative ideas and inspiration to grow your customer base. And on the side, your investments should be growing too.


So the big question is, are you achieving this? Or are your Wealth Blocks holding you back?

It's common knowledge that to be considered Soul healthy, you should be cleaving to your Soul Path preparing for a quantum leap - increasing by at least 10 percent each year — both to combat despair, and to reward you with a progressively better standard of living which is only possible when you are in alignment with your Soul and moving towards that perfection of Quantum Leap Soul Work Alignment too.

Jump start your journey into Wealth with a Four step system to open your energy fields, contact the Energy Enhancement Infinite External Chakra Energies, Access your Soul and begin the Energy Enhancement Blockage clearing process.
Energy 101 – wondering what exactly is energy? Learn what it is by Energy Enhancement Direct Experience. Alignment with your Soul, Connection with Kundalini Chakra, Samdahi an Infinity of Chakras above the Head, Free Up, Remove All Energy Blockages on the Path of Your soul!!

Autopilot Breakdown – identify the 'lies' you have learned in life about money and Wealth, so you can start breaking down the subconscious patterns towards wealth that are holding you back.

Remove Vows of Poverty from previous Lifetimes.




Wealth Block 2 : Energy Enhancement Seven Step your doubt and fear....

Read More or contact Energy Enhancement for your Energy Enhancement Streaming Video Course in Four Levels - With this the The Energy Enhancement Infinite Wealth Home Training Program is Free!!!

And 22 Blocks more....

email sol@energyenhancement.org

Buy Now!!

INFINITE WEALTH STUDENT REPORT..

Satchi ! Some good updates. Filled with a tonne of energy right now...

I am getting a lot more sensitive to my soul path, as well as my integration with what I call the 'unity field', aka , god.

So after Getting an email from you about the abundance/wealth blocks... I knew that I had some, so I went hunting.

I got about 5 or 6 blocks relating to fear of money/abundance... dark grey or black blobs.

I also grounded a fear which looked like a pitch black energy slug.

I can feel my soul energy is strong in my heart, and pure light.


...I really want to get out of my current job and find something more aligned with my soul purpose though.


Got to keep working on this.


So I've found the best, most simple ways to find blockages are this:


1. samadhi
2. your energy from video

3. searching for 'resistance to', 'fear of', and so on



The blocks primarily feel 'resistance to what is right'.

J

Thank you so much. This is so great. This past weekend I created a 60 day transformation plan in which I called forth the transmutation of my health, finances, karate, relationships book (done and published) and home, car and office in the next 60 days. I am living in it so there is no doing and instead of working on one area in my life I am asking for it all.


Your help in making me aware of the person(s) that are stealing my life force energy as well as releasing and blessing those people and then drawing up the power already inside of me is fantastic. The awareness that I truly have the power to manifest anything is amazing! Thank you!

Don't Decide Now… Take All The Time You Need And Try "Energy Enhancement Infinite Wealth"

Energy Enhancement Infinite Wealth comes with a triple guarantee and peace of mind


1. Quality.
You'll notice the highest level of quality in every aspect of this program, from the detailed and structured way each technique and lesson is delivered, to the highly personalized email attention directly with Satchidanand and the Buddhafield, right down to the audio clarity of the Streaming Video. Everything you're about to learn has been researched, practiced and perfected over 25 years, with many people.


2. Results.
Upon beginning the Energy Enhancement Infinite Wealth Program, you'll notice profound changes that will only get better in the coming days, weeks and months. Your attitude will change. You'll be more inspired at work. Serendipitous coincidences will manifest. And out of thin air you'll get new creative ideas.


3. Impact on your life.
With the Energy Enhancement Infinite Wealth Program your Wealth is Infinitely growing, even if it's been stagnant for years. Your debts will shrink. You'll be happier and more productive at work. And you'll have the financial ability to spark positive change in your community and the world.

The path to your abundant life starts with a decision.


Now that this opportunity has been made public, will you seize it?


Will you liberate yourself from all your Energy Blockages and Wealth Blocks, and reward yourself and your loved ones with a life of affluence, freedom and contribution?


Or will you miss the boat and choose a life of financial mediocrity, where money and self-sabotage is a constant worry, financial mistakes keep getting in the way of success, and your full potential is never realized?


If you're ready to make a commitment, I'm ready to help you through every step of the way. Let's make this moment right now your Wealth turning point.

Satchidanand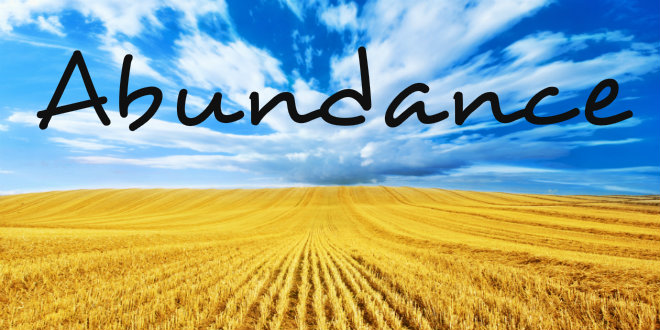 WEALTH, ABUNDANCE, RICHNESS AND MONEY - THE NEW HUMAN RIGHT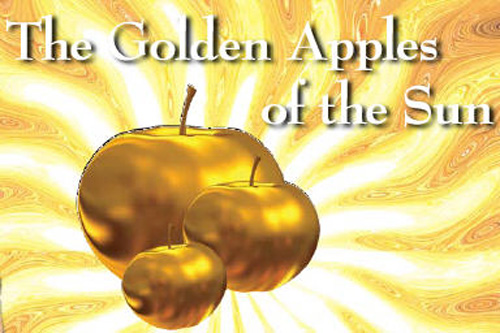 WEALTH AND ABUNDANCE - THE NEW HUMAN RIGHT - EXTERNAL AND INTERNAL
Satchidanand and "The Secret" by Rhonda Byrne - Meditation, Removal of Negativity, Painergy, Energy Blockages for Self Help and Wealth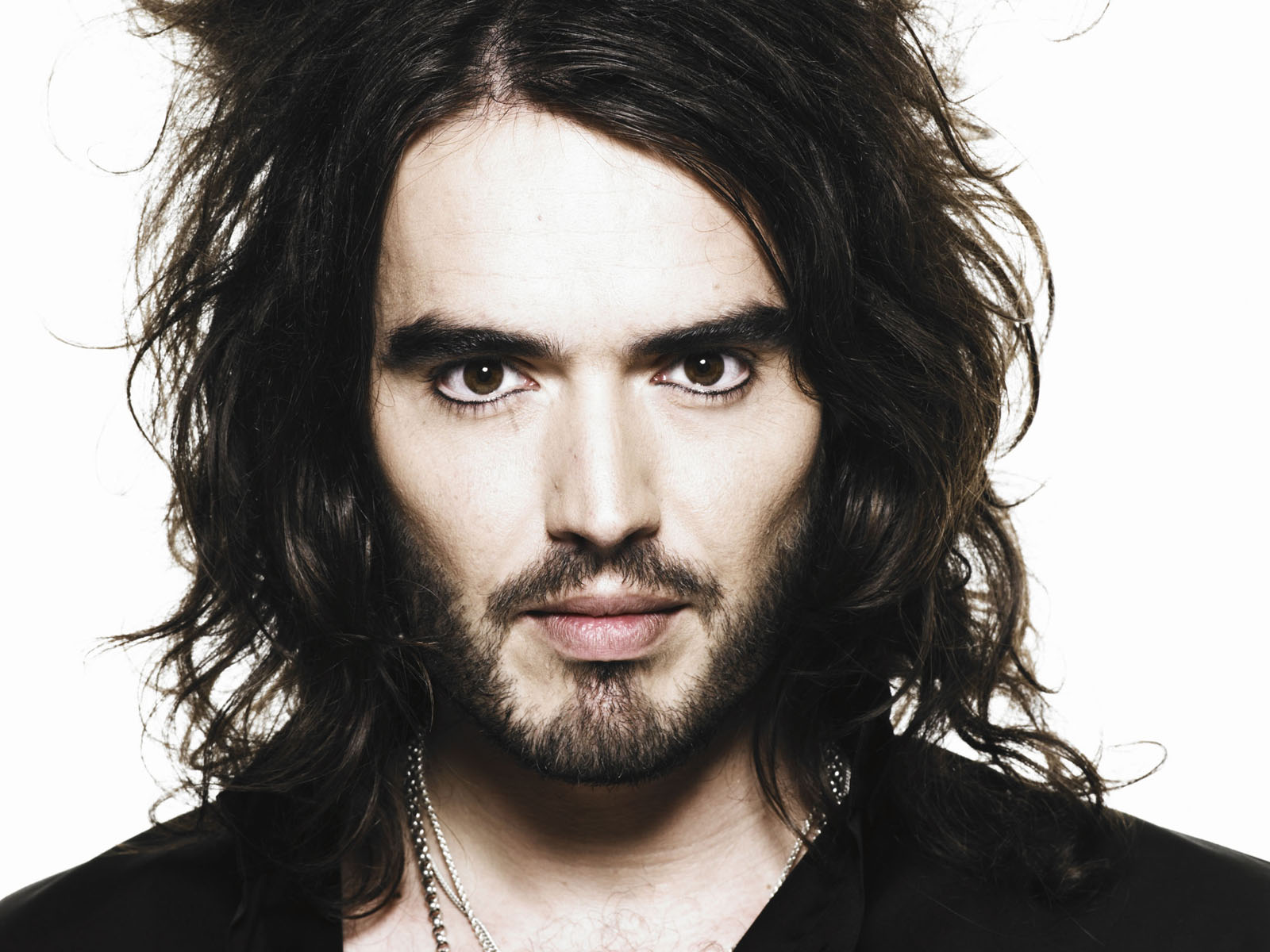 WEALTH - THE NEW HUMAN RIGHT Russell Brand and Satchidanand on Wealth and Inequality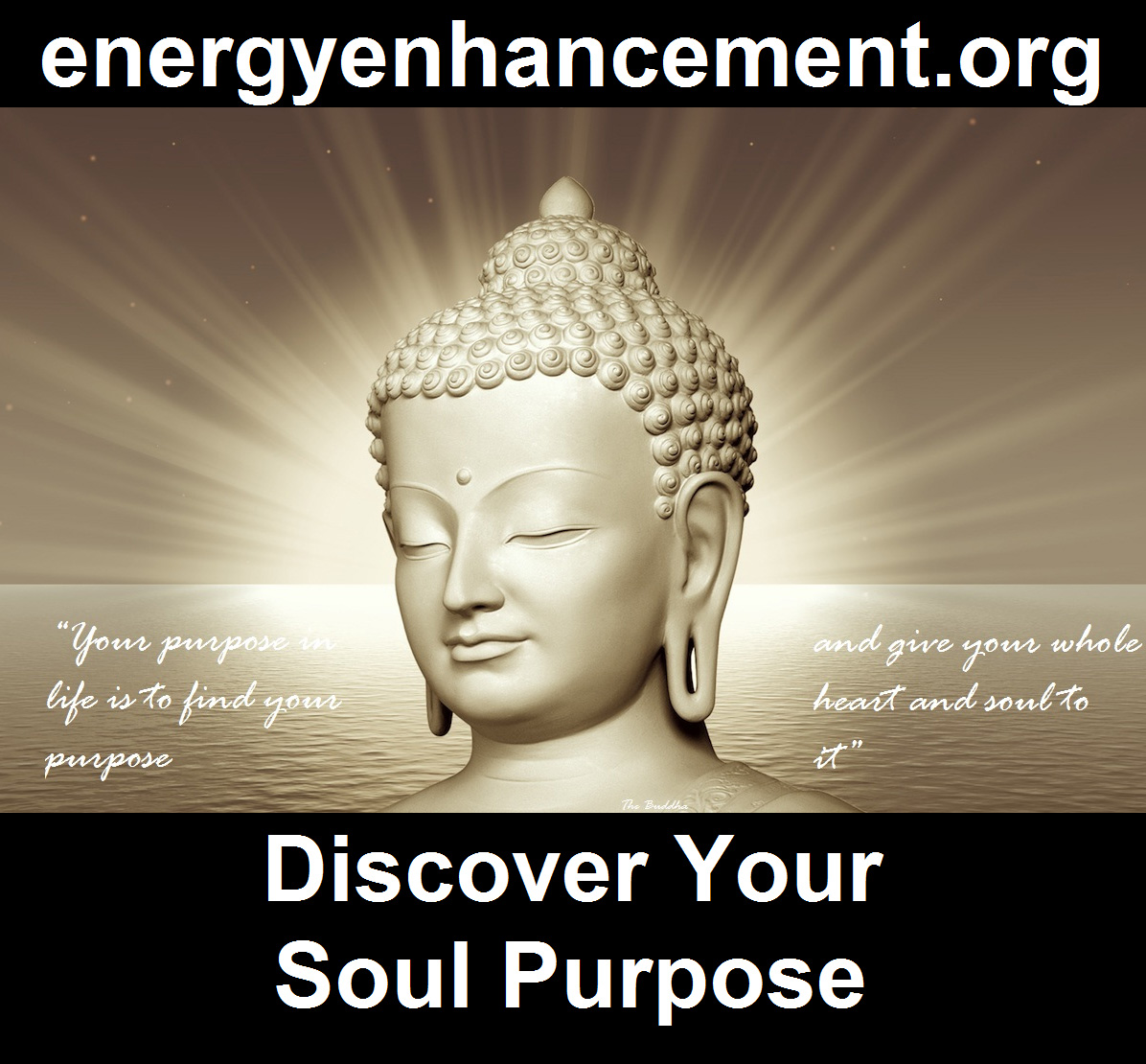 THE HUMAN RIGHT TO WEALTH AND THE TEN THOUSAND YEARS OLD, "PRINCIPLE OF POVERTY", THE TEN WAYS OF CREATING POVERTY
ENERGY ENHANCEMENT COURSES
Today I sat in a chair and listened to the heart chant initiation 1 for the first time.
I was focusing on aligning my shoulders and spine forward and backward between the two lines of power from the center of the earth. And picturing the immovable mountain. Focusing on my breathing, closing the anus. I stayed in for the first four minutes. Then I got tired and openned my eyes, for about 7 or 8 seconds. Then I was so drowsy I had to close my eyes again. Then after about another four minutes I was tired again. Then the same thing but this time I focused on nothing but the energy from the earth entering the base of my spine and coming into my heart. Right from the beginning of the meditation I felt my energy all over my whole chest, even now.
But at the last when I focused on it coming from the earth, I immediately felt very, very powerful energy and I didn't move to find it. My back straightenned up automatically to the alignment and I was kind of "stuck" in that position with the power flowing.
From there it was hard for me to stop meditating when the chants were over. Very powerful. Even without magnets. My question is about my focusing. Is it wrong to "imagine" the power or the alignment or the energy? or should we imagine until we feel it? Or both? Am I focusing on the right things?


I am very grateful for your teachings. Thank you for your generosity.
Student Report.. SPEEED UP THE PROCESS!!


Also I noticed as soon as satchi emailed me, I got a down-pouring of light from above the crown which kept charging me up the rest of the day – and my cravings died out! Then I realized they were ego-blockages and that I did not want them.

This Energy Enhancement Level One Initiation Three - ALCHEMICAL VITRIOL is great! I've done it some more and it's incredibly powerful. I don't know why it isn't more well known or taught? It's really bringing up little blockages which are complaining while being pushed down into the earth's core to get purified.
The hot fire energy has gotten much stronger in my body while doing the practice, mostly the base of the spine heats up, but also the middle of the spine. There are lots of little blockages being noticed. But I'm pushing them out.
Energy Enhancement Meditation Course Level 1 Initiation 4:
Accessing the Universal Energy Source: Soul Fusion - INFINITE ENERGY!! for You!! via the Antahkarana, Macrocosmic Orbit, The Energy Enhancement Supra Galactic Orbit, Chakras above the Head, Advanced Kundalini Kriyas, Siddis, The Creation of Psychic Vision.

http://www.energyenhancement.org/EE-Meditation-Level-1-Initiation-4-Macrocosmic-Orbit-EE-Supra-Galactic-Orbit-Antahkarana-Chakras-Above-the-Head-Advance-Kundalini-Kriyas-Siddis.html
SERVING YOU SINCE 1991 - ENQUIRIES AND BOOKINGS EMAIL sol@energyenhancement.org