Vows #47 and #49 are the most critical of all of the vows to be removed. With this blockage in place, you are subconsciously blocking the help from Spirit and your own Guides. Even if you ask for help, you might block it with your own subconscious mind, the second after you ask. Many people have a vow against their own Guides, God, and Spirit. This vow comes from very bad times, when you might have lost a loved one, for example, and you cursed God feeling that there was no justice in life like Dracula when he was told his wife had committed suicide whereupon he took the vow to become a black magician - "The Blood is the Life!!" as many people have done in past lives and now forgotten.
The Distributor of implant energy blockages - Astral factories for implant blockages permanently connected into the antahkarana
The vows to Satan to be bad, to be a dark worker forever, often takes the form of being a distributor of implant energy blockages - Fear Blockages, Sexual Addiction Blockages, Drug Addiction Blockages, etc If this is the case, astral factories for each of these implant blockages will be permanently connected into the antahkarana below the root with pipes to constantly push the implant energy blockage seeds into the antahkarana for distribution. These entrance pipes will be protected by sub-personalities and pact-demons consciously placed there to protect the entrance.
After the Vow Clearing Initiation we show you how to place Thoughtforms of SELF LOVE and OF LOVE AND SERVICE TO OTHERS. These New Thoughtforms Replace The Old Vows That Are Removed. This is called IMPRINTING. Imprinting is the placement of positive beliefs, feelings, and energies, in the space where the vows previously were. Nature will not have a vacuum. If we do not fill the space with something positive the Mind will go behind us, and fill the empty space with more negativity. This is what happens, with traditional counseling. The therapists at the present time, do not have a way to place positive symbols, beliefs, or feelings into the void, that the therapy makes. And, in fact, most psychologists are not even vaguely aware of this problem.
One without the other will not survive. You must first remove the old vows blockages and then re-enforce the positive thoughtforms.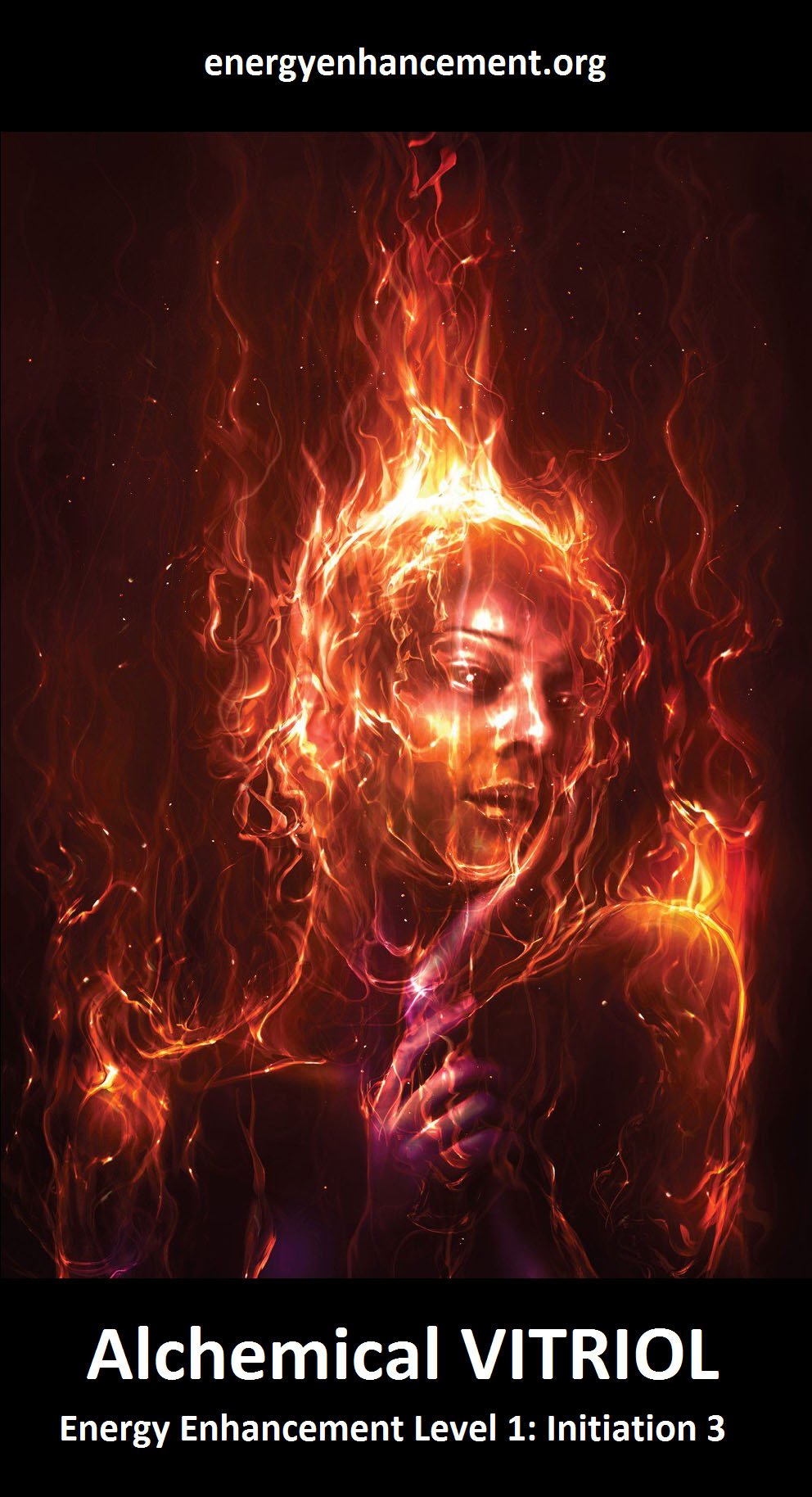 KARMA CLEARING, SOUL SPLITS AND ENERGY ENHANCEMENT
The recapitulation of life force is the body of work in Energy Enhancement Level 3, which restores or recapitulates lost life force. KARMA CLEARING AND SOUL SPLITS is one of the most effective practices to this end. To understand how recapitulation practices work, we need to look at the multidimensional nature of reality and move away from a linear sequential perspective. From this expanded perspective, 'anything which has ever happened to anybody, anywhere; it is still happening somewhere'.
If a traumatic event occurred for a person ten, twenty and so on years ago, for that person it is still happening, and I would venture to state that it is also in some way still influencing the person's life in the form of Soulless Sub-personalities.
Traumatic events in past lifetimes have also created many Soulless Sub-personalities which continuously sabotage your life.
Energy Enhancement does not dwell on past events because of Energy Enhancement techniques to Ground Negative energies; there is only this vast awesome ever-moving great moment of now where there is no separate past, present, or future. It is possible for a practitioner to journey and move outside of linear time to go to the place where that energetic event is still occurring for that individual, find and bring back that person's life force which is held in that Soulless Sub-personality energetic event and remove all of the negative energy and negative emotions associated with that event, and when this has been carried out, then the therapeutic healing of the event is completed there are no other effect. The trauma has simply disappeared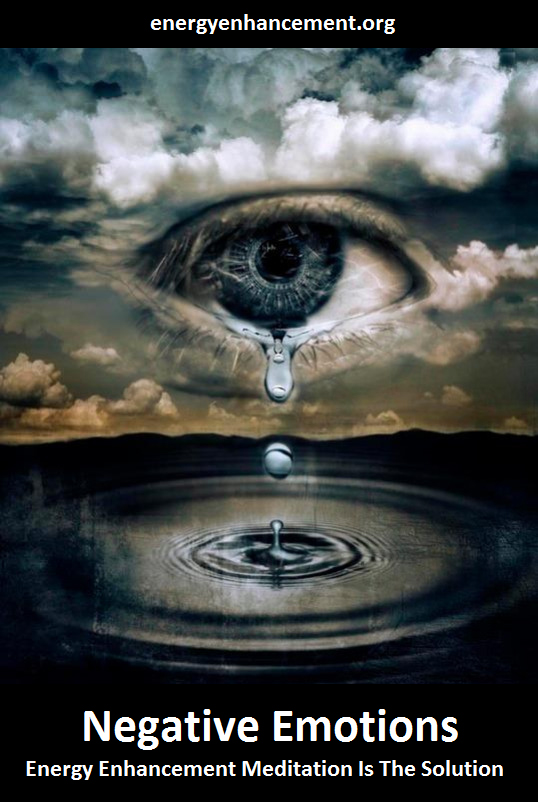 The loss of life-force is known as soul-loss, and this can take place when we suffer a trauma, have an accident, experience strong emotional exchanges with a loved one, separation from a partner, death of a loved one, go through a pervasive period of difficult circumstances. When we undergo a severe trauma typically a part of our vital nature goes away to form a Soulless Sub-personality, so that we can survive what ever is happening to us. It is a way for the body and consciousness to survive severe trauma. Problems develop when the Soulless Sub-personality, soul part or fragment does not return. The Soulless Sub-personality may not want to come back, or may not be able to rejoin the Soul by itself due to the nature of the trauma A part of the soul splits off into what we call an Inner Child Soulless Sub-personality which perpetually thenceforth sabotages everything we do. Indeed the Soulless Sub-personality Inner Children are a major part of the selfish competitive ego. As we love and heal the Soulless Sub-personality inner child then absorb it back into our soul so the split disappears and we become more whole. There can only be one!! And that is the Soul Infused Personality.

Energy Blockages

all derive their power from these Soulless Sub-personality Inner Children splits. And their symptoms come out in many different ways. There are a number of symptoms of Soul Splits, for example, when people feel that they are observing life as an outsider, rather than engaging and being fully involved. Other common symptoms are when people feel that they are being 'spaced' out a lot of the time, not really here as the Soulless Sub-personality is doing the work and not the Soul infused personality. Other symptoms that indicate possible soul loss are life-themes such as a pervasive fear, inability to trust people. I have also found that a severe depression can also be a symptom of soul loss. Chronic illness may also be a symptom of soul loss. This directly relates to Power. In the Energy Enhancement worldview, power and maintaining health go hand in hand, if the body is power-full, there is no room for illness or disease, which are often regarded as an invasive force.
In my practice I have worked with many people who had done considerable work on the original trauma, but still were stuck in this. One of the differences between KARMA CLEARING AND SOUL SPLITS in Energy Enhancement Level 3 and some modern Western psychological systems is that KARMA CLEARING AND SOUL SPLITS focuses on the return and integration of the lost life-force - the Soulless Sub-personality, rather than focus on the original trauma itself.

In my view the energy enhancement work of KARMA CLEARING, SOUL SPLITS and therapy work very well together, the best combination being first the dissolving of the negativity associated with the event in Energy Enhancement Level 3 and then come the recapitulation of the lost Soulless Sub-personality life-force, followed by a therapeutic approach to support the person through the process of working with the lessons learnt so that the bad event can never happen again. In Energy Enhancement Level 3 there are no released feelings and emotional energy which can be uncomfortable and even raw for the individual.

I

n Energy Enhancement Level 3 the negative energy is dissolved and Grounded through the Meditative techniques of Energy Enhancement. This dissolution of negative energy and negative emotions is a fundamental part of the whole healing process, and I cannot stress this enough.

This healing process leads to what I call the union of the life force, - there can only be one soul infused personality - when the person can then move forward in their life without being anchored to the past, and live a life of creativity and productivity.

ENERGY ENHANCEMENT WORK WITH ENERGY BLOCKAGES

This body of work addresses illness as an 'invasive external force' - Trauma formed Energy Blockages within the human field of energy. Energy Enhancement Teachers teach their clients the gift of being able to perceive and discern these intrusive forces, whether a physical illness or an external negative influence in the clients life. We teach how to work with Energy Enhancement Advanced Techniques to gain an understanding of the nature and cause of the problem and to 'extract' it's energetic matrix or sever the link between the client and an external negative and harmful force.