email sol@energyenhancement.org for details
INITIATIONS ON THE PATH OF ENLIGHTENMENT TO BECOME A MERLIN, A JEDI, AN AVATAR AND RELATIONSHIPS
PREPARATION FOR THE INITIATION OF THE OPENING OF THE HEART AND THE THE INITIATION OF THE MASTERY OF RELATIONSHIPS AND THEN THE INITIATION OF SOUL FUSION - BECOME A JEDI, A MERLIN, AN AVATAR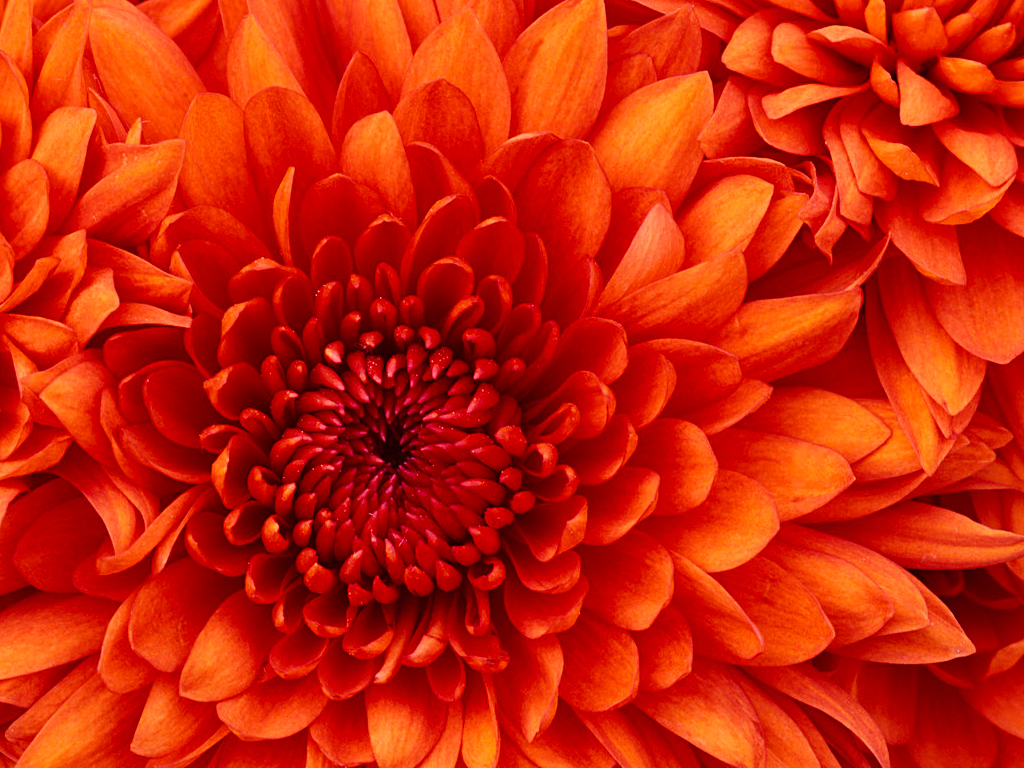 You are that Seed!!
You who have been born with the possibility of a soul need the the Energy Enhancement Techniques bringing water-wine, the light of Heaven and time in order to grow so that you too can grow sufficiently high to channel the Holy Spirit, the Energy of God.
Aham Bramasmi - I Am That
Tat Tvam Asi - You are that also
If a map is true then the results will be profound, the path will work. All Students of Energy Enhancement Speed Up their process, develop Psychic Vision, Remove their Blockages by themselves.
For thousands of years Enlightened Masters have existed. They exist in every age. And they all say, if you are really serious about Illumination, then you need to learn from one who has walked the path. One who knows by his experience the TRUE and not the false path.
Come and learn from Energy Enhancement..

"I feel that I have been given some secret knowledge, which was only given to the initiated, or hidden among a lot of unnecessary sub techniques in other disciplines."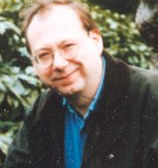 "One effect of Energy Enhancement is that I can no longer look at other disciplines like Ashtanga Yoga, Transcendental Meditation, NLP, Aikido and Ki Aikido and Mantak Chia and his Chi Gung, in the same light, because they do not contain this learning"
COME ON A LIVE ENERGY ENHANCEMENT COURSE!!
WITH
SATCHIDANAND AND DEVI DHYANI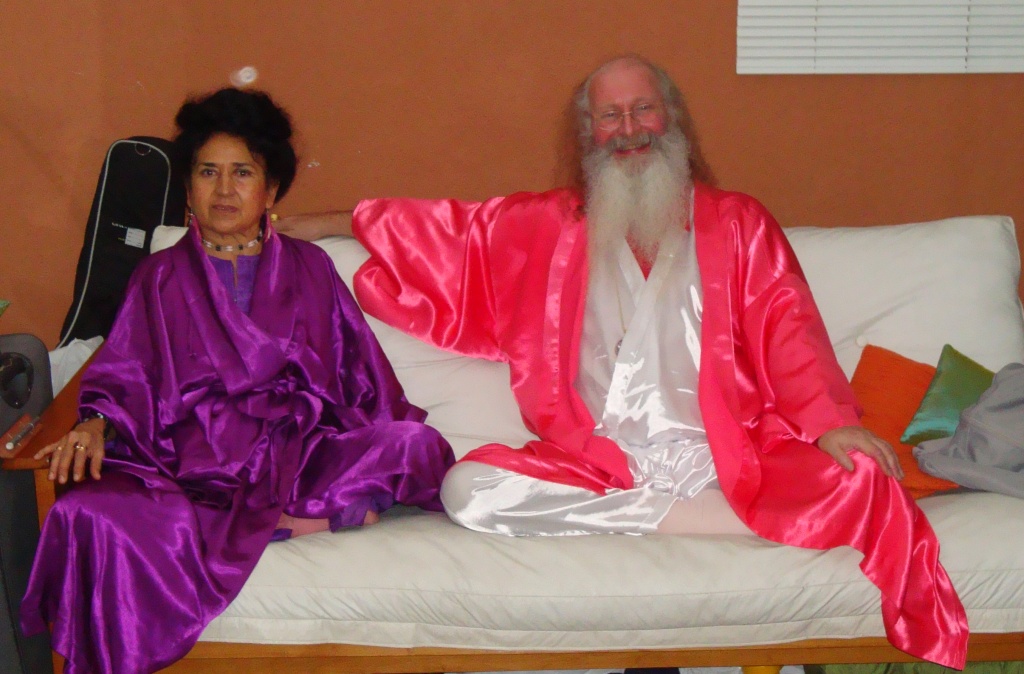 GROUNDING IS THE START OF THE KARMA CLEARING PROCESS.
KARMA CLEANING PROCESS, CLEAN THE KARMA FROM PAST LIVES, FUTURE LIFE, FUTURE LIFETIMES, SOUL FRAGMENTATION AND RETRIEVAL, INNER CHILDREN, SELFISH EGO SUB PERSONALITES, LIFE DESTROYING STRATEGIES, THE ALOOF, THE INTERROGATOR, THE POOR ME, THE VIOLATOR, THE SELFISH COMPETITIVE STAR, THE VAMP OR DON JUAN, THE PLEASER, THE BLAMER, THE CRITIC, THE KING, THE SELF DESTRUCTOR, ALL THE DESTRUCTIVE VOWS FROM THIS AND PAST LIFETIMES, THE CREATION OF SELF LOVE, LOVE AND SERVICE.
Spiritual Experience is a million times better than listening about it or reading the books
ENERGY ENHANCEMENT EXPERIENCE
is the proof of the books!!
SALVADOR DALI ENERGY ENHANCEMENT SYMBOL OF THE AVATAR OF SYNTHESIS - THE SOCIETY PROPPED UP EGO EGG SHELL IS BROKEN REVEALING THE LIGHT OF THE SOUL WHICH ALL UNMADE MEN - FILLED WITH ENERGY BLOCKAGES, TURN THEIR BACKS ON


And he got this experience and many more like it because he has been on the Energy Enhancement Course!!

And everyone who comes on the Energy Enhancement Course or tries the DVD Course gets many spiritual experiences.. just READ the Reports of our Students

Come try it Yourself...
UK DVD STUDENT JAN 2011
"Oh and using your technique I've very recently just shifted a massive block from the sacral which has aided my grounding and all other chakras. From this my solar plexus will be working much more effectively and so will attract more abundance so paying you should be less difficult."
Hello Satchi and Devi!

I had some meditation experiences I'd like to share.

I woke up in the middle of the night last week and could not sleep so I decided to meditate.
I connected to the center of the earth and it was unlike anything I've ever felt. And
there has not been a day since that I don't think of that feeling. . I felt pulsing, gentle
waves of energy, like the oceans waves and just as much power as the ocean but there was a
mother like quality about it. It felt very sacred.

Since that day I keep getting information about being grounded to this force. And to think
that it all started because I pushed a stream of love out from my heart. Isn't it funny how something so
simple can change a life forever.

I am taking my time with the course. It is my main goal in life to integrate Energy
Enhancement into my being. I am ecstatic to think of what more sacred feelings I have in
store on my journey toward illumination!

And that is the first share that I wrote and now the second.

It is Oct. 22 and my paternal Grandfather died. I am remembering a dream I had of him
coming to me and sobbing and telling me he has led a "mutated" life.

It was not two weeks before that I was in meditation when I felt I had entered Samadhi.
Directly after I was done meditating my brother came to me and told me my Grandfather was
very sick and at the hospital.

In the course of the two weeks before his death I had been waking up at night and seeing a
Gremlin like creature on or by my bed.

In a past article I got from Satchi he says his own father came to him four days before he
died and Satchi cleared him and sent him to heaven. He said that usually family members who
die go to the most evolved person and can cause them cancer.

I know my Grandfather has come to me for help. I want to make my family happy! I know that
if I don't bring him to heaven he will give me cancer. I SEE it.

All this is what will push me more and more and more to Energy Enhancement. I have to do
it!!!!

And that is all I have to share.

Love and Light,
M, DVD Student, 23rd Jan 2011
USA DVD STUDENTS JAN 2011
"Dear Satchi and Devi, We were happy to hear from you! We are still in the process of moving to a new place and we maybe making a much larger move than we once thought. We are very excited! The new levels sound great! I turned 24 on the 9th of January and leading up to that day I was going through a lot of karmic mass related stuff. I worked everyday to ground some negative energy and I now feel better and lighter than ever! I understand more of myself now too and feel more able to show love to myself and all those around me. And also I feel this experience has made my meditation experience even stronger!

You are both an inspiration of love and light and we are blessed to have you in our lives!" Much Love and Light!" USA DVD STUDENTS JAN 2011
"I had to burst out in laughter as I listened to Track 9.. It is perhaps the most powerful, insightful, cosmic, depth-charging piece I've ever experienced in all my lifetimes — I literally felt the gears locking into place as I watched and listened.
I was receiving downloads in my soul throughout that remain there untapped consciously for now, but I could feel their luminosity and comfort"
USA DVD STUDENT JULY 2010 "J"
HONEY KALARIA EMAILS SATCHIDANAND JANUARY 2011
Dear Satchidanandji and Devi

Thank you for the birthday wishes.

How are you? I am so glad to hear about the Iguazu ashram project and wanted to wish you luck with the venture. I hope all is going well. I have just launched my new website - (www.honeykalaria.com) and will shortly be launching The Honey Kalaria Foundation to help various causes. I am also raising funds for an International Meditation Centre here in the UK.

Wishing you love and light


Honey Kalaria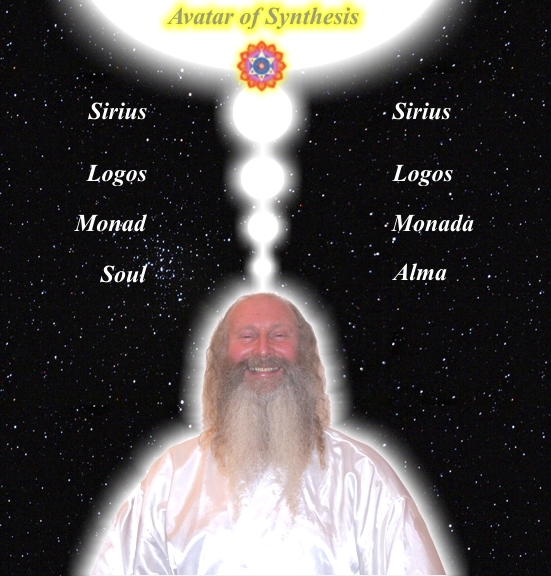 Dear Honey,

How am I? Very well and working hard to make Our Energy Enhancement Foundation the Center of Excellence it already is.

A Five Star Retreat at the World Heritage Site of Iguazu Falls with High Flux Densities of Spiritual Energy in the Buddhafield, Air Conditioning, Upgraded Fixtures, Swimming Pool, Sauna, Incredible Vegetarian Food,

As you know, Energy Enhancement really works - and much better than most of the expensive courses taught by the so called, "famous" teachers.

I told you I had taken away your Energy Blockage in the Second, abdominal chakra, during your course with us and you said your menstrual problem had improved.

I often think that the seven step process could have helped Ramana Maharshi from succumbing to the Energy Blockage which gave him Cancer!!

Yes, Energy Enhancement is a much higher Revelation, meant to help the Enlightened take more, higher, Initiations!!

In your Course Report you said you wanted to know about your relationships and you had lifetime after lifetime of feedback about this, explaining how you came to be as you are now. The problem started with the loss of Your husband in a Turkish past life and you even met up with this guy, Ramiya, on the Course!!

The problem is one of loss, if you like, bereavement and fear of bereavement. To lose the person we are attached to. And the problem of attachment to the Prince and the problems this brought in its wake.

And the solution - a movement to being successful at other things which do not give that same problem. As when you were looking after the business matters of the Princess, with great success.

Yet every success is always followed by failure. In the end it is all taken away as we die, and all of our success, all of our empire cannot follow us into the grave.

Our only legacy is that which we pass on to the people of the future.

Our only legacy is our own evolution, which can only come from the very highest teachings and the highest aspiration.

It is the reduction of attachment which is the key...

Yoga Sutras of Patanjali - "Enlightenment comes through practise and non attachment"

It is the attachment of the Energy Blockages of the ego which needs to be dissolved.

And it is here that Energy Enhancement holds the key!!.

My aim in this lifetime, which cannot fail!! as it is the will of the Higher Masters that this be so, that Energy Enhancement become the new Meditation Technique, which influences all the World Meditations, improving them and thus improving the evolution of all Humanity. This must be so because there is no course in the world which teaches more than Energy Enhancement. It is the Source of all meditational excellence.

Personally, I do not care about name or fame.

It is sufficient that Energy Enhancement fulfils its purpose.

Thus I offer Energy Enhancement..

1 Further Levels to remove even more blockages.
2. Energy Enhancement Teacher Training and Certification.

All at the best lowest prices in order to support the movement of Energy Enhancement into World Centers like London.

This must be my aim, my purpose, my life!!

Yours in Love and Light,

Satchidanand
ANTAH KA RANA
IGUASSU FALLS - ONE OF THE SEVEN NATURAL WONDERS OF THE WORLD - UNITED NATIONS WOLD HERITAGE OF HUMANITY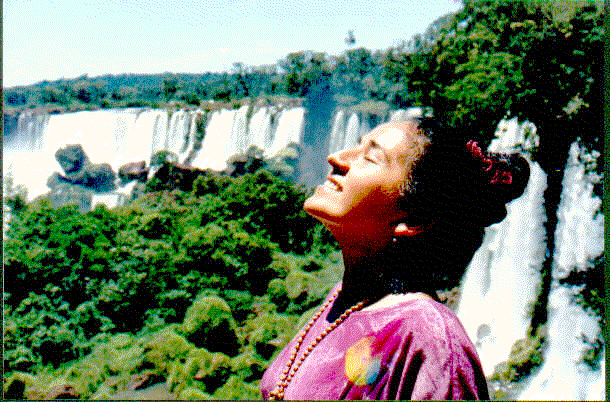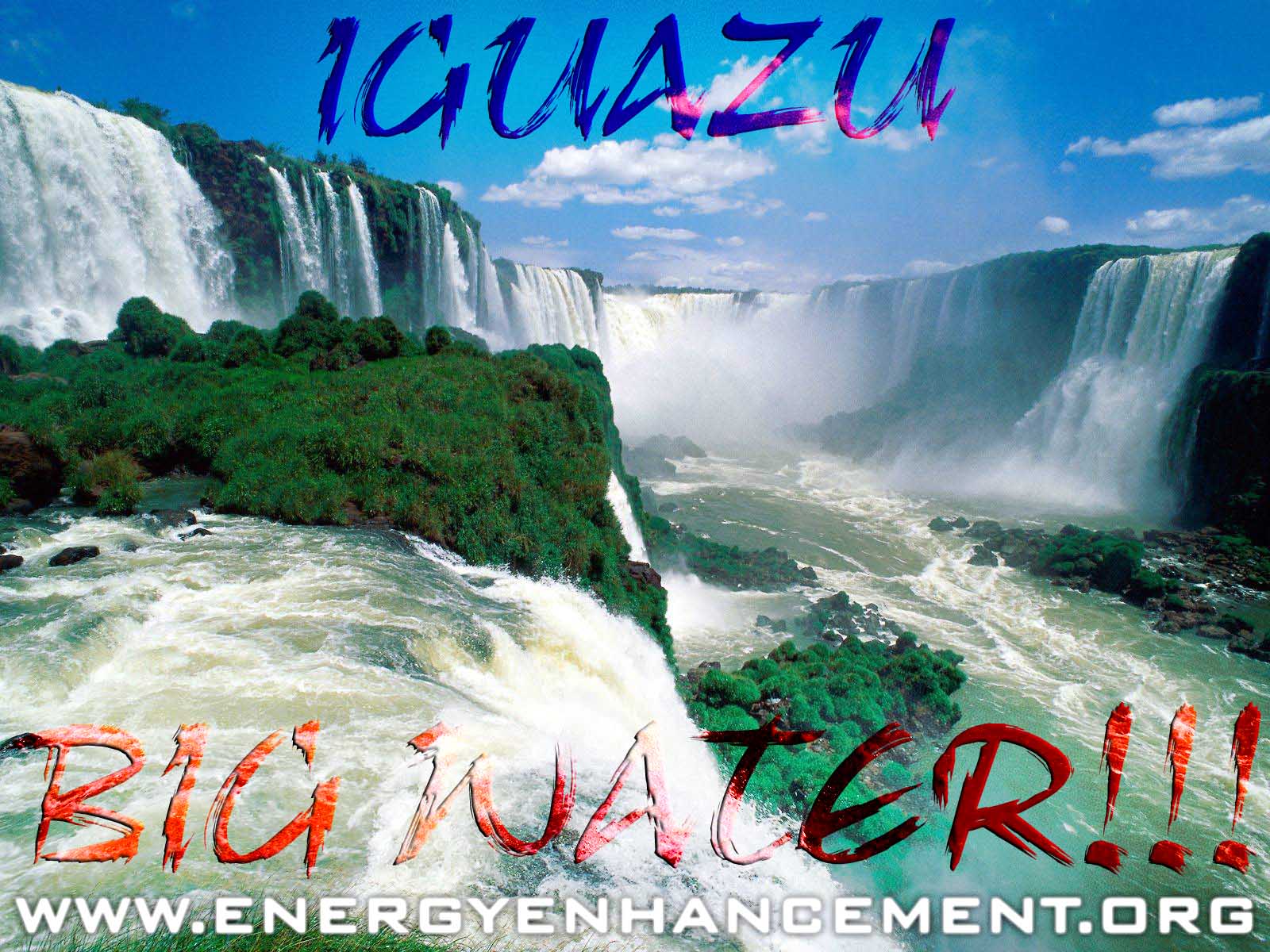 NEXT WEEK WE VISIT THE ARGENTINE SIDE FOR A BOAT TRIP DOWN THE RIVER TO SEE THE NATURE AND ALSO VISIT UNDER THE FALLS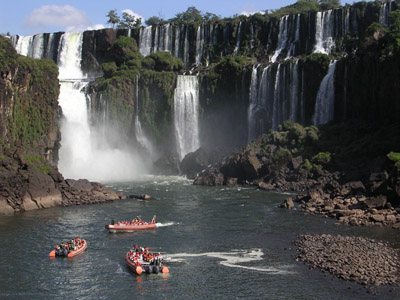 INCREASE YOUR PSYCHIC VISION
FROM DON MINIHANES COURSE REPORT - LAST WEEK OF ENERGY ENHANCEMENT REIKI MASTERY OPTION
"I am now in the last week of the course and I feel like a totally different person. I have regained myself and have been given from nothing having no psychic vision at all at the start of the energy enhancement course, a clarity of psychic vision that is breathtaking."
"As we practiced on each other with Energy Enhancement Level 4 techniques - Energy Connections and the Mastery of Relationships and How to remove Energy Blockages and Implants from our Students - we came very quickly to realise this. I could literally feel the energy moving inside each chakra as the other person worked within me from several meters away and when I worked on the other person I could see me projecting energy to them and could see where the blockages were within their chakras.
I could force the energy from my centres into their centres and clean their centre bringing the energy full circle back to me. You could tell the state of their chakras by the amount of energy returning to your own centre and this was achieved by mind power only.
Before I came here to learn Energy Enhancement Satchi said he would teach me to do it in this way and I was sceptical about this claim. I could never envision me having psychic vision, but I have now, I can now do astonishingly powerful Reiki sessions on people without going any where near them and distance healing over any distance is a piece of cake, incredible stuff."
"I am totally de-stressed and have expanded in every way. I feel stronger and fitter and much more mentally agile than I have ever felt in my life. The fog and confusion of life has gone and I feel that I have just received the inside information on everything. I am ready for anything and am wide awake. I am full of the most incredible energy imaginable and have Energy Enhancement Reiki that is so powerful it staggers me. I know a thing or two about Reiki and had a very strong Reiki connection before I got here, now I have a connection that is beyond description and I have yet to undergo the second initiation this week and then the masters. I have opted to take this as an extra and for anyone who is interested, I believe this is beyond anything you will ever experienced anywhere."
I am now equipped with life tools and healing tools that one only dreams of and there is nothing out there in the world that will ever faze me again. I am absolutely delighted that I decided to come here, because this experience has changed me, for the good of me and for all those that I will touch when I leave here. I am so excited and can't wait to start exploring my new found talents"
ENERGY ENHANCEMENT LEVEL 4 THE MASTERY OF RELATIONSHIPS..
THE REVENGE OF THE SITH..
- SATCHIDANAND MOVIE REVIEWS DIRECTORY
Energy Enhancement Student .. loved your answer, will take star wars more seriously. Who is George Lucas channelling to bring such wisdom to a film?


Yoda: Premonitions , premonitions. Mm what are these visions you have

Anakin: They're of pain, suffering, death.

Yoda: Yourself u speak of or someone you know

Anakin: Someone

Yoda: Close to you?

Anakin: Yes

Yoda: Careful you must be when sensing the future Anakin, a fear of loss is the path to the dark side

Anakin: I won't let these visions come true Master Yoda

Yoda: Death is a natural part of life, rejoice for those around you that transform to the force, mourn them do not, miss them do not, attatchment leads to jealousy, the shadow of greed that is

Anakin: What must I do Master yoda?

Yoda: Train yourself to let go of everything you fear to lose..
The Mastery of Relationships With Energy Enhancement Level Four!!
ENERGY ENHANCEMENT ANTAHKARANA DIRECTORY
THE ENERGY ENHANCEMENT SAMYAMA DIRECTORY
Psychology, Transactional Analysis, Life Games, Scripts Energy Blockages Directory
THE SATCHIDANAND KUNDALINI KEY DIRECTORY
SATCHIDANAND MOVIE REVIEWS DIRECTORY
ENERGY ENHANCEMENT PSYCHIC SEXUAL CONNECTION DIRECTORY
ENERGY ENHANCEMENT ENERGY VAMPIRES DIRECTORY
THE LILITH SUCCUBUS INCUBUS DIRECTORY
Tamil Siddar BHOGAR - Kundalini Yoga and Spiritual Alchemy
IGUAZU MANAGED ASHRAM PROPERTY
Further Study
PYTHAGORAS AND VEGETARIANISM
THE REVENGE OF THE COWS!!
Enlightenment is Your Birthright
PYTHAGORAS' CONTRIBUTION TO WESTERN PHILOSOPHY IS IMMENSE. It is incalculable. For the first time he introduced vegetarianism to the West. The idea of vegetarianism is of immense value; it is based on great reverence for life.
The modern mind can understand it far better now we know that all forms of life are interrelated, interdependent. Man is not an island: man exists in an infinite web of millions of forms of life and existence. We exist in a chain, we are not separate. And to destroy other animals is not only ugly, unaesthetic, inhuman—it is also unscientific. We are destroying our own foundation.
Life exists as one organic unity. Man can exist only as part of this orchestra. Just think of man without birds and without animals and without fish—that life will be very very boring; it will lose all complexity, variety, richness, colour. The forests will be utterly empty, the cuckoo will not call, and the birds will not fly, and the water will look very sad without the fish.
Life in its infinite forms exists as one organic unity. We are part of it: the part should feel reverence for the whole. That is the idea of vegetarianism. It simply means: don't destroy life. It simply means: life is God—avoid destroying it, otherwise you will be destroying the very ecology.
And it has something very scientific behind it. It was not an accident that all the religions that were born in India are basically vegetarian, and all the religions that were born outside India are non-vegetarian. But the highest peaks of religious consciousness were known in India and nowhere else.
Vegetarianism functioned as a purification. When you eat animals you are more under the law of necessity. You are heavy, you gravitate more towards the earth. When you are a vegetarian you are light and you are more under the law of grace, under the law of power, and you start gravitating towards the sky.
Your food is not just food: it is you. What you eat, you become. If you eat something which is fundamentally based on murder, on violence, you cannot rise above the law of necessity. You will remain more or less an animal. The human is born when you start moving above the animals, when you start doing something to yourself which no animal can do.
Vegetarianism is a conscious effort, a deliberate effort, to get out of the heaviness that keeps you tethered to the earth so that you can fly—so that the flight from the alone to the alone becomes possible.
The lighter the food, the deeper goes the meditation. The grosser the food, then meditation becomes more and more difficult. I am not saying that meditation is impossible for a non-vegetarian—it is not impossible, but it is unnecessarily difficult.
It is like a man who is going to climb a mountain, and he goes on carrying many rocks. It is possible that even when you are carrying rocks you may reach to the mountain peak, but it creates unnecessary trouble. You could have thrown those rocks, you could have unburdened yourself, and the climb would have been easier, far more pleasant.
The intelligent person will not carry rocks when he is going to the mountain, will not carry anything unnecessary. And the higher he moves, the lighter and lighter he will become. Even if he is carrying something, he will drop it.
When Edmund Hillary and Tenzing reached Everest for the first time, they had to drop everything on the way—because the higher they moved, the more difficult it was to carry anything. Even very essential things were dropped. Just to carry yourself is more than enough.
Vegetarianism is of immense help. It changes your chemistry. When you eat and live on animals.... The first thing: whenever an animal is killed the animal is angry, afraid— naturally. When you kill an animal... just think of yourself being killed. What will be the state of your consciousness? What will be your psychology? All kinds of poisons will be released in your body, because when you are angry a certain kind of poison is released into your blood. When you are afraid, again a certain other kind of poison is released into your blood. And when you are being killed, that is the utmost in fear, anger. All the glands in your body release all their poison.
And man goes on living on that poisoned meat. If it keeps you angry, violent, aggressive, it is not strange; it is natural. Whenever you live on killing, you don't have any respect for life; you are inimical to life. And the person who is inimical to life cannot move into prayer—because prayer means reverence for life.
And one who is inimical to God's creatures cannot be very friendly towards God either. If you destroy Picasso's paintings, you cannot be very respectful towards Picasso — it is impossible. All the creatures belong to God. God lives in them, God breathes in them, they are his manifestation, just as you are. They are brothers and sisters.
When you see an animal if the idea of brotherhood does not arise in you, you don't know what prayer is, you will never know what prayer is. And the very idea that just for food, just for taste, you can destroy life, is so ugly. It is impossible to believe that man goes on doing it.
Pythagoras was the first to introduce vegetarianism to the West. It is of profound depth for man to learn how to live in friendship with nature, in friendship with creatures. That becomes the foundation. And only on that foundation can you base your prayer, your meditativeness. You can watch it in yourself: when you eat meat, meditation will be found to be more and more difficult.
Buddha was born in a non-vegetarian family. He was a kshatriya — — belonged to the warrior race — but the experience of meditation slowly slowly transformed him into a vegetarian. It was his inner understanding: whenever he ate meat, meditation was more difficult; whenever he avoided meat, meditation was easier. It was just a simple observation.
You will be surprised to know that the greatest vegetarians in the world have been Jainas — but all their twenty-four Masters were born into families of non-vegetarians. They were all warriors; they were brought up as fighters. All the twenty-four Masters of the Jainas were kshatriyas.
What happened? Why did these people who were brought up, conditioned from their very beginning to eat meat, create one day the greatest movement in the world for vegetarianism? Just because of their experiments with meditation.
It is an unavoidable fact that if you want to meditate, if you want to become thoughtless, if you want to become light—so light that the earth cannot pull you downwards, so light that you start levitating, so light that the sky becomes available to you—then you have to move from non-vegetarian conditioning to the freedom of vegetarianism.
Vegetarianism has nothing to do with religion: it is something basically scientific. It has nothing to do with morality, but it has much to do with aesthetics. It is unbelievable that a man of sensitivity, awareness, understanding, love, can eat meat. And if he can eat meat then something is missing—he is still unconscious somewhere of what he is doing, unconscious of the implications of his acts.
But Pythagoras was not heard, not believed—on the contrary, he was ridiculed, persecuted. And he had brought one of the greatest treasures from the East to the West. He had brought a great experiment—if he had been heard, the West would have been a totally different world.
The problem that has arisen today, that we have destroyed nature, would never have arisen. If Pythagoras had become the foundation for the Western consciousness, there would not have been these great World Wars. He would have changed the whole course of history. He tried hard, he did whatsoever he could—it is not his fault. But people are blind, people are deaf; they can't hear a thing, they can't understand a thing. And they are not ready to change their habits.
People live in their habits, mechanically they live. And he had brought a message of becoming aware. Great meditative energy would have been released in the West. It would have become impossible to produce Adolf Hitlers and Mussolinis and Stalins. It would have been a totally different world. But still the same old habit persists.
We cannot change human consciousness unless we start by changing the human body. When you eat meat you are absorbing the animal in you — and the animal has to be transcended. Avoid! If you really want to go higher and higher, if you really want to go to the sunlit peaks of your consciousness, if you really want to know God, then you will have to change in every possible way.
You will have to look all around your life, you will have to observe each small habit in detail—because sometimes a very small thing can change your whole life. Sometimes it may be a very simple thing, and it can change your life so totally that it looks almost unbelievable.
Try vegetarianism and you will be surprised: meditation becomes far easier. Love becomes more subtle, loses its grossness—becomes more sensitive but less sensuous, becomes more prayerful and less sexual. And your body also starts taking on a different vibe. You become more graceful, softer, more feminine, less aggressive, more receptive.
Vegetarianism is an alchemical change in you. It creates the space in which the baser metal can be transformed into gold.
THE SECOND THING that Pythagoras also introduced into Western consciousness was the idea of reincarnation. That too is somehow related with vegetarianism. You will be surprised again: all the vegetarian religions believe in reincarnation, and all the non-vegetarian religions believe only in one life. This can't be just a coincidence.
In India, Brahminism, Jainism, Buddhism are the three great religions. They differ in every possible way—their ideologies are so different that you cannot find more different ideologies anywhere. Hindus believe in God, they believe in the soul. Jainas don't believe in God—a tremendously fundamental thing—a religion without God. Buddhists don't even believe in the soul—no God, no soul. You cannot imagine a religion without God and without the soul. Such are their differences.
But about one thing they are all agreed, and that one thing is the idea of reincarnation, rebirth. Even Buddha, who does not believe in the soul, agrees with it. It looks very absurd— how can there be rebirth if there is no soul? He does not believe in a soul but he believes in a continuum. He says: Just as you light a candle in the evening, in the morning when you are blowing it out can you say it is the same flame that you had started in the evening? It is not the same— and yet somehow it is connected. The flame has been changing the whole night, the flame was disappearing the whole night —it was disappearing into smoke and a new flame was replacing it each moment. In fact the movement was so quick, that's why you couldn't see the gaps. There has been a continuum—a constant change, but very quick and fast—one flame being replaced by another, the whole night.
So when in the morning you are putting the candle out, it is not the same flame that you had started—although it looks almost the same. The first flame and the last are connected— they are part of one chain, one process—but you cannot say that there has been one flame, one soul.
That is the Buddhist idea of reincarnation: the continuity continues but individuals disappear—there is no individual soul. But still Buddha believed in reincarnation. Jainas believe in reincarnation, Brahmins believe in reincarnation.
But Jews, Christians and Mohammedans don't believe. Those are the three great religions which were born outside India. How did it happen that all three Indian religions stumbled upon the fact of reincarnation?—although they don't agree in any other matter. Why do they agree about one thing? They could not disagree. From where did this experience come to them?
And you will be surprised—the answer is vegetarianism.
When a person is utterly vegetarian he can easily remember his past lives. His clarity is such that he can look into his past lives. He is not gross, his energy is not blocked, his energy moves easily. His river of consciousness can penetrate to the ancientmost times; he can go backwards as much as he wants.
The consciousness of a non-vegetarian is blocked—in many ways. He has been accumulating gross matter in himself. That gross matter functions as a barrier. That's why all the three religions that were born outside India, and have remained non-vegetarian, could not come to the idea of reincarnation. They could not experience it.
Pythagoras lived in India, lived the life of a vegetarian, meditated deeply, became aware of the past lives, could see himself moving backwards. He could understand what Buddha means when he says, "Once I was an elephant, once I was a fish, once I was a tree."
The idea of evolution has been here in the East for ever— and in a far more subtle way than it has been given to Western science by Darwin. Darwin's idea is very raw: he says monkeys have become man— although Darwinians have not yet been able to prove it, because they are still searching for the link between the monkey and the man. And the problem arises: why did only a few monkeys become men? What happened to other monkeys? And monkeys are basically imitators — if a few monkeys had become men then all the monkeys would have imitated. What happened to the other monkeys? Great imitators they are—why only a few men?
And the monkeys are still there! Thousands and thousands of years have passed and monkeys are still monkeys. And you don't come across a monkey suddenly becoming a man...one fine morning he wakes up and he is a man. Nobody has ever seen this miracle happen.
The question is: where are the links between monkey and man?—and the difference is great, it is not small.
Just the other day somebody asked, "John Lilly has said that man is not the only being on the earth who has consciousness; there are other beings too who have more consciousness than man." The questioner has asked, "Is it true? Is John Lilly right?"
But those other animals have not discovered man yet—it is John Lilly who discovers those other animals. It is man who goes on discovering. Certainly the discoverer has more consciousness than the discovered. Even if we find some day that some animal has a great, evolved brain, we are the discoverers. That great brain has not discovered us just.
There are animals who are very evolved, but nobody is as evolved as man. And the difference is big! John Lilly has been working on dolphins, and he thinks that dolphins have a far better evolved consciousness. If you just meet John Lilly some time, tell him that dolphins have not discovered him— he has discovered dolphins. And the discoverer has more consciousness, obviously.
Dolphins are not saying anything about themselves—it is a man who is saying something about dolphins. They cannot even prove something about themselves. Dolphins are beautiful people, and Lilly is on the right track, but dolphins don't have a higher consciousness than man. They have not produced Buddhas, Patanjalis, Pythagorases—not even a John Lilly.
The Western concept of evolution, the Darwinian concept of evolution, is very gross. The Eastern idea of evolution is very subtle. It is not a question of the body of a monkey becoming the body of man—it has never happened; of the body of a fish becoming the body of man—it has never happened. But the inside of the fish goes on growing; it goes on changing from one body to another.
The growth, the evolution, has not happened from body to body: the growth has been happening in consciousness. When a monkey attains to a certain consciousness, the next birth will be that of man not of a monkey. He will die as a monkey and will be born as a man. The evolution is not going to happen in the body of the monkey itself. That body has been used by the soul—or whatever you call it, the continuum— the body of the monkey has been used, now the soul is ready to take a better body, a body where more possibilities of growth will become available.
The soul moves from one animal to another animal. The bodies are not evolving, but souls are evolving. The candles are not evolving, but the flames go on jumping from one candle to another. The flame goes on rising higher and higher. The evolution is of consciousness, not of the material, physiological body. That is where Darwin missed the whole point.
But in the East for at least ten thousand years we have been aware of it. The awareness came through meditation and the awareness was based in vegetarianism—because people started remembering their past lives.
It was a basic technique with both Buddha and Mahavira: whenever a disciple was to be initiated, the first thing that both Buddha and Mahavira required was that he had to go into his past lives. Great methods were developed so that one could move into past lives.
And once you start moving into past lives, this life will be utterly transformed. Why? Because once you see that all the stupid things that you are doing now, or wanting to do, you have been doing for many many lives... you have done those same things many times, and each time nothing was attained.
For example, if you are mad after money and then you remember that in the past life also you were mad after money, and you had succeeded, and you had become a rich man, a very rich man, and then you died... and all that richness and all that wealth was of no use. It was taken away by death, and you died as empty as ever, as poor as ever. And you remember even before that: you were a king and you had a great kingdom. And still you were frustrated, and still you lived in misery, and you died in misery. And again you are doing the same and hankering for more money? It will become impossible. The longing will simply fall flat on the ground. How can you go on repeating the same stupid thing again and again if you can remember? You can go on repeating the same stupidity again and again if you cannot remember.
The idea of reincarnation is not a philosophical idea: it is an experience, it is utterly scientific. People have remembered their lives.
When you have grown a little deeper into meditation... we are going to do all those techniques here too. But those techniques will require that you be absolutely vegetarian, otherwise you will not be able to go beyond this life. Your mind cannot move—it has to be so light, featherlight, that it can simply pass from one existence into another. And the lighter it is, the deeper it goes.
It can not only remember that you were a man in the past life—slowly slowly, you will remember that you have been animals. And, sometimes, when the depth grows, you will remember that you have been trees, rocks. You have lived for millennia in many forms. And if you remember that once you were a fish, it will become difficult for you to eat fish.
Vegetarianism leads you into remembering your past lives. And knowing your past lives, you become more and more a vegetarian—because seeing that all are brothers and sisters, the whole existence, you cannot kill animals. It becomes simply impossible! Not that you have to prevent yourself; it simply becomes impossible.
Pythagoras was a real adventurer. Alexander the Great also came to India, he also took away many things from India, but they were useless things—diamonds and emeralds and gold. That's what Alexander the Great took away from India—useless things. Pythagoras was a real seeker. He gathered real diamonds, real emeralds: diamonds of consciousness, emeralds of consciousness. And these were two tremendously significant, tremendously pregnant approaches—that of vegetarianism and the idea of reincarnation.
Once it happened: Pythagoras saw somebody hitting a dog. He said, "Do not hit him!" to the man who was beating the dog. "It is the soul of a friend of mine. I recognized it when I heard it cry out."
Now this looks utterly ridiculous to a Western mind, to the Western scientific attitude. Even in those old days, people must have laughed: "What nonsense he is talking about! — 'Don't beat the dog because I have recognized a friend.'" He was simply trying to teach the idea of reincarnation in every way possible.
And the third thing: he was, again, the first to introduce the concept that life is a wheel—a wheel of birth and death. The wheel goes on moving and we go on clinging to the wheel. And the wheel is repetitive; again and again it will move on the same track. Nothing new will ever happen. Birth will come, you will become young, you will be full of sex and great desires, and then you will be spent and you will be old, diseased, ill, sick, frustrated, tired. And then death... and again birth... and so on and so forth.
Each birth brings a death, each death brings a birth. It is a vicious circle, and the wheel goes on moving. In India the word for the world is samsara. Samsara means 'the wheel'. Youth or childhood or old age are just spokes of the wheel, and we go on clinging to the wheel and the wheel goes on moving — as everything else moves in the world. The earth moves around the sun, and the sun also moves around some unknown sun. And the moon moves around the earth, and earth and moon both move around the sun, and the sun around some other sun, and so on and so forth. And all the stars are moving.... And everything is moving in a circle! Seasons move in a circle.
Life is a wheel and the wheel is repetitive. You will never reach anywhere if you go on clinging to the wheel. In the East it has been a known fact that we have to jump out of the wheel — only then are we free. To be free from this wheel of birth and death is to have freedom. Then you simply are. Then you are not moving.Then there is no past and no future but only the present. Then now is the only time and here the only space.
That is the state of nirvana, moksha—freedom. That is the real kingdom of God. One simply is... all turmoil gone, all storms finished, and there is absolute silence. In that silence there is a song, in that silence there is music—unheard music, unstruck music. In that silence is joy, in that silence is bliss. And that bliss is eternal, it never changes.
All change is if you are clinging to the wheel. If you drop out of the wheel, all change disappears. Then you are here and always here.
That state is the real search of all trueseekers: how to get out of this wheel of birth and death, how to enter into life eternal where no birth ever happens and no death either, where nothing begins and nothing ends, where all simply is—how to enter into this God. Just the other day, I was saying God means 'that which is'... how to enter into that which is? These are the sutras by which to enter into that which is.