Pierre Morency- What He Says!!
The Energy Enhancement Indian Adventure with:-
Energy Enhancement Levels One and Two.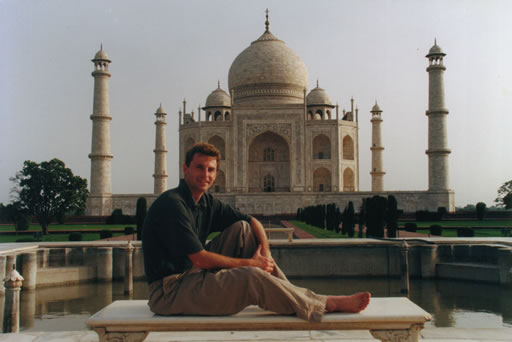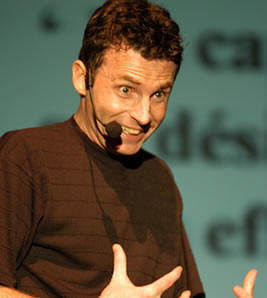 This testimonial has been provided by Pierre Morency, a previous member of International Consultants, McKinsey and Company. Management Consultants who recruit mainly Rhodes Scholars, universally used by all major International Companies for consultation and as a selection ground for future Chief Executive Officers, CEO's.
Energy Enhancement proves its use for all levels of business and professionals; and for meditators, yoga teachers, healers, - in fact for anyone who wants to access their inherent energies. Energy Enhancement speeds up the process of gaining more Energy!
Pierre came on one of our Energy Enhancement Training Adventures in India, visiting the Taj Mahal and the Foothills of the Himalayas from his home in Canada. Usually we go for one week for one Level of Energy Enhancement, learning the Techniques in 5Star Hotels.
Pierre learnt Two Levels of Energy Enhancement in two weeks. We also have longer tours. The process he describes in his case was very quick as is his nature. Most people go through this process at a much more sedate rate.
Pierre himself is a major marketing consultant to many International Companies and CEO's.


Here's my promised testimonial:
"Last June, I had the privilege to get my first taste of India in the Company of two
wonderful, knowledgeable and fun people, Satchi and Devi. From day one, they were able to stabilize me in this strange and mysterious country.

Being a marketing speaker and a meditation practitioner, I didn't really know what to expect from my 2 week training. What I discovered was a powerful systematic way of practising meditation and other Energy Enhancement methods.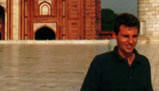 I'm in the process of fully testing the techniques and approaches I've learned but can already feel - and prove!- tremendous changes in my life.
For instance, since I've been working on "cleaning my base chakra" (The Grounding of Negative Energies, Stage Three of Energy Enhancement, -Satchidanand) everything around me seems to be going through a massive cleansing process - Only 2 days after I returned to Canada from India, a chain reaction of events led my to change my 5 employees, change some of my major accounts and delay a move to the United States. 10 weeks after the program, things are stabilizing.
Looking back, I think the cleansing process probably saved my business and my marriage.

Thank you Satchi and Devi!!!

Pierre Morency
Marketing Physicist
President Morency Marketing Inc."

Hope this testimonial can serve you well.
Pierre.