MANY OF OUR STUDENTS HAVE RETURNED FOR OUR COURSE IN SPAIN THIS YEAR WHICH SURELY SAYS SOMETHING ABOUT ENERGY ENHANCEMENT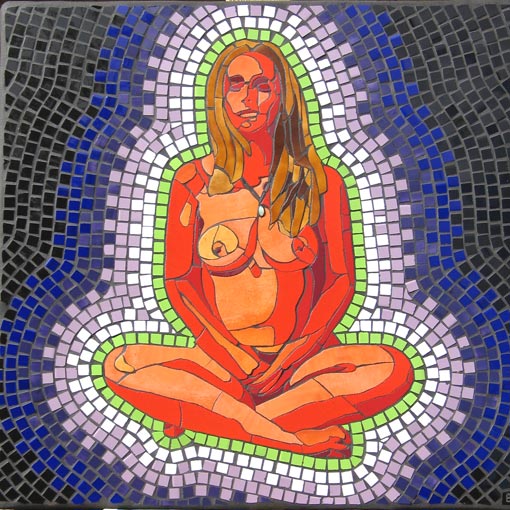 HERE IS THE LATEST TESTIMONIAL FROM JEAN JUST TWO WEEKS AGO...
WE HAVE ALSO TAKEN THE OPPORTUNITY TO ADD NEW PICTURES TAKEN BY YUKO SATO AND JEAN FROM THE COURSE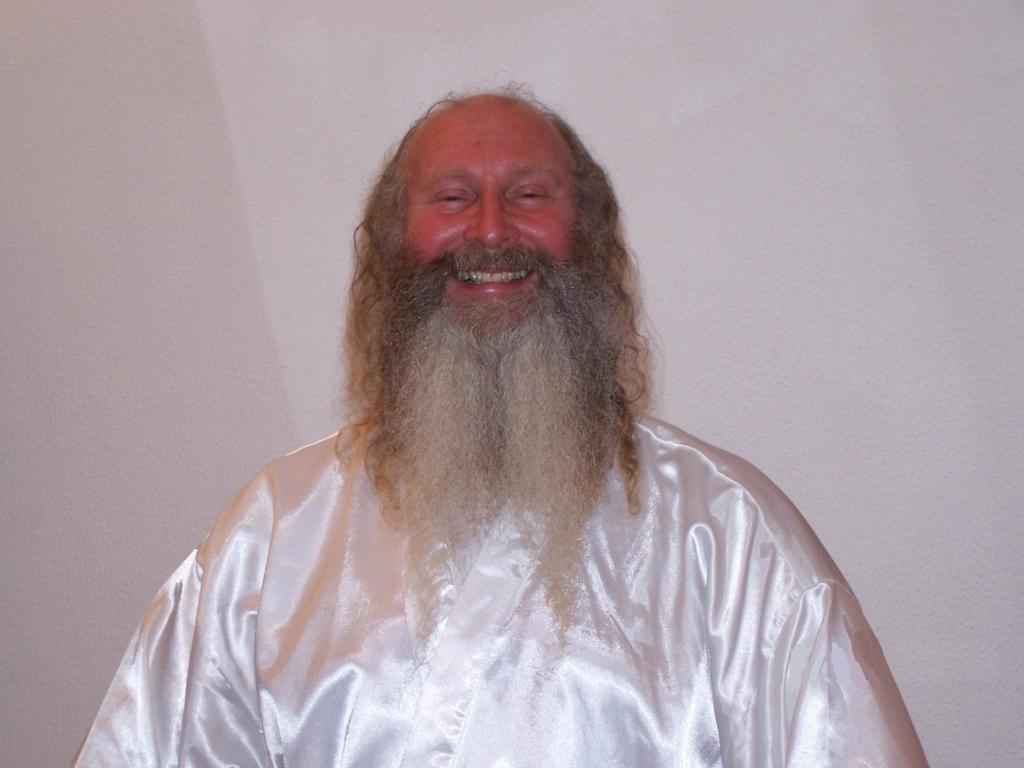 SATCHIDANAND BY JEAN
I have put together a testimonial below. After last years testimonial I was struggling for something new to say, so I have gone for a different angle.......

Energy Enhancement Course
L'Escala SEPTEMBER 2006

The course for me was really a refresher as I had previously completed the course in 2005. You can see my testimonial from 2005 elsewhere on this site.


After a year of practicing the advanced techniques of energy enhancement I am enjoying the benefits of increased energy flow, and much less blockages. From a material perspective my income has doubled in a year! But more importantly I feel I am moving swiftly along my spiritual path towards enlightenment.

Prior to Energy Enhancement, Enlightenment seemed like a faraway dream not for this lifetime. Now I feel it is almost inevitable - only a matter of a few years away.

As for the course - I can only reiterate what I said last year. After 12 years of Transcendental Meditation and experimentation with many other meditation and self improvement techniques it is my opinion that nothing comes close to the power and precision of energy enhancement.

There is little more I can say about the efficacy of Energy enhancement that I haven't already said before so I will recount a wonderful experience I had whilst on the course.
The rest of the class were sat in a circle on the floor meditating with Master Satchidanand. It was my turn to receive an initiation from Devi so I was sat on a chair at the back of the meditation room with my eyes closed and hands together in a prayer like fashion.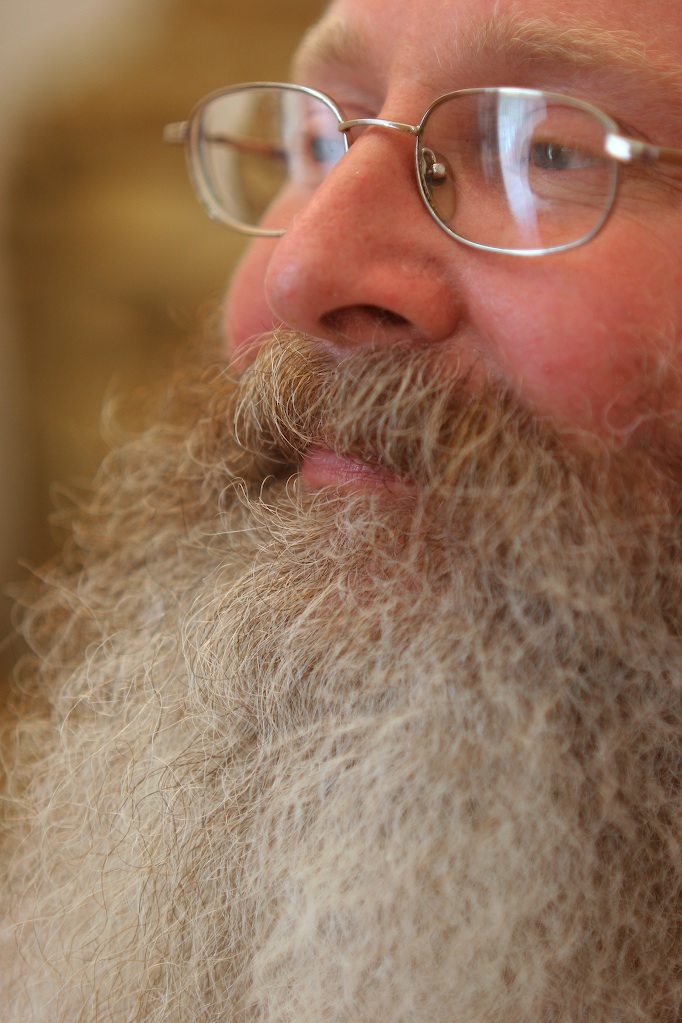 SATCHIDANAND BY YUKO SATO
"As I became absorbed in the experience of the initiation it was as if my eyes opened to the scene before me. However this was not the scene to which I closed my eyes.
Satchi and the students had transformed into beings of intense white light. I think that I was being given a glimpse of their true nature, a peek at the world the way the enlightened see it.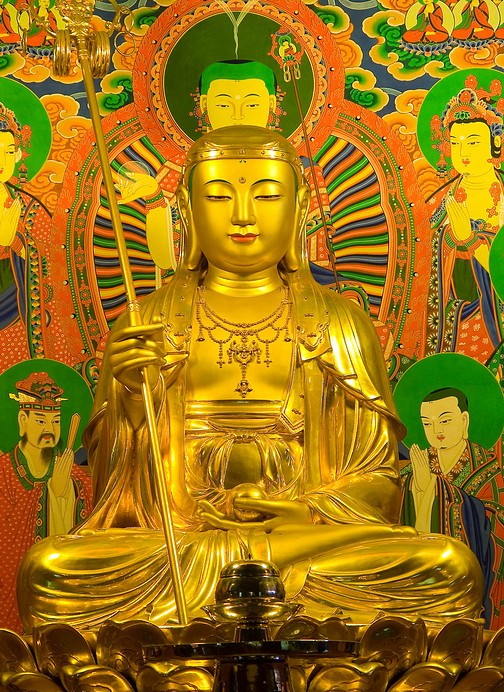 The meditation room had opened and expanded. I felt we were outdoors in a place of great space, holiness and energetic purity maybe a forest or mountain top.
Then I became aware of the presence of others. A group of beings approached from my right and turned to face me one by one.
I felt immense happiness and peace at their presence, they had an aura of intense holiness and purity - great Saints and Sages.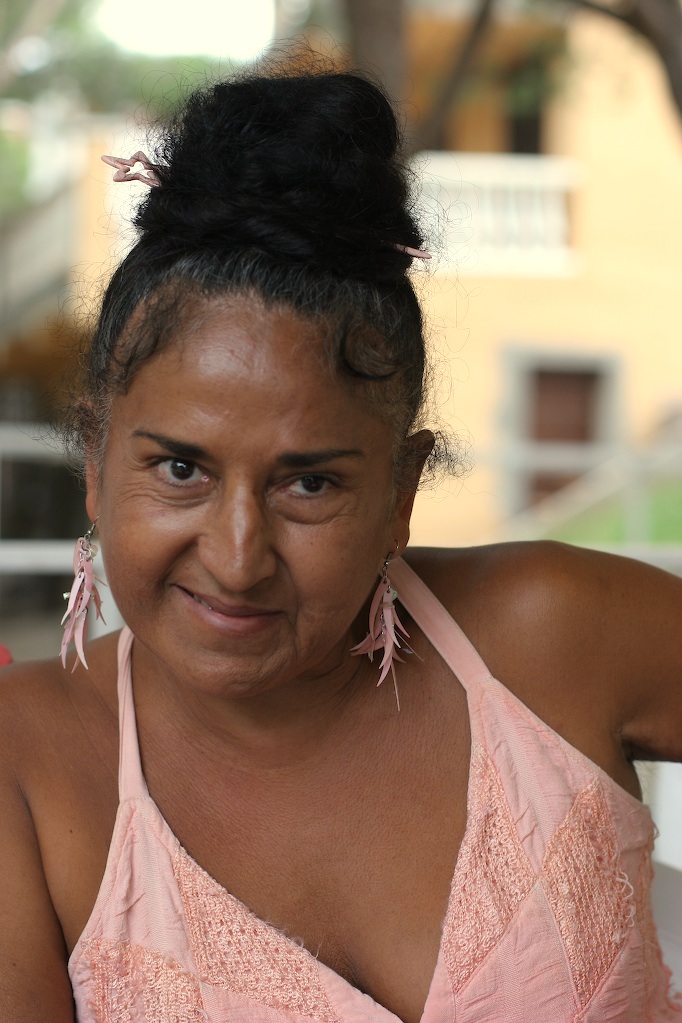 DEVI DHYANI BY YUKO SATO
As they faced me and bowed one by one I felt a feeling of unworthiness but the thought came immediately "worthiness is not necessary, by the grace of God infinite love and light is offered to each of us every moment all we need do is accept it".
I felt that they were very pleased with my practice and had appeared to me to let me know. I think it is important to say that I was in no way unique.
Most of the other students this year and last year had experiences of meeting beings of light, ascended masters and angels - EE has that effect!
Come and experience it for yourself you won't be disappointed.

JEAN
Truly, perhaps Enlightenment is next!!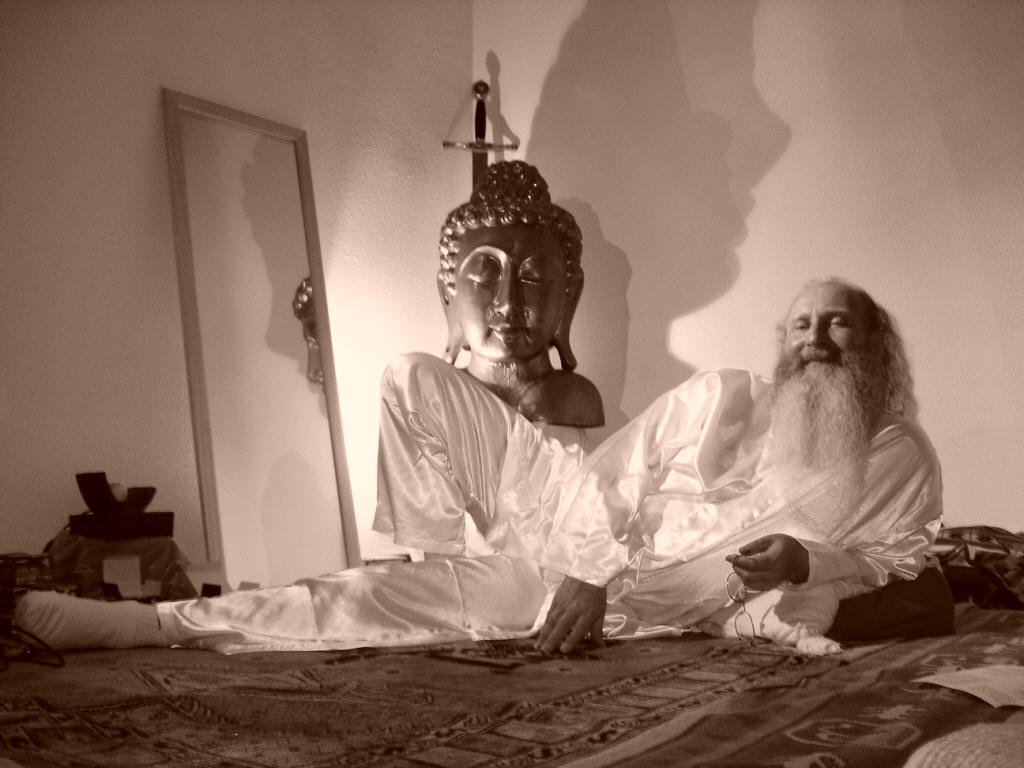 PHOTO OF SATCHIDANAND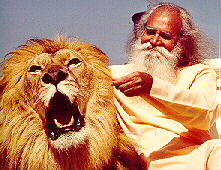 My master, Swami Satchidananda knew all of this. They asked him about the Rulers of the World. "You are a famous man, you have shaken the hands of all these leaders and Prime Ministers. Just what do you think of them?"
First of all he said that it was very dangerous to speak of these people or even mention their names.
For this reason he said he would tell a story.
If you had an election for the leader of the council in a town and 75% of the people in this town were thieves, murderers and their accomplices, just what sort of a person would they elect?