ENERGY ENHANCEMENT AND THE CREATION OF THE ANTAHKARANA
"BLOCKAGES DO NOT LIKE HIGH SPIRITUAL ENERGIES, THE HIGHER THE CHAKRA IN THE ANTAHKARANA, THE MORE THE SPIRITUAL ENERGY, THE MORE BLOCKAGES DO NOT LIKE THIS SPIRITUAL ENERGY, THUS BLOCKAGES WILL KEEP YOU AWAY FROM SPIRITUAL ENERGY AND THE GROUPS WHICH CHANNEL IT, SEPARATING THE WHEAT FROM THE CHAFF - THUS JESUS HAD ONLY TWELVE DISCIPLES AND THE CATHOLIC CHURCH HAS 300 MILLION MEMBERS - THUS THE SECRETS PROTECT THEMSELVES.." - SATCHIDANAND
JESUS CHRIST AND THE ANTAHKARANA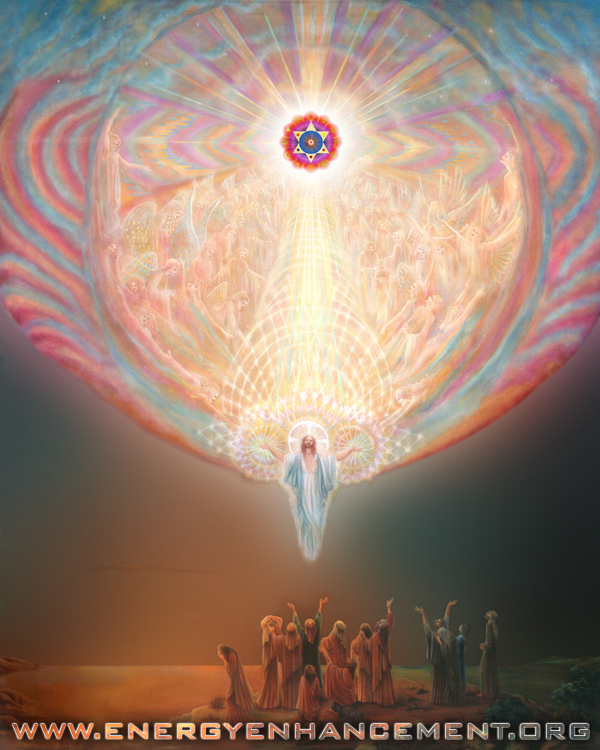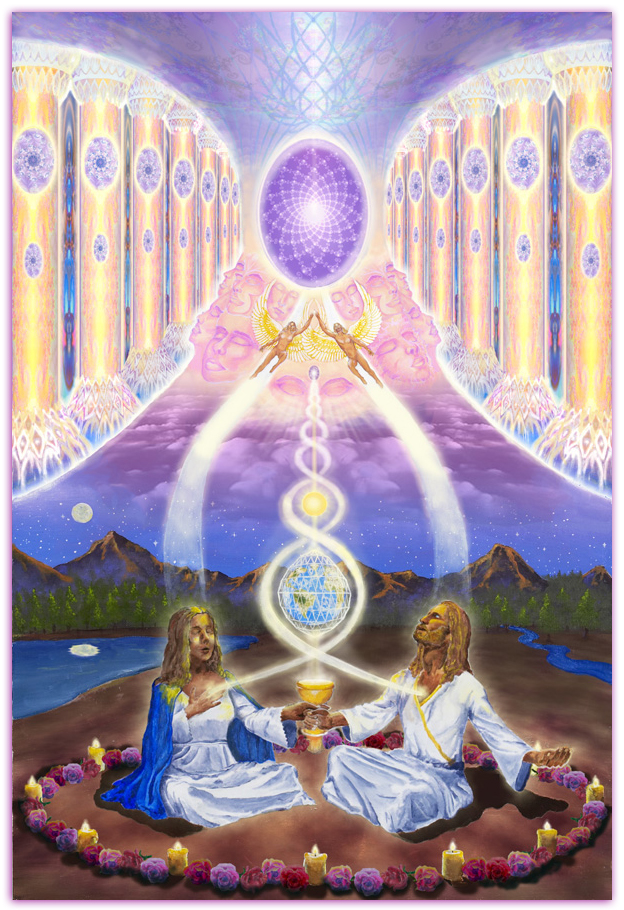 Antahkarana - The Energy Column between Heaven and Earth
ANTAHKARANA - THE PSYCHIC PHYSIOLOGY WHICH CONNECTS MAN AND GOD
ENERY ENHANCEMENT STUDENT REPORT - EXPERIENCE GROUNDING NEGATIVE ENERGIES

Here is the experience of one of our energy enhancement students in the grounding of these negative energies, Negative Karmic mass, NKM,

"This is a sincere request. I am fully aware that all my problems are my own energy blockages. I don't feel like victim particularly but I am a bit confounded by the overwhelming force with which my own blockages appear to be deterring me. I'm sure your emails are standard and sent out to everyone in general but the last two made me laugh out loud:

"You Know, Removing all your Energy Blockages is a Really Good Thing" – Satchidanand

India Meditation Course - Pain is the Problem.. Ground It!!

THE AMAZING THING IS, OUR EXPERIENCE SAYS THAT NEGATIVE ENERGY, PAIN, CAN BE GROUNDED!!

ALL EVIL COMES FROM PAIN: DISEASE, ANGER AND FEAR - FEAR IS THE MIND KILLER - ALL THE WORLD'S PROBLEMS COME FROM CONGEALED PAIN.

START NOW - DON'T WAIT FOR NEXT LIFETIME

Truer words were never spoken! .... "

"What I mean is, I believe I mentioned the searing back pain that came on suddenly a couple weeks ago. Well, I thought it was subsiding but it appears instead to be getting worse. I believe there is some connection with the XXXX group that I am a bit leery of that ties into my experiences with YYYYY —none of which I'm saying to blame them because I know this is my own crap but the similarities seem to be the catalyst for my energy blockages to have a field day.

Pain I'm pretty good at handling. But this pain is preventing me from doing my work by which I need to earn my living (fortunately my boss is understanding and not angry with me) and it also prevents me to from doing my spiritual work once I get home. I am embarrassed to admit but have to tell you that I am sleeping more than any normal human being should. I go to work, come home, watch a bit of your video, go to bed and read a bit of your EE book that I got from Amazon, fall asleep easily by 9:00 p.m. and don't wake up until 6:30 the next morning! Then, for the last two days, I left work about 11:00 a.m., fell asleep by 1:00 then slept till 5:30 or so, went back to sleep at 8:00 and slept through again until 6:30! This is insane! My energy blockages are everything you mention—pain, sleep and too much negative emotion…."

And after giving our student a pre Energy Enhancement method of Grounding Negative energies….

"As for my painful back, I did my best with the counterclockwise movement of my body as I understood it from Devi Dhyani and it was fascinating. I went out to my rental house's little backyard (which unfortunately is mostly concrete) and found a patch of dirt to stand on barefoot. As I moved my body counterclockwise I felt the magnetism of Mother Earth drawing out the negativity—like a whirlpool (or a flushing toilet!). I pretty much let my body move the way it wanted to and a couple of times it stopped and went into spontaneous Tadasana pose which felt like all the negativity was shooting down to the center of the Earth where it could be instantaneously transmuted by the Fire. There was corresponding relief to the physical pain in my lower back/right hip as well. Such a blessing!


The next day the pain seemed to return, although not as strong so I tried the counterclockwise movements again, this time inside on my hardwood floor because it was raining and cold outside.
I was surprised that the effect was the same—very powerful. Afterwards I had that "spongy" feeling (don't know how to describe it) like I'd been meditating or in a high process for some time. I did a long soak in a tub of hot water with sea salt, baking soda and white vinegar that also seemed to calm the energy and alkalize the physical body, removing just about all the pain. The difference in my mental state without the constant fierce pain is remarkable. I want to learn how to do this grounding the proper way because I can see it will be a lifelong practice"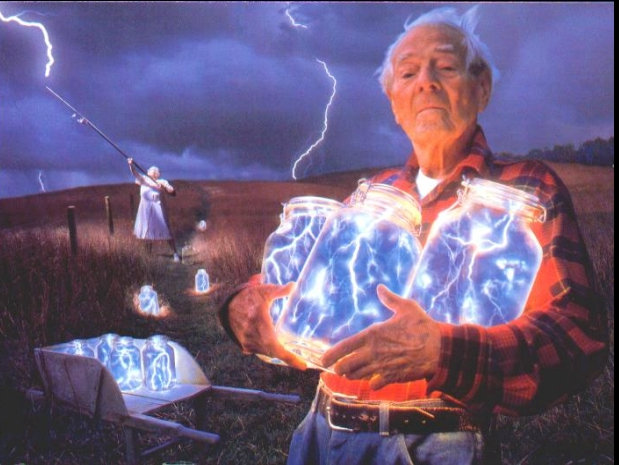 THE ENLIGHTENED GATHER THE ENERGY OF THE SOUL

ZEUS THROWS LIGHTNING FROM THE HIGHER CHAKRAS OF THE ANTAHKARANA OF MOUNT OLYMPUS

"STRUCK BY LIGHTNING, STRUCK BY LIGHTNING!!" BILBO BAGGINS, THE HOBBIT

"THE TOWER" OF THE SELFISH COMPETITIVE EGO - STRUCK BY THE LIGHTNING OF THE ANTAHKARANA OF THE SOUL FROM THE TAROT

THE ANTAHKARANA COLUMN OF ENERGY "Twixt Heaven and Earth"

The word "Antahkarana" translates as 'bridge' from the Tibetan language , and describes the 'line of communication' or the Energy Thread that is gradually constructed from a being from Kundalini Chakra in the Center of the earth through the personality to the Chakras above the head beyond Monad or Source.

Opening the way for the Antahkarana creative energies to flow down from the various levels of consciousness of the Chakras above the Head, one becomes this multi-spectrum stream Antahkarana and ultimately can direct the integrated energies toward the illumination of humanity as a whole.

Each chakra is a processor in the Human Multi-Processor Computer. As we connect with the Chakras of the Universe from the Kundalini Chakra in the Center of the earth through the Seven normal Chakras of a Human bodies to the Infinity of Chakras above the head - so the Power of the Human Mind increases exponentially with each new Chakra through Illumination and Enlightenment towards Cosmic Consciousness.


We may think of the Antahkarana as a 'rainbow bridge' composed of a seven-fold spectrum of dimensionalized forces which must be brought into perfect alignment and focus in order to fulfill our inherent Spiritual Purpose. As we vibrate to these energies, we become consciously attuned to the planetary, solar, and universal Logos (Intelligence) and serve the ultimate plan of uniting All Creation through our Being.


As living beings, we are the culminating manifestation of the Divine Feminine and Masculine. When we come together, the Force of Our Love is the power that creates and transfigures us back to the Supreme Godhead. Many call the full Mastered Embodiment of our Awareness the "Christ Consciousness", with the understanding that Jeshua the Christ was a supreme example of our Consiousness Potential. As such, this image may represent Jeshua and his Divine Counterpart Mary Magdalene anchoring the Divine Force of God through their beings and establishing the 'Antahkarana Bridge' through the Planetary, Solar, and Universal Logos. On a more general level, the image represents any person or Divine Couple opening the Chalice within their Being to receive the Divine and be transfigured into their Angelic or Higher Self in the process.


Twelve candles surround the couple , creating a perfect geometry of Light and Cohesion for their 'prayeremony.' Like the Ida and Pingala (feminine and masculine forces) spiraling up the Antahkarana Sushumna Current of the Spine, their light weaves around the Earth, Sun, and beyond to the Collective Universal Consciousness represented here by the many faces of Ascended Celestial Beings. Together they are dreaming and being Dreamed by the Omnicentric Fractal GodSource, the Jeweled Center of Creation. Antahkarana Pillars of Light and Force flanking the left and right recede toward infinity: these represent the Cosmic Architecture and Sacred Powers that hold Creation together.

The Antahkarana geometric grid surrounding the Earth represents the "Christ Consciousness Grid," which is holding in place the Divine Potential for our planet and all humanity to ascend to its highest expression. The fabric of all Creation is based on geometric grids. They are needed to ensure the appropriate distribution of life-force energy, provide the templates needed for material creation, and are a physicalized expression of the sacred code or blueprint of creation itself, expressed in a harmonic form. In a very true sense, each of us is part of the collective grid of the planet, and our prayers and spiritual intent infuse positive transformation for the benefit of All Beings. May It Be So, and may this vision awaken the Memory within you of your Sacred Commission here on Gaia!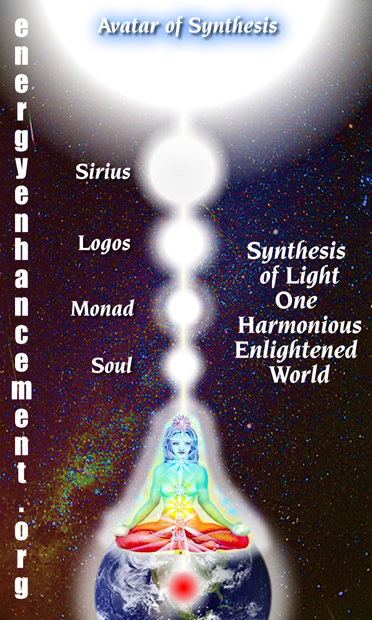 ENERGY ENHANCEMENT INITIATION FOUR AND THE CREATION OF THE ANTAHKARANA - ASCENDED MASTER DJWAN KHUL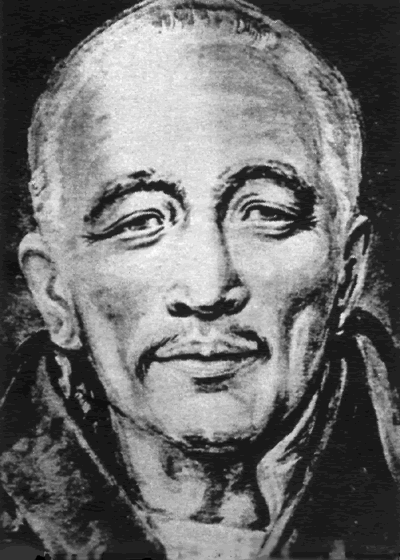 "These words cover a building technique or a process of energy manipulation which brings into being a rapport between the Monad and a human being who is aspiring towards full liberation and is treading the Path of Discipleship and Initiation; it can create a channel of light and life between the higher and the lower divine aspects and can produce a bridge between the world of spiritual life and the world of daily physical plane living.
It is a technique for producing the highest form of dualism and of eliminating the threefold expression of divinity, thereby intensifying the divine expression and bringing man nearer to his ultimate goal. Disciples must always remember that soul consciousness is an intermediate stage. It is also a process whereby - from the angle of the subhuman kingdoms in nature - humanity itself becomes the divine intermediary and the transmitter of spiritual energy to those lives whose stages of consciousness are below that of self-consciousness. Humanity becomes to these lives - in their totality - what the Hierarchy is to humanity.
This service only becomes possible when a sufficient number of the human race are distinguished by the knowledge of the higher duality and are increasingly soul-conscious and not just self-conscious. They can then make this transmission possible, and it is done by means of the Antahkarana" DJWAN KHUL
ANTAHKARANA - MORE INFORMATION ABOUT DJWAN KHUL AND ENERGY ENHANCEMENT INITIATION FOUR AND THE CREATION OF THE ANTAHKARANA - ASCENDED MASTER DJWAN KHUL
ENERGY ENHANCEMENT LEVEL ONE INITIATION FOUR - THE CREATION OF THE ANTAHKARANA
LEVEL1
Energy Enhancement JULY 2012 India Two LEVEL LIVE Course!!
Dear Satchidanand,

Thank you for everything and the dvd's. I never had anything without working hard towards it, yet the little effort i put has always brought great fruits, this is all i need to remember. My challenge is putting the minimum effort everyday. i know that i need to break through the negativity whatever it is, because deep down i also know that I am the sole responsible, but it does not matter what we all did, the important is that we consciously take care of our lives and salvation (for us and others) knowing that what we did was wrong without dwelling on it but going forward to the future with good and clean resolutions as well as intentions.
I love the Buddhist symbolic behind the lotus flower: it grows in mud, yet it's considered as the purest flower. The other enemy I need to watch is complaisance as i make progress, stopping half-way through thinking that's enough for now...I am the Queen of starting things and never finishing them, but in the long run I absolutely hate this tendency of mine...I really want to break though this.
I try to understand why I am like this and the only thing i come up with is that perhaps I am scared of my arrogance which i know will stop my spiritual progress or perhaps i am scared of my spiritual progress because i abused of my powers in a previous life? Well, I am sure of that, and that i was a nasty witch, otherwise why would i have so many curses, and why did my mum suffer so much with that too? The root of the problem probably goes back to many generations behind me but I want to put a stop to it all because it's just too much to take on for anyone.

Breaking through lethargy and lazyness - which I know is not the real me but what is preventing me from fulfilling my true potential - is one of my biggest challenges. But when i feel overwhelmed by all the daily and spiritual tasks i need to do in order to be or keep happy, i just try remember a dream i had a very long time ago of Daisaku Ikeda (president of Soka Gakai, Buddhism of Nichiren Daishonin) who gave me a guidance (in the dream), telling me to do a little bit very day.

Over the years, i learned that however big or steep the mountains i have to climb, as i accept full responsibility without beating myself up but with courage (and positivity + optimism as you previously indicated), faith and sincerity, and as i persevere - step by step without panicking - then the help comes and much will be achieved.

There is much resistance from the negativity but as long as i keep going focusing on the light, even with baby steps, i know i will have victory over my demons.

Last nite, i forced myself out of my home and cycled to a local salsa class with SO much resistance but enjoyed it very much and my mood was lifted. I knew that this was part of the game and that i had to get out and not stay at home. After the class, i went to visit my nearby friend Y. who is a potential student of yours because she has blockages (I am waiting to blow her with my light! hahaha...on my return from India...oolalah!). then I went home and managed to watch initiation 3 dvd's 1+2, i fell asleep in the process... My God! You answer so many of my questions, you really are a universal encyclopedia! God bless you.

L. x
ENERGY ENHANCEMENT INDIA COURSE -
ENERGY ENHANCEMENT VIDEO COURSE
EMAIL ENERGY ENHANCEMENT AT THE FOLLOWING ADDRESS
EMAIL
sol@energyenhancement.org
for details
THE REPORT OF "V" -
Psychic Experiences, Psychic Vision, the Antahkarana, Implant Blockages above Sahasrara Chakra and Ascended Masters
Most people when they see the experiences of people doing Energy Enhancement are faint hearted and think, "This can never happen to me"

But these psychic experiences happen to everyone on the Energy Enhancement Course.

Here is "V" after a little meditation using the Four Initiation DVD course at home... talking about her Energy Enhancement experiences and the talks given by Swami Satchidanand..


Dear Swami,

Not to repeat the story you've heard so many times before, I will shortly say that I started with my "spiritual work" long time ago. I left behind my back a huge pile of literature of every kind considering the matter and I know almost every author you're mentioning in your lectures. I was practising, meditating, using techniques, with almost no use at all. Although most of the people around me joined some group or community, I proceeded alone along my path, until I met you. The reason is that, when you are talking, every word you are saying I feel as a key that opens my brain doors and I see the truth directly and with no doubt. Listening to you, I'm constantly repeating "Yes, that's it", everything is so SIMPLE and EVIDENT by no mistake, so, that I'm asking myself how is it possible I did't see it before! I feel finally at home with you.


ENERGY ENHANCEMENT PSYCHIC VISION OF IMPLANT BLOCKAGES
Talking about my meditations. I must say that I'm not able to sit in a position more than half an hour, but I hope to improve with a time. The light I see is always white or bluish white. I'm fighting with golden colour and I need an effort to visualize it. The light is sometimes strong, sometimes weak and sometimes I can't do anything at all.
Generally, I can breathe the light inside but circling around the body, the place I'm passing is bright but that behind is shadowing, loosing colour. I see everything more clearly when I'm following your instructions, hearing your voice at the background.

At the beginning of my meditations, I had a great pain at my sacral part and a sharp pain at one point in the middle of my heart chakra. The heart chakra pain I felt 24 hours in a day. The point pain became a circle pain, but less painful. At this moment, the sacral pain is almost gone and heart pain I feel mainly when I start meditation, but during it, it gradually vanishes. I feel it right now writing this letter to you.

I had no Dhiren's blockbuster experiences with my blockages. It happened to me to SEE the blockage only once. And in a place I didn't expect at all. It was when I was circling around my body pushing energy. In front my ajna chakra I saw snake's head but I passed on. Second time I came there I saw a long Egyptian hat on my head and I realised the snake wasn't alive but a part of a hat and I passed on. The third time I came I saw a black oval form underneath the hat settled in between my ajna and sahasrara chakra and I passed on. Next time I came there with energy and I pushed it against the form. The energy fell as a snow on it and immediately melted away. When I came again with energy to blow, IT said to me "Ok, I see you don't want me", it became flat like a piece of paper and laid down.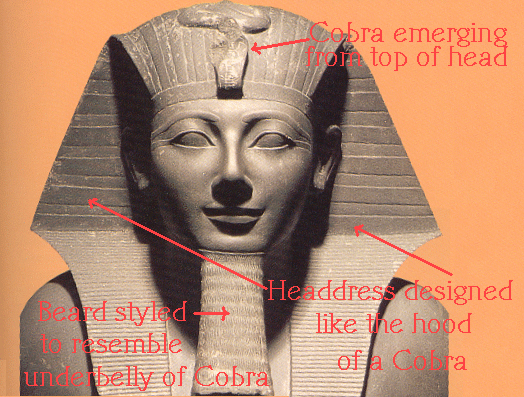 Since then I pass and repass the same place knowing it is there, but I don't see it any more. As I don't see any other blockage and being sure that there must be some, I'm imaginarily scratching away the grayish layers and sacrificing them to the fire at the center of the Earth/the blue Sun.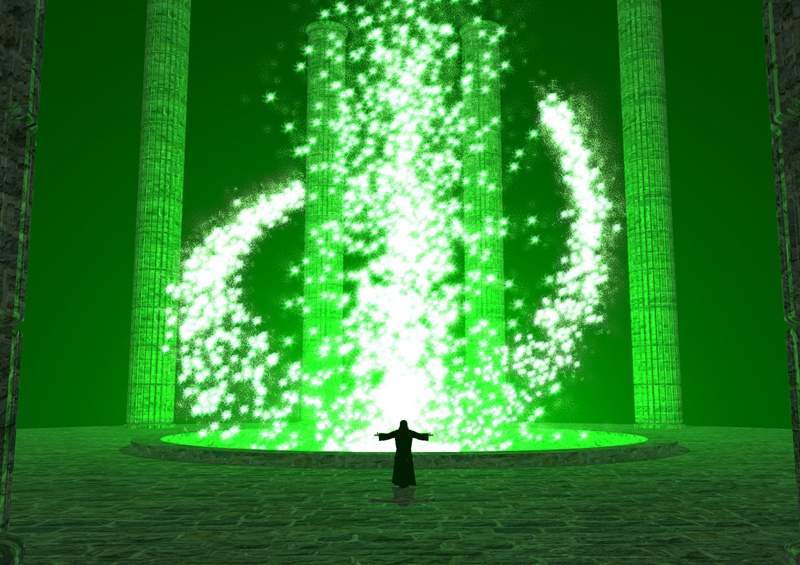 ANTAHKARANA
My antahkarana is made of a hard crystal, it is round and thick at the center of the Earth, gradually slimming until the peak reaches the Light of Infinity. It is transparent and highly conductive and I can see the Light coming up and down along it.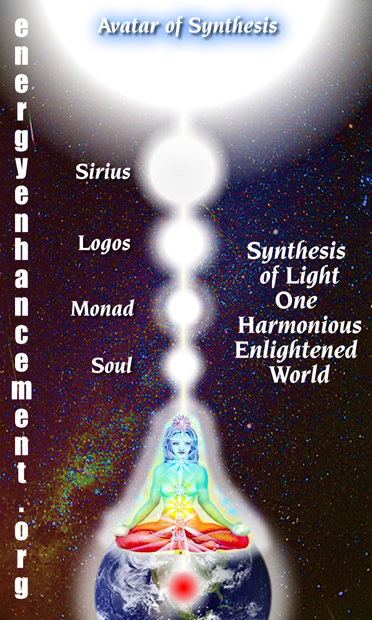 ASCENDED MASTER ABOVE THE SAHASRARA AND THE GRANITE EGG IMPLANT BLOCKAGE



The main reason I'm writing this letter to you is my today's meditation which I want to share with you. The experience began when I left sahasrara going upwards the antahkarana, leaving Solar system. Somewhere at the level of the Soul I saw a shiny Person joining me with his hands closed in a form of a prayer. I lost Him entering the blue tube, I went up passing blue Sun and Sirius and galaxies along antahkarana and I joined at the end the Light of Infinity.






Every time I enter it, I'm so joyful that I'm swirling around myself loosing at the same time my shape and merging with Light not seeing me anymore, only being aware that I exist within. Doing that this time I saw the Person again there, coming at a step distance in front of me with hands wide open and his heart sparkling with Light.

I wanted so much to make this step forward and fall in his arms and, although nothing was keeping me, I couldn't do it. Apparently free, I was fixed at a place with no possibility to move. And I was pleading to Him "Take me in you arms", but He didn't move either.

In this moment I was aware of everything at the same moment and at a same place: of me merged into Light in front of a Person I want to reach and I can't, of my physical body sitting in meditation and crying desperately, of this Person in front of me and the whole Universe around.

Then, suddenly, I went down my antahkarana like a glowing ball towards my sahasrara. The impact was tremendous because, instead of my body, there was a thick, dark gray granite egg, and all the Light was dispersed away in a space. I moved aside, to see my antahkarana coming from the center of the Earh to the bottom of the granite egg, than nothing inside, and then continuing from the top of the egg upwards. I wasn't afraid because the egg seemed nice and shiny, but I felt deeply disturbed, astonished and infinitely sad. And I left meditation.

Not to say to you that I think whole day about it. I'm asking myself if it is maybe the first time I saw may blockage the way it really is and this is disturbing me profoundly. I feel myself as a lost case.

Please tell me what do you think about it.

Love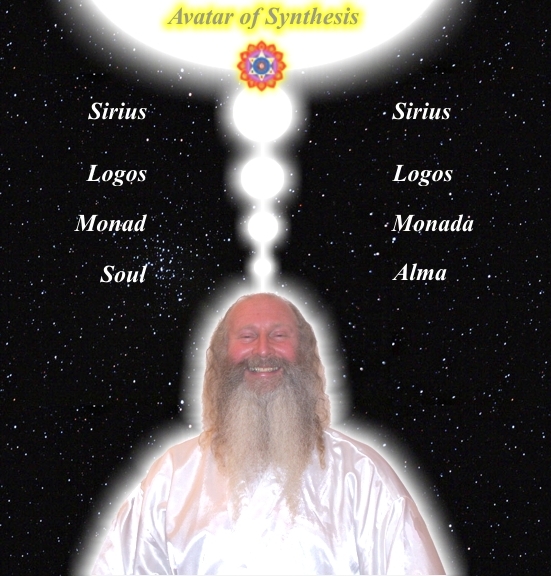 SATCHIDANAND CONNECTING WITH THE INFINITE ENERGY OF THE ANTAHKARANA THROUGH THE CROWN CHAKRA

Hello "V",

It would seem you have a talent for meditation.

As they say in the Matrix, "It seems you have some skill!!"

We are very happy with your meditations..

One of the techniques of the blockages is to drive people to despair, so please do not buy into their negativity.

It is the destiny of everyone on this planet to become enlightened. You will also become enlightened.

Positivity is one of the necessary techniques you need to use.

You have now perceived the real state of your spiritual body.

Usually the dark shell is created by implant blockages which we created many lifetimes ago, when we wanted or were persuaded to join anti-life organisations run by bad people to which these implants are still connected.

Ascended Masters will only give energy to those they trust and whilst you are connected to these implants, the danger is that you can change your mind. Trust only comes with much proof and good deeds.

As it says in the Matrix Movie number One, "these people are so plugged in to the Matrix that they can be taken over at any time. And for that reason they can not be trusted"

You will have to unplug first.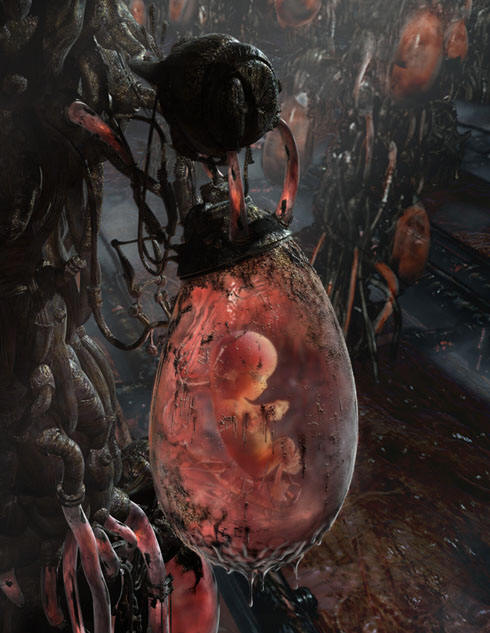 Which just means that you will have to remove all your implant blockages which are connected back to those who made them. This is the Granite Egg!!

Level Two, the Elimination of Energy Blockages, is what you need to remove these implants. We have Streaming Video DVDs which would suit you best. You can also ask any questions or for help to me by email.

Enlightenment, a permanent connection to the Light of the Soul, of God, comes after a lot of Energy Blockages are removed.

We also have a live course, many, available this year and next. Iguassu is the proximo.

Love and Light,

Satchidanand
"V"

Dear Swami,

these days is another peak of my critical life situations. Men of my life were always ruining me, but every time I was entering in another relation, I was convinced "that this time is definitely something better or different". But...! Considering my granite egg I saw in my meditation I described to You, and Your explanation, it maybe, that those bad energies that still exist in, or around me, are still attracting the kind of persons I do not want anymore to deal with! Or, am I only trying to justify my bad choices?

Yesterday I showed to my friend, which is working with energies too, the picture (from your materials) which was representing You and Devi Dhyani. She said immediately that you were people of Light and she had very strong sensation of Love looking at You. The same night I was passing the crisis and she was with me all the time. I told her that I finally understand the lesson the Universe is giving to me, and I promised to myself then, that it is the last one of this kind ever in my life, "so help me God"!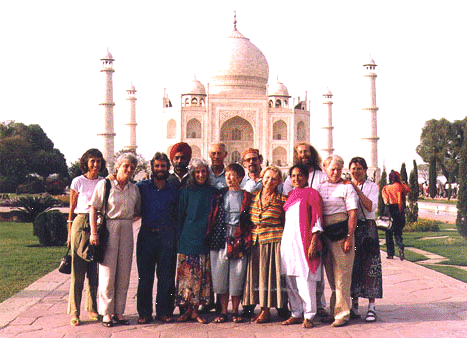 Students with Satchidanand and Devi Dhyani at the Taj Mahal




Today afternoon I phoned her and she told me that just in that moment she had a "curious" dream in which "your Swami was talking to me". She said she saw You radiant and smiling immersed in Light, saying that You work only with pure energies, asking her to help me overcome this moment... What made me believe it might be true, is, that she described You and Your movements exactly as You are in Your videos! Could it be true?

I remember when I had that terrifying meditation I wrote You about, as soon as I finished my first meditation after that one, I saw for an instant of the second Devi Dhyani in front of me. I dare to say it now after my friend's experience! Could that be true, too, or we are all here falling in collective madness of illusions?

Even if it is not, I repeat once again that I had incredible luck to meet you in my life!

This ungrateful event reminded me just to persist on the only way that worth while,


Your EE way of Love and Light!

"V"

Dear

"V" ,

In the Bible is another Saint we call, "Doubting Thomas" - He saw the arisen Christ and examined his wounds. Yet still he doubted.






What more can we do?

If you can get it together to come for your course, we are not busy at the moment. Here it is less price, free food, free accommodation. So, if you can, come soon.

We are getting more busy further on in this year, so please ask for your place - Peru, India, The Center - and time to come for your Energy Enhancement Course.

Love and Light,

Satchidanand and Devi Dhyani

Hello

"V" ,

It is indeed good to come on the Energy Enhancement Course.

We come to this earth with so much history, so many experiences, so much negative karmic mass.

So, it is good to start to clear it all away.

This evolution. This change for the good. This opening of the heart.. Is really all we can take away from this planet when we leave.

It is good to Speed Up this process.

And it is good to visit Machu Pichu in Peru and all the sacred energy places on this planet.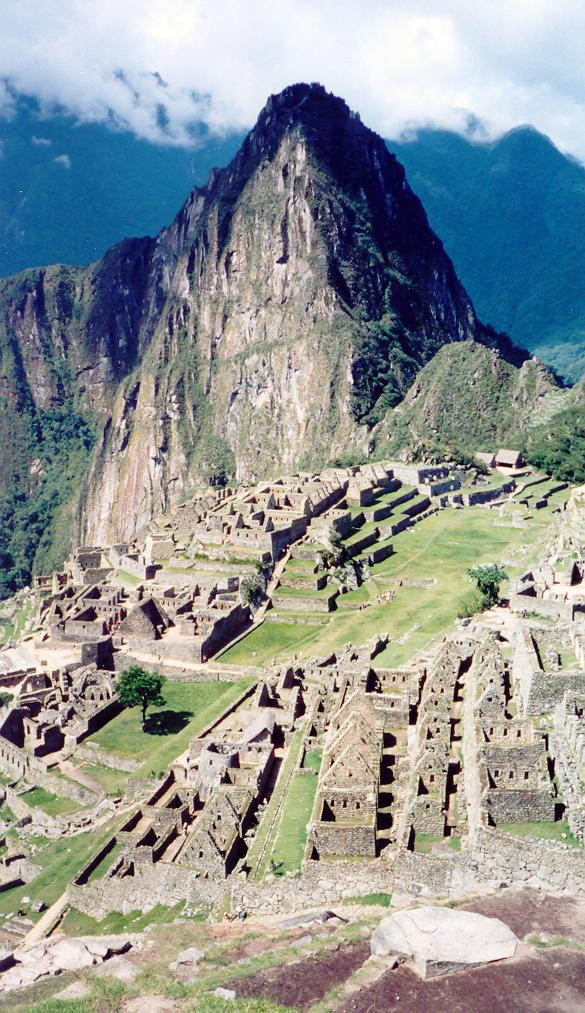 Essentially, it is good to visit the enlightened.. To enter into the buddhafield which surrounds every living master and the places where they died.

You will find this energy surrounding Devi and I.

ENERGY ENHANCEMENT MEDITATION

"ALL TRADITIONAL MEDITATIONS HAVE BEEN DESIGNED TO FAIL" - SATCHIDANAND

INCREDIBLE NEW KNOWLEDGE

GAIN ENERGY - POWER UP!! WITH ENERGY ENHANCEMENT MEDITATION, THE KUNDALINI KRIYAS, THE KUNDALINI KEY, ALCHEMICAL VITRIOL, GROUND NEGATIVE ENERGIES, SUPRA GALACTIC ORBIT, ANTAHKARANA ENERGY PROJECTION, PYRAMID, MERKABA, PSYCHIC PROTECTION! APPRENTICE LEVEL 1

THE ENERGY BLOCKAGE REMOVAL PROCESS LEVEL2

THE KARMA CLEARING PROCESS APPRENTICE LEVEL3

MASTERY OF RELATIONSHIPS AND ENERGY CONNECTIONS - LEVEL4

ENERGY ENHANCEMENT LEVEL 5 - IMMORTALITY WITH ENERGY ENHANCEMENT - CREATING THE IMMORTAL VAJRA DIAMOND BODY

ALL SATCHIDANAND ARTICLES - READ ALL SATCHIDANAND ARTICLES IN THE ORDER WRITTEN FROM 1993

SATCHIDANAND'S ENERGY ENHANCEMENT COMMENTARY AND OTHER ARTICLES ON THE YOGA SUTRAS OF PATANJALI - ENERGY ENHANCEMENT TEACHES THE ADVANCED TECHNIQUES OF PATANJALI RAJA YOGA OF HATHA YOGA, PRANAYAMA, MEDITATION, SAMADHI AND SAMYAMA LEADING TO PSYCHIC POWERS, IMMORTALITY, KAIVALYA OR LIBERATION, ILLUMINATION, ENLIGHTENMENT - READ THE SUTRAS AND THE SATCHIDANAND COMMENTARY - FIND OUT ABOUT TAMIL SIDDAR PATANJALI

BEST ARTICLE ON CHAKRAS ENERGY ENHANCEMENT CHAKRAS DIRECTORY - CHAKRAS ABOVE THE HEAD, CHAKRAS IN THE BODY AND CHAKRAS BELOW THE BASE CHAKRA - THE ANTAHKARANA

ENERGY BLOCKAGES ARE CREATED FROM TRAUMA FORMED NEGATIVE KARMIC MASS - ENERGY BLOCKAGES ARE PURE CONCENTRATED EVIL WHICH BLOCK US OFF FROM THE SPIRIT

BEST ARTICLE ON KUNDALINI KRIYAS THE ENERGY ENHANCEMENT KUNDALINI KRIYAS DIRECTORY -

KRIYA YOGA TAUGHT BY ASCENDED MASTER BABAJI OF THE HIMALAYAS - STUDENT OF TAMIL SIDDAR BOGAR WHO TRANSMIGRATED INTO THE BODY OF LAO TSU FOUNDER OF TAOISM AND THE 5000 YEARS OLD TAOIST ORBITS WHICH ARE REALLY THE SAME TECHNIQUES COME FROM CIRCULAR ENERGY FLOWS IN THE GOVERNING AND CENTRAL MERIDIANS EXTENDING OUT INTO THE EXTERNAL CHAKRAS IN THE CENTER OF THE EARTH AND THE CENTER OF THE UNIVERSE WHICH WHEN USED CAN HELP REMOVE BLOCKAGES IN ALL THOSE MERIDIANS AND ALL CHAKRAS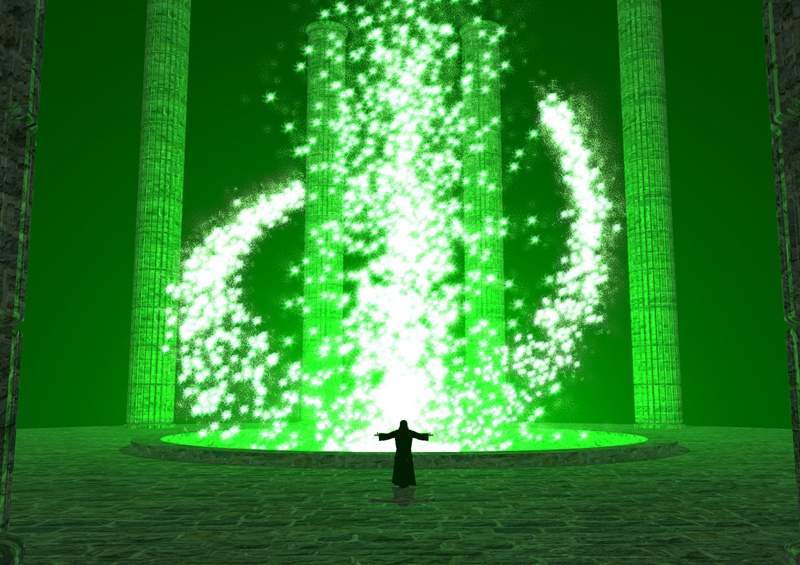 BEST ARTICLE ON THE ANTAHKARANA ENERGY ENHANCEMENT ANTAHKARANA DIRECTORY - THE ANTAHKARANA IS THE REAL GOLDEN ROD AND CENTRAL PILLAR OF THE ALCHEMISTS - IT IS THE PSYCHIC CONSTRUCTION WHICH SHOWS HOW HUMANITY CONNECTS WITH THE ASTRAL PLANE, THE CHAKRAS ABOVE THE HEAD AND WITH GOD - IT IS THAT WHICH MUST BE BLOCKED IN ORDER TO CONTROL HUMANITY
THE BEST ARTICLE ON SAMYAMA SAMADHI THE ENERGY ENHANCEMENT SAMADHI SAMYAMA DIRECTORY - SAMADHI AND SAMYAMA ARE THE EIGHTH AND NINTH LIMBS OF YOGA OF RAJA YOGA AS SPECIFIED IN THE SOURCE BOOK, THE YOGA SUTRAS OF PATANJALI - PATANJALI WAS A TAMIL SIDDAR AND MASTER OF DANCE - WHO GIVES THE METHODOLOGY - THE TECHNIQUES - FOR THE REMOVAL OF ENERGY BLOCKAGES AS A PRELUDE TO KAIVALYA ILLUMINATION - COMMENTARY ON THE YOGA SUTRAS BY SATCHIDANAND HERE!!
BEST ARTICLE ON THE KUNDALINI KEY THE SATCHIDANAND KUNDALINI KEY DIRECTORY - THE SHAPE OF THE KUNDALINI KEY COMPRISES THE CIRCLE OF THE EARTH WITH THE ANTAHKARANA COLUMN OF ENERGY ARISING OUT OF THE EARTH'S CENTER, STRETCHING OUT INTO THE CENTRAL SPIRITUAL SUN IN THE CENTER OF THE UNIVERSE. ALIGNING WITH THIS ENERGY IS THE CAUSE OF IMMORTALITY AND ILLUMINATION. EXAMPLES OF THE KUNDALINI KEY SYMBOL ARE THE BUDDHIST STUPA, THE HINDU SHIVALINGAM, THE CHRISTIAN ORB AND THE EGYPTIAN ANKH STRETCHING BACK OVER THOUSANDS OF YEARS - THE MEANING AND SIGNIFICANCE OF THESE SYMBOLS HAS BEEN REMOVED FROM ALL TRADITIONAL MEDITATIONS.. YET THIS KNOWLEDGE IS ESSENTIAL TO SPEED UP THE PATH OF ILLUMINATION - ONLY IN ENERGY ENHANCEMENT!!
SATCHIDANAND SPIRITUAL MOVIE LIST REVIEWS DIRECTORY SPIRITUAL MOVIES LIKE ALL SPIRITUAL ART IS WORK TO WHICH HAS BEEN ADDED OR IMPRINTED SPIRITUAL KUNDALINI ENERGY. TO THE PEOPLE WHO CAN FEEL THIS ENERGY IT IS A SIGNAL OF SIGNIFICANCE AND MEANING - GURDJIEFFS OBJECTIVE ART - SIGNAL OF A TEACHING WHICH CAN THEN BE LOOKED FOR. ALL THE MOST PROFITABLE MOVIES - STAR WARS, LORD OF THE RINGS - HAVE THIS ENERGY.. BUT THERE ARE MORE..
THE ENERGY ENHANCEMENT ALCHEMICAL VITRIOL DIRECTORY VISITA INTERIORA TERRA THE VIT OF VITRIOL MEANS VISIT THE CENTER OF THE EARTH IN MEDITATION. THERE CAN BE GROUNDED AND BURNT UP ALL NEGATIVE ENERGY AND EMOTION IN THE FISSION NUCLEAR FIRES AT THE BLACK SUN EARTHS CENTER. RECTIFICANDO INVENIES OCCULTEM LAPIDEM - THE RIOL OF VITRIOL POINTS TO THE RECIPROCAL MAINTENANCE OF GURDJIEFF - THE RECTIFICANDO - AND THE SECRET OF THE OCCULT PHILOSOPHERS STONE - TRANSMUTE LEAD ENERGY BLOCKAGES INTO SPIRITUAL GOLD - GAIN IMMORTALITY IN ENERGY ENHANCEMENT!!
THE BEST ARTICLE ON KARMA CLEARING THE ENERGY ENHANCEMENT KARMA CLEARING DIRECTORY KARMA IS THE BUILDUP OF ENERGY BLOCKAGES IN THE BODY. NORMALLY WE CLEAR THESE BLOCKAGES SLOWLY THROUGH PAINFUL KARMIC ACTION. ENERGY ENHANCEMENT MEDITATION SHOWS YOU HOW TO CLEAR THESE DEEP EGO BLOCKAGES USING THE ENERGY ENHANCEMENT SEVEN STEP PROCESS - QUICKLY - WITHOUT ANY NEED FOR LIFETIMES OF PAIN.
THE ENERGY ENHANCEMENT MASTERY OF RELATIONSHIPS DIRECTORY

AFTER THE OPENING OF THE HEART THE SECOND INITIATION OF THE MASTERY OF RELATIONSHIPS USUALLY TAKES TEN LIFETIMES OF PAINFUL DUMPING AND DEATH. ENERGY ENHANCEMENT WILL SHOW YOU HOW TO CLEAR AND PURIFY - MASTER, ENERGY CONNECTIONS AND VAMPIRISM BETWEEN YOU AND ALL THE PEOPLE AROUND YOU - FAMILY, FRIENDS AND CO-WORKERS.
ENERGY ENHANCEMENT PSYCHIC SEXUAL CONNECTION DIRECTORY

MORE INFORMATION ABOUT THE STRONG TESTS ON THE PATH OF THE MASTERY OF RELATIONSHIPS - THE NECESSITY FOR THE REMOVAL OF BLOCKAGES AND UNWANTED CONNECTIONS IN THE RELATIONSHIP ABDOMINAL CHAKRA AND THE CREATIVE VISHUDDHI CHAKRA SO AS TO ALLOW THE LOWER CHAKRA TO POWER THE HIGHER.

ENERGY ENHANCEMENT ENERGY VAMPIRES DIRECTORY MORE INFORMATION ABOUT THE STRONG TESTS ON THE PATH OF THE MASTERY OF RELATIONSHIPS -

BLOCKAGES ABOVE THE CROWN CHAKRA CUT ONE OFF FROM CONSCIENCE AS IN PSYCHOPATHY, BUT BECAUSE THESE BLOCKED PEOPLE CANNOT ABSORB ENERGY FROM CHAKRAS ABOVE THE HEAD, ALSO MAKE IT NECESSARY TO VAMPIRISE ENERGY FROM ALL HUMANITY - ENERGY ENHANCEMENT TEACHES HOW TO STOP ENERGY VAMPIRES VAMPIRISING YOUR ENERGY

THE ENERGY ENHANCEMENT LILITH SUCCUBUS INCUBUS DIRECTORY

MORE INFORMATION ABOUT THE STRONG TESTS ON THE PATH OF THE MASTERY OF RELATIONSHIPS - SEXUAL BLOCKAGE IMPLANTS FROM VAMPIRES CAN CONNECT FROM ANY PERSON, ANY DISTANCE - ENERGY ENHANCEMENT TEACHES HOW TO STOP ENERGY VAMPIRES VAMPIRISING YOUR ENERGY.

THE ENERGY ENHANCEMENT GURDJIEFF AND ENERGY BLOCKAGES GURDJIEFF WAS THE FIRST SPIRITUAL MASTER WHO TALKED OF THE REMOVAL OF THE ENERGY BLOCKAGE KUNDABUFFER, OF THE RECIPROCAL MAINTENANCE OF ENERGY WHICH IS THE SAME TECHNIQUE AS THE KUNDALINI KRIYAS OF ENERGY ENHANCEMENT AND ITS REMOVAL OF WAR AND THE INCREASE OF IMMORTALITY, OF CONSCIOUS SUFFERING WHICH IS THE TAPAS OF THE YOGA SUTRAS OF PATANJALI, AND OF THE REMOVAL OF THE ENERGY BLOCKAGES OF THE EGO LIKE VANITY AND SELF IMPORTANCE AND THE SUB-PERSONALITIES WHICH USE THEM.

THE ENERGY ENHANCEMENT TAMIL SIDDAR BHOGAR - KUNDALINI YOGA AND SPIRITUAL ALCHEMY ASCENDED MASTER BABAJI OF THE HIMALAYAS, CREATOR OF THE KUNDALINI KRIYAS WAS A STUDENT OF TAMIL SIDDAR BOGAR OF PALANI HILL IN SOUTHERN INDIA WHO TRANSMIGRATED INTO THE BODY OF LAO TSU FOUNDER OF TAOISM AND CREATOR OF TAOIST ALCHEMY AND THE MEDITATIONAL ORBITS AND ENERGY CIRCULATION. SATCHIDANAND VISITED PALANI HILL IN 1994 WITH HIS MASTER TAMIL SIDDAR SATCHIDANANDA. BHOGAR CREATED BOTH THE KUNDALINI KRIYAS AND TAOIST MEDITATIONAL ORBITS TAUGHT IN ENERGY ENHANCEMENT ALSO THE PHYSICAL IMMORTALITY OF KAYA KALPA AND ALCHEMICAL TAOISM.

THE ENERGY ENHANCEMENT MEDITATION YOGA DIRECTORY -MAJOR ENERGY ENHANCEMENT DIRECTORY ON SPIRITUALITY

PSYCHOLOGY TRAUMA MODEL DIRECTORY

THE TRAUMA MODEL OF THE ROSS INSTITUTE STATES THAT TRAUMA, ABUSE AND PAIN CREATES UNSTOPPABLE EMOTIONS . The Energy Enhancement Level One Kundalini Kriyas and their ability to Ground Trauma and Traumatic Memories removes all Trauma and its symptoms - Unstoppable Fear, Anger, Depression, Manicism and Bi-Polar Disorder..

ENERGY ENHANCEMENT ALCHEMICAL VITRIOL THE GROUNDING OF NEGATIVE ENERGIES AND THE TRAUMA MODEL OF MENTAL DISORDERS

AN ENERGY ENHANCEMENT REVIEW OF THE TRAUMA MODEL - Childhood trauma, psychosis and schizophrenia:- a review of the current 2004 literature with theoretical and clinical implications

PSYCHOLOGY PSYCHOPATHY DIRECTORY The Energy Enhancement Seven Step Process of Level Two removal of Energy Blockages removes Psychopathy, removing Blockages in the Heart Center which cause a lack of Empathy and then removes The Blockages above the Head creating a lack of Conscience as the Head Centers are cut off from God as we create Illumination - One Soul Infused Personality!!

PSYCHOPATHY HEALED BY ENERGY ENHANCEMENT - REMOVING BLOCKAGES IN CHAKRAS OUTSIDE THE BODY IN THE ANTAHKARANA

MEDITATION - ENERGY BLOCKAGES ARE THE CAUSE OF THE PSYCHOPATH, THE SCHIZOPHRENIC, AND MANIC DEPRESSION. WITH EXAMPLES STALIN, HITLER, ENRON AND MAO

MEDITATION - Existentialism and Kubrick's Psychopaths in the Films of Stanley Kubrick.

George Lucas, Star Wars, the Revenge of the Sith, and Psychopaths

MEDITATION ENERGY ENHANCEMENT AND Trauma, Pain, Relationships, Divorce, Piercings, Tattoos, BDSM, Sex, Sex Addiction, Tantra, Gambling, Homosexuality, Lesbianism, Drugs and Addiction, Bad backs, Heart Disease, and Cancer.

PSYCHOPATH, HERVEY CLECKLEY, THE MASK OF SANITY

The Energy Enhancement Psychology, Transactional Analysis - Sub Personalities, Life Games, Scripts, Energy Blockages Directory Energy Enhancement Level Three removes the Energy Blockage Sub-Personalities which create the Transactional Analysis Life Scripts written about by Dr Eric Berne

ENERGY ENHANCEMENT OSHO BOOK DIRECTORY - THE SYNTHESIS OF RELIGION IS ENLIGHTENMENT - CLICK HERE! Osho was an Enlightened Master - The Synthesis of Religion is Enlightenment - Osho commented on the works of all the Ascended masters and Saints who Founded all the Great Religions and those whose influence on humanity in incontrovertible from Zen Master Dogen to Patanjali to Buddha to Kabir to Pythagoras to Heraclitus to Junaid, Mansoor, and Rumi and then to Jesus - In reality he is not writing about any particular religion or teacher, He is writing about the Enlightenment - the Soul Infusion and the Opening of the heart - common to all great masters. He is writing about those things which constitute Enlightenment. He is writing about those human frailties which are just not Enlightened and making jokes about them!!

ENERGY ENHANCEMENT MEDITATION

"ALL TRADITIONAL MEDITATIONS HAVE BEEN DESIGNED TO FAIL" - SATCHIDANAND

ILLUMINATION MEANS - NO KARMA!!

GAIN ENERGY - POWER UP!! WITH ENERGY ENHANCEMENT MEDITATION, THE KUNDALINI KRIYAS, THE KUNDALINI KEY, ALCHEMICAL VITRIOL, GROUND NEGATIVE ENERGIES, SUPRA GALACTIC ORBIT, ANTAHKARANA ENERGY PROJECTION, PYRAMID, MERKABA, PSYCHIC PROTECTION! APPRENTICE LEVEL 1

THE ANTAHKARANA AND EVOLUTION


We can only be that which we are willfully committed to become.




"God have mercy on those who get what they want" - Ancient Hindu Saying



THE ANTAHKARANA


There is a movie and book about, "The Secret" which states that if you want something enough then it will come to you.

This is called,

"Employing the future to define the present"

That call of the future will affect everything that you do in the present so that you will achieve what you want.

This power is called Willpower and is a separate talent apart from separate from the intellect, intelligence and the Path of the Heart.

This achievement is the cause of all evil and good Karma.

That which you are projecting into the future will cause all your misery now and in the future.

Because that which you want is selfish and egotistical or it is against the will of God.

And you are not aware of it being selfish and egotistical as it must be...

YOU ARE NOT ENLIGHTENED!!

YOUR EGO STILL EXISTS

AND IT WILL HIDE FROM YOU.



In the past, humanity had to spend one hundred lifetimes to find the path of unselfishness integrating the intellect with the path of the heart.

Now, with the Energy Enhancement Samyama Seven Step Process this process can take only one lifetime!! Now you can Ground all your Karma. Now you can Transmute all the Trauma-Formed Negative Karmic Mass. Now you can evolve without experience. Now you can become Enlightened with Energy Enhancement Meditation, - In Only One Lifetime!!

GROUND ALL KARMA!!

SPEED UP YOUR PROCESS!!

And you can only find out that you are acting selfishly or against the will of God by tasting the fruits of your action.

The fruits of your action are called Karma and you are enjoying the fruits of your previous actions now and they are all lined up for your use in the future.

Everyone knows that unselfish action for the benefit of humanity will bring the greatest good karma.

Yet it is the projected future which defines the present.

It is the projected future of the leaders of humanity which is currently defining this present!!

Austerity, financial bedlam, the crash of the Euro and the projected crash of the Dollar and the economy of the world caused by the wish to reduce the worlds population by 90% and to assert a feudal oligarchy once more. This will require famine, pestilence, low science, no education and a Totalitarian World Government.

And the motive power behind this particular future is totally selfish!! Resulting in the Oligarchic Principle of Poverty which has ruled humanity since Babylon, 9000 years ago!! Simply so an oligarchic Elite can maintain their power.

In the U.S. and most of Europe today, for example, there has been no progress in infrastructure to enable a good life for humanity, there have been no infrastructure projects which could increase the amount of water for irrigation, which could increase the amount of power generation at cheaper prices - the fundamental of prosperity for all humanity.

Progress has been downward most of the time since the assassinations of John F and Robert Kennedy launching of both the "Warren Commission" and the U.S. wars in Indo-China, which further reduced the wealth of the World and put all that wealth in the Armament Makers pockets..

Economists, have been taught in the universities of the oligarchs that the gain of money itself as "an intrinsic advantage." Thus, we have the great hyper-inflation which has has just destroyed both the U.S. and western and central European economies.

Why was such accumulation of nominal money, derivatives of every toxic variety, counted as growth, when the Glass-Steagall law enacted under President Franklin Roosevelt was required by all actually intelligent people in order to separate real investment from the casino stock market speculation?

The funny money of derivatives has now reached 1500 trillions of dollars of gambling speculation whereas the gross world productivity is only 10 trillions of dollars per year, a leverage of one hundred and fifty to one with no future benefit apart from gambling.

IT CAN ONLY CRASH

UNLESS WE CANCEL ALL GAMBLING DEBTS

BANKRUPT THE ALREADY BANKRUPT ZOMBIE BANKS

CREATE STATE OWNED BANKS WHICH ONLY INVEST IN INFRASTUCTURE - IRRIGATION AND POWER GENERATION - IN TRILLION DOLLAR TRANCHES FOR ONE HUNDRED YEARS AT ZERO INTEREST



Thus the selfish projected future provides a Karma for the present which is genocidal leading to a reduction in population of 90%.

Money, by itself means nothing.

Its good is only in what it creates.

Money grows good from good investments - in producing the necessary commodities to enable human evolution - food, housing, air conditioning, education not just for a privileged elite but for every member of humanity.

For sufficient electricity for ALL humanity we need 60 terawatts of electricity instead of the current 13 terawatts. For sufficient water we need the go ahead for already planned vast irrigation projects.

Whereas the IFR 4th generation breeder reactor developed by the Argonne National Laboratory in 1996 can deliver 100,000 years of power using just the uranium already mined. It burns all nuclear waste!! It provides almost free power. http://en.wikipedia.org/wiki/Integral_Fast_Reactor It was cancelled by Clinton.


Usually it takes one hundred lifetimes to have sufficient intellect to figure the world out, to Open Your Heart so that you only want to help Unselfishly, to create enough Willpower to project an enlightened future in alignment with Will of God.

It is fairly, truly, and usefully emphasized, that it is almost never the individual who actually determines the effective course of history. Admittedly, the individual's behavior often does act to what appears to be such an effect; but, the individual who views his or her intervention in the course of the history of nations, is intrinsically a fool. The fault here is rooted in the error of an autonomous "sovereignty" of the human individual - We are only in the process of creating that sovereignty.

You must view your role as that of an agent of the making and shaping of history; you must, in effect, treat the mortal self as an agent of an essentially immortal process and to be successful you must be in alignment with that immortal process, in alignment with the Will of God.

If you have evolved for one hundred lifetimes, if you are truly wise, you will view yourself as obliged to participate, as if immortally, in shaping the history which you must participate in pre-shaping from generation to generation.

I explain that point: you are sovereign only when you assume responsibility for the outcome of that future course of future in which you are participating as an initiator of progress. In real history.

In real economic science, success is located not in money, but in the creation of institutions and infrastructure improvements which you will help create, not for the present, but for the future. For the benefit of your children and grandchildren.

I had emphasized earlier, in referring to the characteristic of upward trends in evolution of human achievements, that your successors from future generation must be developed to effect a net increase in the ability of mankind to increase its power to exist in the universe.

You are here to avoid a Human Extinction event.

Not what you do, as much as you are prompted to shape your descendants to achieve, a succession of an actual net increases in the human species' power to exist and evolve in the universe.

The process of evolution demands an ability to use higher levels of energy in both frequency and quantity..

Evolution from wood to charcoal to coal to petroleum, to nuclear power to fusion power to matter/anti-matter reactions, humanity must master these or we go the way of the cold blooded dinosaur who used one tenth as much energy as warm blooded man.

Spiritually we must access and use the higher frequencies of the chakras above the head along the antahkarana. Each chakra above the head has a higher and higher frequency and thus exponentially more power as we project ourselves higher and higher. We must increase the size and efficiency of our chakras in order to channel more of that energy onto the earth.

You, as an enlightened immortal individual, are responsible for the needed degree of improvement in the instruction and productivity of each of your next several generations of progeny. You are morally obliged to make your successful contribution to that net effect on the future of mankind.

You are obliged to ensure that the several successive generations of mankind will be committed to bring about fundamental physical-economic and spiritual progress during coming generations. To argue that: "Each of us can only be held responsible for what we do personally", is not only a fraud, but a very wicked one. You are your children's and grandchildren's keepers.

Your absolute obligation as a human being is not to repeat the past, but to create the basis for the production of the future. This is as if to say, that you must live in that future, rather than your own past.

That is the principle of creativity in our universe; that is the essentially underlying identity of enlightened humanity man from those men and women thinking and acting as beasts, thinking and acting in their past, as beasts also do.

The difference between man and beast is the practice of living within the future, rather than the mere present; that is the true essence of actual meaning of human creativity, and, also, even the meaning of humanity itself.

IT CAN ONLY COME FROM ALIGNMENT WITH THE CHAKRAS ABOVE THE HEAD!!

The characteristics which I have just employed, above, to distinguish the essential quality of the human being from the beasts, must be recognized as the essential characteristics of a person fit to be judged as an expression the uniquely distinct quality of what the individual citizen must be, that done in the process of rising to a quality of species of higher order than what each has recently achieved since yesterday, and, then, into tomorrow. In other words, this is the moral principle which distinguishes the properly evolving human individual personality from both the beasts and the bestialized humans. You must become what you must become since yesterday, or you are in danger of becoming nothing at all.

This is my presentation, here, of what I (and, you) must become in our self-improvement to become the higher quality of human species than you are today. True human creativity is the activity of becoming a higher quality of human species than you were, hopefully, yesterday.

Through alignment with the chakras above the head in Samadhi we remove all negative energies and increase the speed of our evolution through alignment with the will of God. The ecstatic union with the energies of the chakras above the head in the antahkarana increases the energies of evolution and speeds up your process. It purifies the psychic body of evil trauma-formed negative karmic mass - the source of all selfishness. In this alignment there is no other wish other than the thought of becoming enlightened.

From that alignment with the chakras above the head and kundalini chakra in the center of the earth - from the tip of the pyramid of energy comes the hierarchical plan of unselfish action ending with the greatest good Karma.

Action for the benefit of humanity will produce good Karma.

The present actions of an selfish oligarchic elite has produced for ten thousand years a series of slave owning, drug running, bankster owned empires which have always crashed and will produce and is producing today a load of evil karma - "by their fruits you will know them"

Alignment with the chakras above the head in meditation means emphasis on human creativity per se. Take examples of this notion of creativity as change, into consideration.

The power of man on this account lies in part with man's creation of instruments - why supply the human prototype with devices which increase the quality of the productive powers of labor in principle of design of the combination of mankind and mankind's power to act creatively in the universe.

This power of creativity coming from alignment with the chakras above the head points to its role in both the development of the human mind and the tools which it creates, to the effect of recreating the human genotype into becoming, in practice, a species more powerful, more highly developed in its own quality of species-in-action nature, than anything ever before.

We remove the negative energies, the energy blockages through the grounding of negative energies.

We absorb energy from the chakras above the head into Sahasrara chakra - adding to our power, further purifying the organism aligning more with the unselfish Will of God - in Samadhi

What we are enabled, and devoted to accomplishing according to this perspective takes man out of the domain of specific type of a fixed image, into a truly creative being, a being which absorbs and uses what had been, earlier, powers of actions reflecting states of the universe which had previously not be included in our human nature.

By absorbing elements of a higher state of the processes which have acted upon us, we create in the practiced imagination powers as of mankind, which we have seemed to have absorbed into our own being, and made, thus, an efficient expression of our will to develop what the universe must be intended to come.

As we absorb higher states of organization within our universe into our own nature, as through absorbing powers taken from outside the present being of things presently "in our nature,"

As we absorb the energies of the Antahkarana of the infinite cosmic energies of the Chakras above the head so we expand those powers of our person, and become, thus, beings of a higher state of nature than we had been before.

Creative mankind is simply using means previously beyond the means of our willful control, using Energy Enhancement Meditative techniques in Samadhi and Samyama, and thus changing our own nature in the universe accordingly.



We can only be that which we are willfully committed to become.
The survival of the species demands a revival of the "secret knowledge" of the Neoplatonic elite. That knowledge must not only be revived, but as we do here, must be situated within and updated by appropriate terms of modern scientific knowledge.
The issue is as follows:
The essence of Christianity, and of Mosaic Judaism, is identified historically first, by Philo of Alexandria in his commentary on the first chapter of Genesis, that is, the account of Creation given by Moses. The point to be emphasized, is that man is defined in the image of God, Imago Viva Dei: not by virtue of any outward physical attributes of form, but rather by the fact that man, unlike all animals, contains that spark of creativity which places the human species apart from and above the animals in general.
That

spark

is the crucial thing...
MAN IS A LIVING SPARK OF GOD - IT IS THAT AND ONLY THAT WHICH PREVENTS THE CONCEPT OF SLAVERY AND GENOCIDE FOR THE HUMAN HERD
Image of God, "Imago Dei" and Energy Blockages
and - http://www.energyenhancement.org/
REMBRANDT-ILLUMINATED-SAINT.htm
Spiritual Energy and Enlightenment, the Economics of Human Extinction Events and the Principle of Progress
THE ANTAHKARANA AND EVOLUTION - We can only be that which we are willfully committed to become.
The Antahkarana, the Watchtowers of Dee's Enochian Keys and the Chakras above the Head - The Perverted Kundalini Key
THE ENERGY ENHANCEMENT ANTAHKARANA
ANTAHKARANA - THE PILLAR OF LIGHT BETWEEN HEAVEN AND EARTH
CHAKRAS EXTERNAL TO THE BODY, Vedic-Agamic Cosmology - Chakras above Sahasrara Chakra and Below Muladhara Chakra
Chakras and Ida, Pingala, Sushumna and the Caduceus
Chakras and the Initiations of Enlightenment
The Scientific Secrets of Cantor and Reimann and the Chakras above the Head
THESE HIGHER CHAKRAS ARE THE NEW MEDITATIONAL FRONTIER
THE CREATION OF THE ANTAHKARANA WITH ENERGY ENHANCEMENT MEDITATION
Chakras above the Head - The Buddhist Thirty-one Planes of Existence and Energy Blockages- JHANAS, HEAVENS, Vampire Parasitic Ghost Blockages, DEMONS, ASURAS
Buddhist Stream Entry Part 1 Meditational Alignment with a Stream of Energy From Heaven to Earth - The Antahkarana
Buddhist Stream Entry Part 2: Stream entry and After - Meditational Alignment with a Stream of Energy From Heaven to Earth - The Antahkarana
Buddhism Stream Entry Pt 3: Meditational Alignment with a Stream of Energy From Heaven to Earth - The Antahkarana
CLICK HERE FOR - THE ENOCHIAN WATCHTOWER IS A PERVERTED KUNDALINI KEY

MORE INFORMATION ABOUT DJWAN KHUL AND ENERGY ENHANCEMENT INITIATION
FOUR AND THE CREATION OF THE ANTAHKARANA - ASCENDED MASTER DJWAN KHUL
ENERGY ENHANCEMENT LEVEL ONE INITIATION FOUR - THE CREATION OF THE ANTAHKARANA
ENERGY ENHANCEMENT AND THE CREATION OF THE ANTAHKARANA
ELIMINATE ENERGY BLOCKAGES, ENTITIES, DARK FORCES - AND ALL ANCIENT KARMA!!
THE KARMA CLEANING PROCESS
THE MASTERY OF RELATIONSHIPS
ENERGY CONNECTIONS BETWEEN PEOPLE, BETWEEN THEIR CHAKRAS AND ENERGY BLOCKAGES
ENERGY CONNECTIONS BETWEEN PEOPLE, BETWEEN THEIR CHAKRAS AND IMPLANT ENERGY BLOCKAGES
CONTROL IMPLANT BLOCKAGES
VAMPIRE IMPLANT BLOCKAGES
ENERGY BLOCKAGES ARE KARMA
Student experience of sexual Implants
THE OPENING OF PSYCHIC VISION
"Satchidanand seems to be talking of a reality once written about by many Sages of the past but now forgotten in the West!"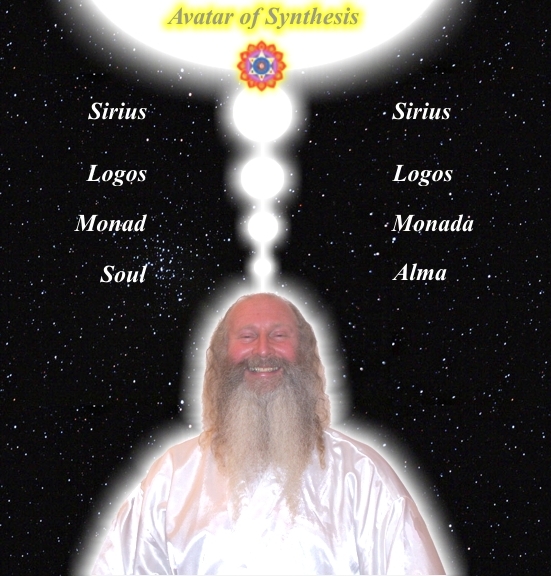 ELIMINATE ENERGY BLOCKAGES
THE KARMA CLEANING PROCESS
GRAHAM SMITH COURSE REPORT RISHIKESH AND GOA INDIA
COURSE REPORTS WITH BHAKTI GANESHA DEVANANDA
ENERGETIC BLOCKAGES, GRAHAM AND HIS ENERGY ENHANCEMENT COURSE OF MEDITATION ENERGY ENHANCEMENT 2004
HONEY KALARIA'S 2005 COURSE REPORT
PSYCHIC POWERS, PSYCHIC VISION, SIDDHIS, AND INCREDIBLE SPIRITUAL EXPERIENCES WITH THE TRIANGLE OF CHAKRAS IN THE HEAD - ANNA'S
ENERGY ENHANCEMENT COURSE STUDENT REPORT - JAN 22ND TO FEBRUARY 25TH 2011
IMPLANT BLOCKAGES WITH OUR STUDENT IN GOA 2010
"Miracles, Miracles and yet more Miracles!!"
"Miracles, Miracles and yet more Miracles!! Every day was a Miracle on my Course as my Ego Blockages bit the dust! I remember one day just after removing one of the most difficult Implant Control Blockages I ended up prostrating at the feet of Satchidanand in Tears of Gratitude.
The Power of Satchidanand when focused on the Blockage was beyond my comprehension, and yet the blockage was resisting. With steady application from Satchidanand even that blockage was dissolved and Grounded. No-One Else could have removed that blockage as it was too strong!! And yet up to that point Satchidanand allowed me remove every other blockage we found by myself. He only entered into the fray when it was absolutely necessary and this built up a steady body of Confidence that I could handle everything which the course threw at me!!
From a guy who could barely feel the energy blockages at the start of the course, I have grown into a Healer who not only can "See" every Energy Blockage, but my Intuition has grown to the extent that I "Know" every what why and wherefore about them.
Satchi uses Spiritual Movies to teach and he channels energy to emphasise the spiritual points being made. One night, we were watching the movie, "Constantine" where Keanu Reaves is playing the Cynical Wizard who curses the "Gift" of Psychic Vision he has been given and who is using the Poor me/Violator Strategy of committing slow suicide through smoking 30 a day for 15 years in revenge to God. Satchi felt the energy of one of my blockages and he held it for me whilst I felt into it and healed it by myself.
The blockage was one where I complained bitterly to God for everything which happened which I did not like - which was almost everything. The blockage was powered by the most bitter hatred such that everything in my life felt like shit and this Hate filled Blockage was just confirming that my life was Shit!! Satchi said, "everything on this course has happened perfectly, and joked, "I am the Hand of God on this Planet" and indeed everything on the course did happen perfectly and just at the right time.
Directly after watching this film, I had a powerful healing-teaching experience: I realised that the blockage Satchi was holding for me was a powerful energy-blockage within me which thinks it knows best all the time. This blockage caused great anger and frustration in my life. I experienced a wondeful healing and teaching when I understood the nature of this blockage and released it back to God. This teaching was all about letting go of all the selfish expectations in my life and being more appreciative and grateful for the life which is given to me.
Thank you Swamis Satchidanand and Devi Dhyani for your perfect care and blessings. Miracles and yet more Miracles!!" -
Graham Smith on his Energy Enhancement Course in Goa, India November 2009
THE MASTERY OF RELATIONSHIPS



ENERGY CONNECTIONS BETWEEN PEOPLE, BETWEEN THEIR CHAKRAS AND ENERGY BLOCKAGES

Energy Connections between people, between chakras were originally used as a means of energetic support.

This energetic support is explained by the circle of energy between two people and their chakras which give and receive energy equally; the right side of the chakra giving and the left side of the chakra receiving, thus the energetic support. If one person is using a lot of energy, the connected pair of people and their chakras acts as a reservoir of energy to support the efforts of the active person in the couple. Thus the truism in the sanctioned couple pairs in marriage, "Behind every good man is a good woman".

Energy blockages on either of these connections stop the giving, making you into an energy vampire or stop the receiving, making you into a person permanently drained. In these circumstances the couple fails as the blockage cuts off the pairing and the lack of energy sharing will destroy the health of the relationship usually making it very unhappy or ending in failure and divorce. People who have many relationships all of which fail, – serially monogamous – are usually people who have these types of energy blockage problems which Energy Enhancement, with its Elimination of Energy Blockages in Level 2 can heal as part of its Mastery of Relationships program taught in Level 4.

Energy Blockages stopping the flow of energy on energy connections are usually formed through pain, abuse or loss. Pain caused by that which should not happen changes, perverts the natural energy of a human being into a dense dark energy which stops the flow of natural energy through it, indeed it forms a major part in the formation of energy blockages. We call it Negative Karmic Mass or NKM. NKM can be grounded into the center of the earth where it can be burnt and purified back into its natural state.

ENERGY CONNECTIONS BETWEEN PEOPLE, BETWEEN THEIR CHAKRAS AND IMPLANT ENERGY BLOCKAGES


There is an evil class of Energy Blockage which can be created by another human being called an Implant Energy Blockage.

There are Ancient White Spiritual Sciences were passed on generation to generation by word of mouth using chanting techniques which pre – date even Raja Yoga, written down after thousands of years as an oral tradition as the Yoga Sutras of Patanjali which itself contains the Science of Samadhi and Illumination, Enlightenment.

There are Ancient Black Spiritual Sciences also pre – dating even our written history.

As Henry Ford said, "History is Bunk!"

As Stalin said, "It is the victors who write the History Books"

These Ancient Black Spiritual Sciences - The Dark Side - come from before the first written history from before the 6000 years old Babylonian civilization stretching back more than 40,000 years to the time of the Cave Paintings, Toltec Sorcerers and the Dream Time Shamen Aborigines of Australia.


CONTROL IMPLANT BLOCKAGES

This science which stretches back more than 40,000 years through individuals and Secret Societies gives the methodology of creating Implant Energy Blockages which if implanted in previous lifetimes will remain with you to the present day until removed by Energy Enhancement Techniques like the "Seven Step Process" of Energy Enhancement Level 2, thus setting the stage for societal control over thousands of years. As Implant Blockages form part of the mind, so by using them we have a form of almost perfect, "Mind Control"

Implant Energy Blockages can be programmed to control the minds of the people in whom they are implanted in many different ways and intensities of control. The higher intensities of control being reserved for the more intelligent and even more for the intelligent people publicly controlling society, the original controllers and their families remaining anonymous.

The methods of Control by different types of Energy Blockage involve control over the emotions and the will thus making intellect impotent. Thus making them unaware that they are being vampirised, lifetime after lifetime, over thousands of years.

Only those people, one in a million, if that, who are ready after many lifetimes of experience and energy body growth, are able to break the bonds of their Implant Blockages can choose a Spiritual Path which works.

The only reply to the sound of one hand clapping and the Hossu striking, and this is not intellectual, is to have sufficient evolutionary forgiveness to turn the other cheek.

The Evolution of people is towards goodness. But some people are not sufficiently good for them to be able to take a genuine path. People are made up of a Council of Implant Dark Angels and White Angels and they are always voting.

Really, there is no reason to answer and give all of the above spoon feeding.

The essential thing I can tell you is that people are not stupid.

In alignment with Sosan, the Third Zen Patriarch I can say with full knowledge, "They Know!"

And if they say they do not know it is because their dark energy implant blockages are too great for them at this time.

That in this lifetime they themselves are allowing the Energy Blockages to win because they themselves are complicit with them and the dark Forces which control them..

Their Blockages have already prompted them to make their decision. They have already made their decision - Like Neo - and by complaining about anything - They are not taking the cookie from the Oracle this time.

Remember, "One Complaint and Heaven and Earth are set Infinitely apart" - Sosan - From "Hsin Hsin Ming: The Book of Nothing" - The Enlightened Mind of Sosan, which can be found by anyone in touch with their Soul, On this energyenhancement.org site..

The above is another Open Secret.

There are many paths and the most popular are those which can not work. And the people know this. And that is why, prompted by their Implant Blockages, they choose these paths.

Christianity, Buddhism, Zen, Sufism - all the current religions as they currently are, are popular because they can not work other than as a foundation for the people who choose them.

But for those who seek the true path, the path which works, the path which will lead them to Enlightenment, Illumination, Integration, Atman, - They know that only The One who has successfully walked the path can really bring them to that which they seek.

People are searching all over the planet for a Genuine Master, but me, I have been searching all my life for a Genuine Student.


And it is in their choice of Master that the Evolutionary Heart of the Student is known…


FROM DON MINIHANES COURSE REPORT - LAST WEEK OF ENERGY ENHANCEMENT REIKI MASTERY OPTION
"I am now in the last week of the course and I feel like a totally different person. I have regained myself and have been given from nothing having no psychic vision at all at the start of the energy enhancement course, a clarity of psychic vision that is breathtaking."
"As we practiced on each other we came very quickly to realise this. I could literally feel the energy moving inside each chakra as the other person worked within me from several meters away and when I worked on the other person I could see me projecting energy to them and could see where the blockages were within their chakras.
I could force the energy from my centres into their centres and clean their centre bringing the energy full circle back to me. You could tell the state of their chakras by the amount of energy returning to your own centre and this was achieved by mind power only.
Before I came here Satchi said he would teach me to do it in this way and I was sceptical about this claim. I could never envision me having psychic vision, but I have now, I can now do astonishingly powerful Reiki sessions on people without going any where near them and distance healing over any distance is a piece of cake, incredible stuff."
"I am totally de-stressed and have expanded in every way. I feel stronger and fitter and much more mentally agile than I have ever felt in my life. The fog and confusion of life has gone and I feel that I have just received the inside information on everything. I am ready for anything and am wide awake. I am full of the most incredible energy imaginable and have Energy Enhancement Reiki that is so powerful it staggers me. I know a thing or two about Reiki and had a very strong Reiki connection before I got here, now I have a connection that is beyond description and I have yet to undergo the second initiation this week and then the masters. I have opted to take this as an extra and for anyone who is interested, I believe this is beyond anything you will ever experienced anywhere."
I am now equipped with life tools and healing tools that one only dreams of and there is nothing out there in the world that will ever faze me again. I am absolutely delighted that I decided to come here, because this experience has changed me, for the good of me and for all those that I will touch when I leave here. I am so excited and can't wait to start exploring my new found talents"
MORE ON ENERGY ENHANCEMENT REIKI