SERVING YOU SINCE 1991 - ENQUIRIES AND BOOKINGS EMAIL sol@energyenhancement.org
CONSCIOUS SUFFERING OF GURDJIEFF AND TAPAS OF PATANJALI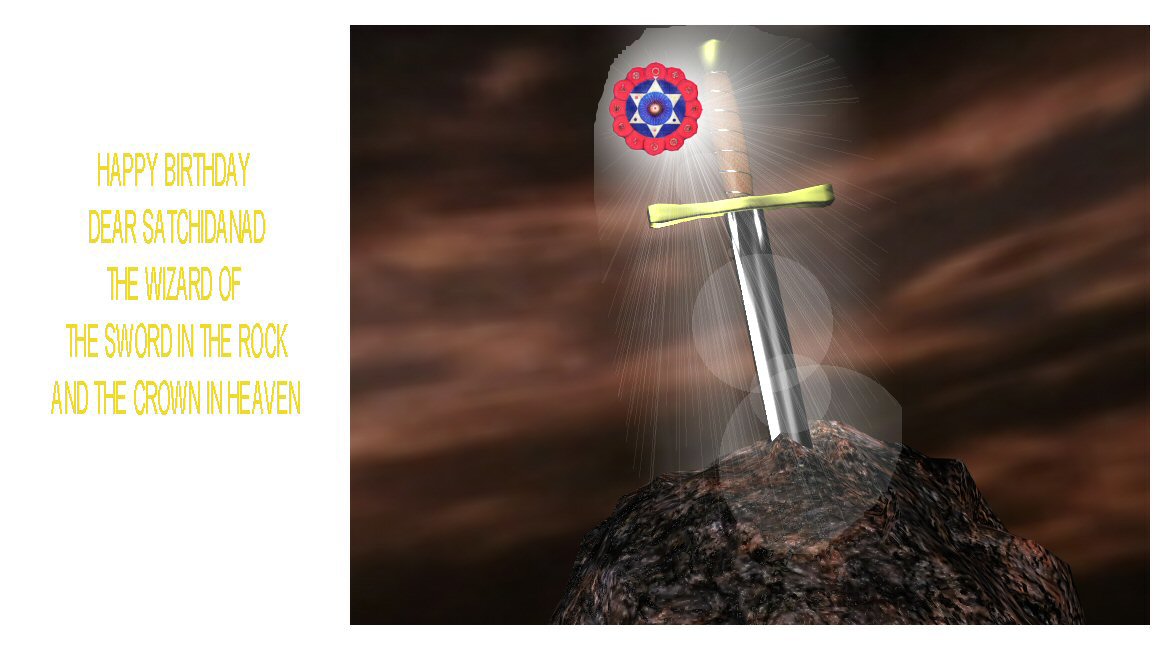 ---
---
We talk about the
sufi meditation tradition
but we also have a few other web pages, the
Sufi Meditation master
and
Sufis People are Sleeping
or
Are You Angry, Mr Sufi?
explained by Osho. Or perhaps you like
Zen Meditation Stories
or
Zen and the Stars
or
Stories of the Tao by Ko Hsuan
and other
Taoist Meditations
. Or
The Yoga Sutras of Patanjali One
or
The Yoga Sutras of Patanjali Two
or
Tantra and Tantric Meditations
or even the
Meditations of the Peace of the Guida Spiritual
GURDJIEFF AND BLOCKAGES - CLICK HERE
GURDJIEFF'S SYSTEM OF HUMAN DEVELOPMENT: "THE WORK"
THE OBJECTIVE ART OF GURDJIEFF AND KUNDALINI ENERGY
Reciprocal Maintenance Meditation, Buffers or Energy Blockages, Mechanical people, Sub – Personalities and the Soul Personality or Essence, through the work of Gurdjieff Part 1 of 2

Reciprocal Maintenance Meditation, the Solution to the Problem of War, Increase of Life leading to Immortality through the work of Gurdjieff Part 2 of 2
Tapas IS the Conscious Suffering of Gurdjieff
Gurdjieff say about Meditation, Orage, Egoism and the Enhancement of Energy
What did Gurdjieff say about Meditation, Orage, Egoism and the Enhancement of Energy? Pt 3 of 3 "The force and degree of a man's inner benevolence evokes in others a proportionate degree of...
What did Gurdjieff say about Meditation, Ouspensky, Egoism and the Enhancement of Energy


What did Gurdjieff say about Meditation, Ouspensky , Egoism and the Enhancement of Energy? Pt 2 of 3 "The force and degree of a man's inner benevolence evokes in others a proportionate degree...
What Did Gurdjieff Say about Meditation, Frank Lloyd Wright, Ego + Enhancement of Energy


What Did Gurdjieff Say about Meditation, Frank Lloyd Wright, Ego + Enhancement of Energy? Pt1 of 3 "The force and degree of a man's inner benevolence evokes in others a proportionate...
ENERGY ENHANCEMENT - THE CORE ENERGY TECHNIQUES
Speed up the Process of Enlightenment.
The Kundalini Kriyas - Expel Every Energy Blockage.
Ground Negative Energies. Heal Negative Emotions..
Transmute Traumatic Memories. The Mastery of Relationships.
The EE E-Book, Video Course, Home Study Course
Courses in India and Spain and Worldwide.
For Prices and Regular Emails Fill in the Form:-
Website
www.energyenhancement.org
Would You Like the Atmosphere of an Ashram....
With the Comforts and Climate of a Villa in the Argentine Summer, THIS WINTER?
Ill, Stuck, Blocked, Lost Your Way or Lacking in Energy?
Want to to Speed Up, Broaden or Deepen your Progress Using the Most Ancient, Advanced,
Time Tested and Effective Techniques From over 5000 years of Successful Spiritual Science?
If you want to Change Any of the Above with a Life Enhancing Experience of Energy Enhancement,
DO IT NOW!!! Join Satchidanand and Devi Dhyani in Spain.
Enquiries or Bookings, Email
sol@energyenhancement.org
----- Original Message -----
From:
Sent: Monday, February 02, 2004 12:26 PM
Subject: Course Enquiries

Dear Satchi and Devi,

My name's XXXX - I've already emailed you a few times regarding the
online course I am taking - and I'm writing to enquire about coming to train
with you to be a yoga and mediation teacher and reiki practitioner.

I have been meditating and doing yoga for two years now, not intensively,
but regularly, though my discipline is not what I would like it to be. I am
currently in my final year at A University in England, and thinking
about what I would like to do for my future. I have read all the material on
your website and the first month of the online course and am very interested
in the fusion of all the different scientific techniques from different
religious and spiritual schools, the lack of dogma and ritual involved, and
the reported efficacy of the techniques from testimonials. It almost seems
too good to be true!
You know we answer each question intuitively. If these questions had been written by another person then the answers would have been completely different. This is the meaning of Zen Dokusan where the Master gives the students individual time alone to ask their questions.
Yes, you could think that, but our testimonials do point out that it is true. Energy Enhancement does Speed Up the meditative process on the path of Enlightenment. It also ameliorates the heavy processes of most of the other meditative paths. There is no need to go through the emotional states which the other paths bring out in their students from within - like fear, anger, depression, heavy memories of the past. We teach how to ground all these symptoms and energies very quickly.
Positive emotions like meta, compassion and love also willpower, sticktoitness and the ability to DO!! we encourage.


My plans after I leave University are to take a TEFL (Teach English as a
Foreign Language) course, and then get some money together in order to come
and train with you in Yoga, Reiki, and Energy Enhancement meditation. My
rough plan is to try and find a job teaching in Girona for a few days a week
so I can come and train with you in my free days. Before doing this I would
take the five week course, learning all three levels and yoga teacher
training, and then hopefully be able to stay in Spain while I teach English
and train how to become a teacher.

I have been meditating with the Buddhist meditation society for at
University for two and a half years now, and we take regular day and weekend
retreats. I have had some wonderful experiences. We meditate using the
mindfulness of breathing and metta bhavana practices, but I have always felt
that these practices alone are insufficient for effective evolution.
I then attended a ten day silent retreat of Vipassana meditation as taught by
S.N.Goenka. On the seventh day I experienced what I think was an enormous
release of fear. My entire system was shaking with fear and I developed
strange sensations that would not go away. I left the retreat feeling
broken. I did not feel I understood what I went through, and the experience
of such unbelievable feelings of fear shook me to my foundations. It urged
me to continue to seek our answers. I lost faith in mediation for a while
and felt very depressed.
The retreat was last September, and only in the last few months
have I been feeling as if I am building up strength again. I
understand that I was meditating effectively to have unearthed such
blockages, but I do not feel that the techniques equipped me to ground them
effectively - we were simply told to remain equanimous. The extent of the
fear I felt throughout my body made it very difficult to remain equanimous!
This coupled with the fact that it was a silent retreat, which including no
gestures, physical or eye contact, meant that I felt I had not the full
soothing effect of the sangha. In retrospect I think this total isolation on
a course of learning was inappropriate to my needs, though I understand the
value that silence can have on more experienced meditators who are familiar
with the techniques. And so I think I spent a long time examining a big
turd, which was quite unpleasant. So my search continued and led me to your
website.
Fear is the blockage of the Base Chakra. Don Juan also put Carlos Castenada through the fear mill. It also seems that it released more than a fear blockage in that you had strange sensations which would not go away and felt depressed. These symptoms are explained and we teach you how to ground them and get rid of them in Energy Enhancement Meditation Level 2.
If you do not know the advanced techniques of Energy Enhancement Level 2 it is probable that you will have these experiences with the "Stealer on the Doorstep". They are common to every religious tradition. Every human being has these Fear Blockages and it is these and other more potent blockages which prevent the conscious efficient functioning of every person on this planet.
Yet Energy Enhancement acts at a level beneath the Emotional, at the Energetic, and thus there is no need to pass through these Depressive and Fear states. We simply ground the energy to remove the Fear Blockages, depressions, entities and move on.
Energy Enhancement Speeds up the Meditative Process and Harmonises the Emotions without passing through the original emotion as it works at the level of Energy!! leading to a state of true efficiency, caring, Opening of the Heart and Initiation leading to Enlightenment.

I feel that coming across your techniques is part of my life path. All my
life I feel as if I have something to do for the human race. I write poetry
and act, and my journey in these disciplines has led me to investigate the
mystical elements of life. I feel firmly that art and spiritual evolution
are intertwined, and have plans for a creative writing community website
that will be international (translated into many languages), with everyone
participating in an ongoing artistic process of creating a microcosmic
poetic world.
I will spare you the details, but the site, through contributions and a
voting system, will produce fliers containing locally created poetry
and prose to be distributed in public places, bringing art
back into the hands of people.
It will be political, spiritual and artistic in its content and its
scope for reaching people with information and
allowing them to participate in creation will be enormous, with each local
area having its own site which links up to the whole world through
counties/regions and countries. The site is already planned, with a team put
together who have begun to build it, and I am at the moment in the process
of getting funding in order to complete it. It should be ready at some point this year.

Relating this back to energy enhancement, I believe great artists in the
past have used spiritual techniques in order to perfect their art. You
mention Goethe's use of Rosicrucian techniques on your site, and I
personally believe that Shakespeare also used techniques to advance himself
spiritually and enable him to produce such masterpieces.
Yes, Shakespeare and Goethe were informed by the Spirit.
For some strange reason they felt it necessary to hide their teaching in allegory.
You only have to read Henry the fifth part 1. to understand that you need to put away the seven deadly sins like gluttony (Falstaff) and get the other parts of your personality under control (Hotspur) in order to become King or Enlightened. The whole play is a teaching on the process of Enlightenment.
I would like to spread the word about Energy Enhancement via this website, should my experience of the techniques show it to be a beneficial system, which I have great faith in it being.

So, what I would like to know is the following:

How much is a five week course learning all three levels, reiki and yoga
teacher training?
Please note that the Sufi Method of the path of blame is simply to get rid of Students who could not possibly succeed on any course of Enlightenment. In a way, by getting upset with the teacher or the process or the prices, they simply exclude themselves and go looking elsewhere. They forget to ask for mercy. They go all over the world searching for a perfect master and eliminating everyone they meet as "not enlightened".
Me, I am still waiting for the perfect student.
I will send you the standard letter on prices underneath this. They change from time to time and we make some allowances for students and people in need.

How long would it take to become a teacher of energy enhancement and yoga?
It takes 4 or five weeks training to receive the teachings on Energy Enhancement and Yoga and then another year of practise before we allow you to take the Energy Enhancement Teacher Training.
As for yoga teacher training, we require a good heart from our students in that they must want to help their students.
Girona needs a good Yoga Teacher and there are many wonderful students there.
It is not possible to become a yoga teacher in a few weeks yet, we allow our Student Yoga Teachers to teach in order to gain experience. In a way, this is the only way to learn to become a Yoga Teacher. You must be humble enough to know that it is not possible to be a real Yoga Teacher until you are Enlightened.
The willingness to help your students, another opening of the heart, can become a real force in your Enlightenment, and the energies you have to deal with will also be another help on the path of Evolution. As you ground all their negative energies using Energy Enhancement Techniques.
This is why we call it Energy Enhancement Yoga. Not because the Yoga is any different, but because the teacher is different. An Energy Enhancement Yoga Teacher uses Energy Enhancement techniques to deal with the Energies given out by the relaxing students. Thus they are more effective Yoga teachers.
Gurdjieff said, "First Mastic, Then Mystic!!" as you digest all negative energies from your students and from yourself, as you absorb the Students pain you will understand the meaning of the word Tapas, from the Yoga Sutras of Patanjali. Tapas is sometimes translated as austerities but really it means the absorbance of pain, yet in Energy Enhancement we do this not at the pain level, but at the level of energy underlying this.
The meaning of Tapas is also the Conscious Suffering of Gurdjieff. As you transmute these negative negative energies not only from yourself but from many more people into pure positive spiritual energy you will create that much more fuel for your enlightenment.
Indeed the whole of life is energy.
You are perfect but evolution demands that you improve.
You cannot stay still and one one level.
You have a choice as to whether you go up, or down.
And the way that you evolve is to lose all your negative energy blockages so you can access more Energy, Access more of your abilities,- your telepathy, your psychic vision, increased communication and creativity.. Total Spiritual Freedom!!
And tapas is burning out all your Negative Energy Blockages by being in the light, by passing through increase in energies transmitted through different astrological conjunctions.
The increase in energy casts out all the blockages to be externalised in your life as pain... UNLESS YOU KNOW THE TECHNIQUES OF ENERGY ENHANCEMENT!! which can ground all negative energies before they become externalised.
The techniques of Energy Enhancement can stop the Externalisation of Negative Energy Blockages through Transmutation.
And when I am talking about the Externalisation of Energy Blockages I am talking about real heavy stuff, disappointment, emotion, action, war!!

Is it possible to do a few days a week and weekends if I was also working?
How much would it be?
It would be more effective for us if you came along at the times when we teach. If everyone gets taught at the same time we can maintain our prices, yet we would be very pleased to see you at any time after that.

Is it possible to pay in instalments?
This we need to discuss individually as this involves the matter of trust and the ability to make a promise. But first you must answer the question, is it possible for example for you to pay your credit company by instalments and pay us in cash? They have better methods to assess to creditworthyness of the person.

Would it be possible to get a discount if, the creative website being
completed, I gave SOL permanent free advertising? I realise this would be
easier to answer if you could actually see the website and get a clearer
idea of what it is about, but I thought I would ask now anyway.
The true student is always lucky and is helped. How much will you be able to afford is a question best answered later when you will know that and when you can come.
At present the website idea is in the realms of "Project" and "Projected Traffic". We do need traffic but expect that everyone who does understand our aims would want to support them in any way they could. It is part of the opening of the Heart. That way we see the spiritual state of our students. No Spiritual Work is simply a business where you give 50% and expect 50% back.
As you strive for Enlightenment you must understand the necessity for giving 100% and expecting nothing back in return. You must understand the Universal Law of the return of Generosity.
Also, you must understand that the work you are doing is spiritual. It will require great willpower to keep on going to maintain this site and this energy and to gain traffic, people to view it and interest and publicity, otherwise the site and your spirit, your spiritual work, will die.


I will be graduating from University at the end of this year in a lot of
debt. Money will be a great challenge for me on my path, but I am determined
to make it!
It is indeed a matter of life and death!!
It is always strange to me that when we go to University we borrow and pay back vast quantities of money because the worldly person values such training. Yet we at Energy Enhancement Meditation are providing training which is that important that it is a matter of life and death. How much is such a training worth?
Connection with the Soul is willpower and the meaning of the word necessity, indeed this is life or death. In this way we can test the students capacity for training as his or her understanding and action on that point. Indeed, this is their level of Evolution.
In fact the student must begin to understand that his training is more important than that.


Thank you!

Love and light,

PS. Here's one of my poems!

Just me

And I touched you
and had an answer, you were warmer
than a dream, you were real.
Warmth of you soaked up into my day,
numbers, letters rearranged into a new order,
a new language to decipher.
Love was trapped in our heads, between us
uncertainty funnelling into silence;
we hoped to read the mind of God.
We sat by the sea and watched the waves play,
the sand swirled in the green, rubbish tossed below the pier.
Where are we? We were in your garden,
We were not meant to be there. He was away.
Love weighed us both towards each other,
a new gravity more important and affecting
than the old familiar reason.
Your head was heavy and timeless,
your eyes flickered like candles
in a temple, drawing me into their perfect season.
I wandered through the evening winters
The autumn dawns and the summer afternoons,
strolled into the sunset in the sweet decline of spring,
and there were no cities, no rumours.
There were barns full of hay where I slept,
and in the morning would awake in a temple,
around me a thousand candles burning in the dim,
and out of those thousand glimmering lights converged
a single flame, and out of it came you.
We wandered out into night-cooled gardens,
We named stars and planets and constellations,
We slept, we drank from the stream,
we took fruit from the tree, we were lovers together,
or was it just me?
I love the impression and feeling in your poetry.....
One went to the door of the Beloved and knocked.
A voice said, "Who is there?"
He answered, "It is Me."
The voice said, "There is no room for thee and Me!!"
The door was shut.
After a year of meditation and tapas he returned and knocked.
A voice from within asked, "Who is there?"
The man said, "It is Thee!!"
The door was opened to him.
By Jalaluddin Rumi one of the Greatest Sufi Masters and called the Persian Shakespeare.
Or as Agent Smith from the Matrix says, "Me, me, me, me, me, me, me!!"
To the sinful and vicious I appear to be evil. But
to the good, beneficient am I.
By Mirza Khan, Ansari, Sufi.
Dear Satchi,

Sorry it's taken me so long to reply, I've had to do a lot of thinking since receiving your email with the course prices - about money and spirituality.
"Nothing is bad or good, but only thinking makes it so" William Shakespeare
Spirituality is not for thinking but for doing. As we do, so we reduce our egos and the ego is fighting all the way.
So you say you will come to Girona and see us every day and everything will be alright. And yes, we are effective and the ego will be reduced and then the ego will fight back and say, "What am I doing here? I should leave this place."
Just as your mind has been changed by my little email I sent to you.
And the ego is much more effective at talking to you than I could ever be.
You see the problem?
I cannot afford even a one week course, let alone a four week course! I will be coming our of university about £10,000 in debt, and currently I have no clear idea what I'm going to do in order to earn money, so I hope you understand why this will be so hard for me. You were kind enough to ask me how much I can afford, so I will tell you. The most I would be able to afford is £500 (728.938EUR) for a one week course in Spain, but I don't know when I will be able to do this; it will be after September.
I am still going to continue with the online course. I am aware that what I can afford is way below what you ask, but I cannot even think of spending even half of what you ask in my current financial situation. In Carla's letter she mentioned that she worked for a few weeks so she could give you something. I am sure that she did not raise the full course price in two weeks. How much would you be willing to accept for a four week course?
You want to come after September. Lets talk about it then. Probably we will move on in October to India or Argentina but we will return the next year. We do not know for certain.

I am feeling a bit 'poor me' at the moment. I've just read your email about the dhammapada, and you asked whether it is a bit too strong for householders. Well, I am not even a householder. After reading all this I know I am a fool, and feel the path is very hard! And I know I have been foolish, and feel that my folly is catching up with me now; my drug-taking and bad company that I kept. So I feel as if I have an enormous mountain to climb, and it seems a bit onerous, and part of me is saying 'Oh, the journey is so long and hard, how can I make it?' And then another part of me replies 'Look at the path beneath your feet now and tread it wisely.' But feeling blocked as I do now, it seems hard to endure.
Remember Sam, talking to Frodo in the Two Towers. "Like in the old stories when they all had the chance of turning back but they didn't, otherwise we would not have heard about them. And why should we keep on, Sam.... "Because there's some good in the world, Mr Frodo, AND ITS WORTH FIGHTING FOR!!"
AND THIS IS THE BODHISATTVA VOW!!
People who decide not to practise the path when they are young are too old and lacking in energy to complete the path of enlightenment when they become financially viable and they know this yet they can provide scholarships for the young sprogs.
The young sprog needs to accept this largesse and try to remain sweet and on good terms with his teachers against the advice of his ego.
As we struggle against the darkness within and without, then always the path seems hard, yet only the thinking of the ego makes it so!! Remember, that ego which is within does not want to change, yet as your soul contact increases, so it becomes dominant. Eventually the ego is defeated.
Until then we need the LAW. WE NEED TO PROMISE.
DESIRES ARE ENDLESS, LET US VOW TO END THEM ALL!! (Buddhist Vow!!)
WE RENOUNCE ALL EVIL.
WE PROMISE TO BE GOOD AND DO GOOD.
WE PROMISE TO REMAIN IN THE LIGHT
We do not stop, we just keep coming on, no matter what happens - practising our meditation practises. And we try not to think too much.
AND ITS TWO STEPS FORWARDS AND ONE STEP BACK.
And all the talk about how life is easy for the fool and hard for the renunciate.
The fool always represents the Soul and the renunciate is trying to understand his selfish desires and how necessary it is to transmute these selfish desires into a desire to help everyone.
And how one should not wish for recognition, family, wealth, or power. All this makes me feel sad, because I am attached. I have a beautiful girlfriend who I wish to make a life with, I wish to create something beautiful and be recognised for it,
To my mind all these things are good. Like to the Enlightened a knife is good. You can use it to make a beautiful healthy tasty meal, or to perform surgery which can save a life. Yet the ego because of its security fears prefers defence, which as everyone really knows, is the art of war. The ego will use the knife for defense to kill off the necessary changes.
but I am lazy. I've made a mediation room but I don't get up in the mornings to use it! I have spiritual books on my shelf that I haven't read! I am lazy. And so when I think of spending so much on a course, when I already have techniques that have been taught to me which I do not use, makes me think that I should endeavor to work hard and earn first, and fulfill promises to myself about daily practice before I can come and see you. Because maybe, if I came to see you now, without working hard for myself, then I would not benefit so much. Does the spiritual life have to be so hard and lonely? Ah, Satchi!
This is true, if you came unprepared you would not gain so much. You do need to meditate a little every day!! Everything you do now will further open the door whereby the light can shine in. Yet by coming to see us also you will gain a lot, perhaps even more. Both are necessary. The ego is always "Parsimonious with the truth" which is tantamount to lying. We need the truth, the whole truth, and nothing but the truth!!!
As for hard and lonely and sad, remember Shakespeare above. Only thinking makes it so, and the Ego as with the knife controls your thinking mind. The only emotions which are not negative are Love, willpower and the ability to do!!! And add in ecstatic and energetic to the hard the lonely and the sad. This is the truth!! The whole truth!! And nothing but the Truth!!!

You may publish the email I sent you. Thank you for the reply, and the story you told in response to my poem, it was clarifying. I am indeed caught up in myself and my ego, more than I would wish. I didn't want you to publish it at first because I felt protective of the lesson it taught me, protective of my art! But now I see the best thing is to share it with others. I would be very grateful for any further help and advice you could give me.
I was very hard on you. You poem is a beautiful hope and dream informed by the spirit, the soul.

signing off, with as much love and light as this poor me can muster,
Yes, the strategies need to be grounded too!!

Paul
Dear Satchi,

Thank you for the reply! It gave me energy!
Yes, my words will make everything better, and your ego snake will make everything worse again. Up and Down.

I have taken on what you have said about meditation practices and have been getting up early to practice, which I can already feel the benefit of. One of my favourite quotes comes from someone's grandma, which they had posted on their profile on the net - "When you wake up, get up!" So I am doing, and it's really a case of simply doing it, rather than listening to any internal debate as to when to do it and so on.

It is a very beautiful day here, and I've just had a delicious coffee from a very good italian bakery across the road from university. I am feeling calm and focussed.

Ah yes, I have to tell you before I forget, the illustrations for the asanas and mudras do not load in the Theos Bernard book - the photos of the positions load ok in the asanas section, but not in the illustrations section, which has more positions.

I have just thought about something you talked about in the email; what is the difference between good and bad, which are only made by thinking, as Shakespeare said, and good and evil, which seem to be perennial, with the good to be chosen over evil? Is one perception of good and bad false while another is accurate? Is one subjective, of the small mind, and one objective, the actual truth, which one can see from the soul's perspective? Does evil ever fully pass away? Is evil necessary for there to be good, so that there is a choice to make? Is it even worth thinking about good and evil like this, or should I instead concentrate on sweeping the porch and other worldly activities? I know Buddha eschewed those kinds of philosopical speculations, about infinity and so on. But this is the philosophy I have read about in the 'Conversations with God' books by Neale Donald Walsh, and I wondered what you thought about this, since the choice of good over evil needs to be discriminated so one can choose. And I wondered, if there is more than one path, does one who follows evil end up ultimately in the arms of God? Does the road of excess lead to the palace of wisdom?
The road of excess just shows us, gives us the experience that, excess is not good. It leads us on a downward path.
Evil, black magic, exists through those people and angels who have cut themselves off from God through blockages consciously placed in ritual above the crown chakra, and must therefore act as vampires on the rest of humanity. These schools act as training grounds for psychic powers yet the Princes of Darkness are so competitive that they fight a lot between themselves, There can only be one!! and thus the De-Feeted become candidates for becoming White Magicians in Future lifetimes.
In the end we are being shown that although we have been given free choice, there can only be one choice which is valid. The right choice. The choice which aligns us with the will of the Universe.

*

I've just been reading some Rumi poems. They are deeper to me than flowers, but they are flowers and "the force that through the green fuse drives the flower". Slow, powerful root! I feel the heady shadow of his ecstasy! And this poem has answered the above questioning.

158
Out beyond ideas of wrongdoing and rightdoing,
there is a field. I'll meet you there.
When the soul lies down in that grass,
the world is too full to talk about.
Ideas, language, even the phrase each other
doesn't make any sense.
674
You don't have "bad" days and "good" days.
You don't sometimes feel brilliant and sometimes dumb.
There's no studying, no scholarly thinking
having to do with love,
but there is a great deal of puffing, and secret touching,
and nights you can't remember at all.
64
When I die, lay out the corpse.
You may want to kiss my lips,
just beginning to decay.
Don't be frightened
if I open my eyes.
802
They say that Paradise will be perfect
with lots of clear white wine
and all the beautiful women.
We hold on to times like this then,
since this is how it's going to be.
1319
We have a huge barrel of wine, but no cups.
That's fine with us. Every morning
we glow and in the evening we glow again.
They say there's no future for us.
They're right.
Which is fine with us.
1794
At night we fall into each other with such grace.
When it's light, you throw me back
like you do your hair.
Your eyes now drink with God,
mine with looking at you,
one drunkard takes care of another.

*

Wow!

To turn to the subject of coming to see you, would you accept xxxx for the five week course that you offer, if I take it in Spain when you return there in May next year? A close friend of the family died recently and left me xxxx in his will, and I can think of no better cause to put this gift towards than using it to come and train with you. I was just going to pay my debt off with it, but now I will work to pay it off, and I can save the extra xxxx myself.
I suggest you buy the Energy Enhancement Video Course.
If you were to buy the Energy Enhancement Video course you would receive Energy Enhancement Initiations 1-4 and chants in 6 CDs in high quality mpeg4 viewable on your computer as taught by me and Devi Dhyani.


Coming to see you next year will give me the chance to continue preparing myself through the online course, get a job, pay off some of my more pressing debts and save money for coming to see you. I have a bank debt of about xxxx to pay off as soon as I leave university, then there is the student loan, though that can be paid off gradually. It will also give me the chance to ground myself after graduating, get a job and complete the website project I told you about, so I can offer you advertising space on that as well as payment, should you wish to take it up once you have seen the site.
Good thoughts and intentions. Come back on this next year.
Love and Light,
Satchidanand


Thank you Satchi!

love and light,

Paul

Paul, because of the results from the Video Course came on the Energy Enhancement Course immediately!! You can see some of the results of his course in the testimonials page.
Love and Light,
Satchidanand

ENERGY ENHANCEMENT
THE CORE ENERGY TECHNIQUES !!
CLICK BELOW TO GO TO
Take your time, this site has much new wonderful information.
GURDJIEFF AND BLOCKAGES - CLICK HERE
GURDJIEFF'S SYSTEM OF HUMAN DEVELOPMENT: "THE WORK"
THE OBJECTIVE ART OF GURDJIEFF AND KUNDALINI ENERGY
Reciprocal Maintenance Meditation, Buffers or Energy Blockages, Mechanical people, Sub – Personalities and the Soul Personality or Essence, through the work of Gurdjieff Part 1 of 2

Reciprocal Maintenance Meditation, the Solution to the Problem of War, Increase of Life leading to Immortality through the work of Gurdjieff Part 2 of 2
Tapas IS the Conscious Suffering of Gurdjieff
Gurdjieff say about Meditation, Orage, Egoism and the Enhancement of Energy
What did Gurdjieff say about Meditation, Orage, Egoism and the Enhancement of Energy? Pt 3 of 3 "The force and degree of a man's inner benevolence evokes in others a proportionate degree of...
What did Gurdjieff say about Meditation, Ouspensky, Egoism and the Enhancement of Energy


What did Gurdjieff say about Meditation, Ouspensky , Egoism and the Enhancement of Energy? Pt 2 of 3 "The force and degree of a man's inner benevolence evokes in others a proportionate degree...
What Did Gurdjieff Say about Meditation, Frank Lloyd Wright, Ego + Enhancement of Energy


What Did Gurdjieff Say about Meditation, Frank Lloyd Wright, Ego + Enhancement of Energy? Pt1 of 3 "The force and degree of a man's inner benevolence evokes in others a proportionate...
Bookmark this page - add it to your Favourites Now!!
ENERGY ENHANCEMENT
THE CORE ENERGY TECHNIQUES !!