MIND IS A DISEASE WHOSE CURE IS ENLIGHTENMENT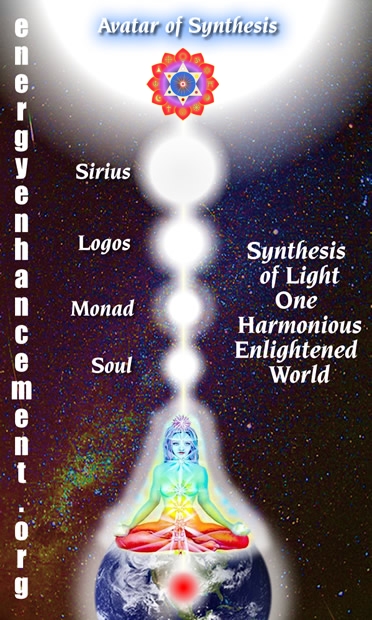 The human mind is filled with wandering thoughts and desires like a mad monkey it leaps from tree to branch and distracts the mind from the higher energies from chakras above the head.
Yet, this is not mind.
Mind is merely a container.
And what the mind contains is madness. The mind contains thoughtforms, programs and sub-personalities which have been created by the person and also absorbed from the surroundings.
These blockage thoughtform sub-personalities are fixed, obsessed, filled with desire which become stale and poisonous. They Kill!! - Only the Empty mind can truly Live, Have Life, because it is free from the fixedness and stuck Polarity caused by the Blockages.
These mind created thoughtforms are the ones which cause the endless Chitta Chatter (Chitta is Sanskrit meaning, Mind) and distraction from Purpose.
These thoughtform Energy blockages cause all the negative emotions of Anger, Fear, Sadness, Despair, Depression, and Manicism.
These thoughtform Energy blockages create and maintain energy connections to other people which drain energy and strength from the lower chakras.
So, when we say mind is the disease, we mean that the full and sick desire filled mind is the disease.
An empty mind is a perceptive instrument and meditation is a fast for the mind because it drives out all the blockages and creates enlightenment.
The purpose of the empty mind faculty is to contain the psychic powers of perception and to listen to the energies of the higher chakras above the head which work at a higher and faster frequency, To listen to the quantum shift in energy from the chakras above the head.
The chakras above the head eventually at their highest point connect with Atman, God, Allah, Nirvana - any of the 10,000 names of the one Highest Energy.
Even Buddha when asked about God said Nirvana - Nothing - Emptiness. When you create an empty mind then automatically you get in touch with the Mind of God!!
This is why the Zen Masters say the Zen Joke, " I know Nothing!" Which really means, "I know God!"
Only an empty mind can contact the energies of God!
And, when all the blockages are removed, then you can become a candidate for Enlightenment!
And Energy Enhancement Techniques through many ancient and effective techniques like the Kundalini Kriyas and the Supra Galactic Orbit of Chinese Alchemical Taoism and the Emerald Tablet of Hermes Trismegistus, VITRIOL, The Seven Step Process for the removal of all blockages, The Karma Clearing Process, can Speed up the Process of Enlightenment.
Here is a talk from Osho in which he talks about Mind the Disease.
Thanks to Osho so that I do not have to make the same effort, even though he needs to be corrected from time to time!
MIND IS A DISEASE. This is a basic truth the East has discovered. The West says mind can become ill, can be healthy. Western psychology depends on this: the mind can be healthy or ill. But the East says mind as such is the disease, it cannot be healthy. No psychiatry will help; at the most you can make it normally ill.

So there are two types of illness with mind: normally ill -- that means you have the same illness as others around you; or abnormally ill -- that means you are something unique. Your disease is not ordinary -- exceptional. Your disease is individual, not of the crowd; that's the only difference. Normally ill or abnormally ill, but mind cannot be healthy. Why?

The East says the very nature of mind is such that it will remain unhealthy. The word 'health' is beautiful. It comes from the same root as the word 'whole'. Health, healing, whole, holy -- they all come from the same root.

The mind cannot be healthy because it can never be whole. Mind is always divided; division is its base. If it cannot be whole, how can it be healthy? And if it cannot be healthy, how can it be holy? All minds are profane. There is nothing like a holy mind. A holy man lives without the mind because he lives without division.

Mind is the disease. And what is the name of that disease? Aristotle is the name, or if you really want to make it look like a disease then you can coin a word: ARISTOTLITIS. Then it looks exactly like a disease. Why is Aristotle the disease? Because Aristotle says, "Either this or that. Choose!" And choice is the function of the mind; mind cannot be choiceless.

Choose and you are in the trap, because whenever you choose you have chosen something against something else. If you are for something, you must be against something; you cannot be only for, you cannot be only against. When the 'for' enters, the 'against' follows as a shadow. When the 'against' is there, the 'for' must be there -- hidden or not hidden.

When you choose, you divide. Then you say, "This is good, that is wrong." And life is a unity. Existence remains undivided, existence remains in a deep unison. It is oneness. If you say, "This is beautiful and that is ugly," mind has entered, because life is both together. And the beautiful becomes ugly, and the ugly goes on becoming beautiful. There is no boundary; no watertight compartments are there. Life goes on flowing from this to that.

Mind has fixed compartments. Fixedness is the nature of mind and fluidity is the nature of life. That's why mind is obsession; it is always fixed, it has a solidness about it. And life is not solid; it is fluid, flexible, goes on moving to the opposite.

Something is alive this moment, next moment is dead. Someone was young this moment, next moment he has become old. The eyes were so beautiful, now they are no more there -- just ruins. The face was so roselike, now nothing is there -- not even a ghost of the past. Beautiful becomes ugly, life becomes death, and death goes on taking new birth.

What to do with life? You cannot choose. If you want to be WITH life, with the whole, you have to be choiceless.

Mind is a choice. Aristotle made it the base of his logic and philosophy. You cannot find a man more distant from Sosan than Aristotle, because Sosan says, "Neither this nor that -- don't choose." Sosan says, "Be choiceless." Sosan says, "Don't make distinctions!" The moment you make a distinction, the moment choice enters, you are already divided, fragmentary; you have become ill, you are not whole.

Remember, if you ask a Christian... who does not really belong to Jesus, who basically belongs to Aristotle. Christianity is more Aristotle-based than Christ-based. Jesus was more like Sosan. He says, "Don't judge. Judge ye not!" He says, "Don't make any choice. Don't say, 'This is good and that is bad!' That is not your concern. Let the whole decide. Don't you be a judge." But Christianity is not really Jesus-oriented. The founders of Christianity were more Aristotelian than Christian.

You cannot make a church out of Sosan or Jesus. How can you make a church if you remain choiceless? A church has to be for something and against something; it has to be for God and against the Devil. And in life God and the Devil are not two, they are one. The Devil is one face and God is another face of the same energy -- they are not two.

Sometimes he comes as a Devil and sometimes he comes as a God. And if you can go deep and look, you will find they are the same. Sometimes he comes as a thief and sometimes he comes as a virtuous man. Sometimes you will find him in respectable quarters and sometimes with those who are not respected but condemned. He MOVES, he is a movement. And no shore is too distant for him to reach, nobody is beyond him -- he moves in everybody.

Jesus makes no distinctions, but Christianity makes distinctions because a religion has to -- a religion has to become a morality. And once a religion becomes a morality it is no more a religion. Religion is the greatest daring possible. It takes the greatest courage to be choiceless, because the mind says, "Choose!" The mind says, "Say something! This is wrong, that is good. This is beautiful, this is ugly. I love this, I hate that." Mind says, "Choose!"

Mind has a temptation to divide. Once you divide, mind is at ease. If you don't divide, if you say, "I'm not going to to say anything. I'm not going to judge," mind feels as if it is on its deathbed.

Aristotle says A is A and cannot be not A -- the opposites cannot meet. Sosan says there are no opposites -- they are already meeting, they have always been meeting. This is one of the most fundamental truths to be realized, that the opposites are not opposites. It is you who say they are opposites, otherwise they are not opposites. Look existentially and you will feel they are the same energy.

You love a person...

One woman came to me and she said, "For ten years I have been married to a person and we never quarreled. And now suddenly, what happened? He has left me."

Now, she thinks that if they never quarreled it shows they were in deep love. This is foolish -- but this is Aristotelian; the woman is absolutely logical.

She said, "For ten years we have been married. We never quarreled, we were never angry at each other." She is saying, "We were in such deep love that we never fought about anything. There was not even a single moment of conflict. And now, what happened? Suddenly he has left me! Has he gone mad? Our love was so deep." She is wrong.

If love is deep then there is bound to be some quarrel. Sometimes you will fight. And the fight is not going to break the love, it enriches it. If love is there, it will be enriched by fighting; if love is not there, then you part, you separate. Ten years is a long time -- even twenty-four hours is too long to be constantly in one state of mind, because mind moves to the opposite.

You love a person; sometimes you feel angry. Really, you feel angry only because you love. Sometimes you hate! Sometimes you would like to sacrifice yourself for your lover, and sometimes you would like to kill the lover. And both are you.

If you never quarreled for ten years, it means there was no love at all. It means it was not a relationship. And you were so afraid that any anger, any conflict, any slight thing could break down the whole thing. You were so afraid you never quarreled. You never believed that the love could go deeper than the quarrel, that the quarrel would be momentary and after the quarrel you would fall into each other's arms more deeply. No, you never trusted that. That's why you managed not to fight. And this is not something to be surprised about, that the man has left. I said, "I am surprised that he remained with you for ten years. Why?"



One man came to me and he said, "Something has gone wrong with my son. I have known him for twenty years -- he was always obedient. Such a good boy you cannot find anywhere. He never disobeyed, he never went against me. And now suddenly he has become a hippie. Now suddenly he doesn't listen. He looks at me as if I am not his father at all. He looks at me as if I am a stranger. And for twenty years he was so obedient. What has happened to my son?"

Nothing has happened. This is what was to be expected, because if a son really loves his father he disobeys also. Whom else should he disobey? If a son really loves his father and trusts him, sometimes he goes away also -- because he knows the relationship is so deep that by disobeying it is not going to be broken. Rather, on the contrary, it will be enriched. The opposite enriches.

Really, the opposite is not opposite. It is just a rhythm, a rhythm of the same; you obey and then you disobey -- it is a rhythm. Otherwise, just going on obeying, obeying, everything becomes monotonous and dead. Monotony is the nature of death, because the opposite is not there.

Life is alive. The opposite is there, a rhythm is there. You move, you come back; you depart, you arrive; you disobey, then you obey also; you love and you hate. This is life, but not logic. Logic says if you love you cannot hate. If you love, how can you be angry? If you love in this way then you love in a monotonous way, the same pitch. But then you will become tense, then it is impossible to relax.

Logic believes in linear phenomena: in one line you move. Life believes in circles: the same line goes up, comes down, becomes a circle.

You must have seen the Chinese circle of YIN and YANG. That is how life is: opposites meeting. That circle of YIN and YANG is half white, half black. In the white there is a black spot, and in the black there is a white spot. The white is moving into the black, and the black is moving into the white -- it is a circle. The woman moving into the man, the man moving into the woman... this is life. And if you observe minutely, you will see it within you.

A man is not a man twenty-four hours a day, cannot be -- sometimes he is a woman. A woman is not a woman twenty-four hours a day -- sometimes she is a man also. They move to the opposite. When a woman is angry she is no more a woman; she becomes more aggressive than any man and she is more dangerous than any man, because her manhood is purer and never used. So whenever she uses it, it has a sharpness no man can compete with. It is just like soil which has not been used for many many years; then you throw the seeds -- and a bumper crop!

A woman sometimes becomes a man, but when she becomes then no man can compete. Then she is very dangerous; then it is better for the man to submit. And that's what all men do -- they become submissive, they surrender. Because immediately the man has to become the woman, otherwise there will be trouble. Two swords in one seat -- there will be trouble. If the woman has become the man, if she has changed the role, immediately the man becomes the woman. Now everything is reestablished. Again the circle is complete.

And whenever a man becomes submissive and surrenders, that surrender has a purity no woman can compete with -- because ordinarily he is never in that posture, in that game. Ordinarily he stands and fights. Ordinarily he is a will, not surrender. But whenever he surrenders it has an innocence that no woman can compete with. Look at a man in love -- he becomes just a small child.

But this is how LIFE moves. And if you understand it then you are not worried at all. Then you know: the lover has departed, he will come back; the beloved is angry she will love. Then you have patience. With Aristotle you cannot have any patience, because if a lover has departed, he has departed on a linear journey -- no coming back, it is not a circle. But in the East we believe in the circle; in the West they believe in the line.

The Western mind is linear, the Eastern mind is circular. So in the East a lover can wait. He knows that the woman who has left him now will come back. She is already on the way, she must be already repenting, she must have already repented, she must be coming; sooner or later she will knock at the door. Just wait... because the opposite is always there.

And whenever a woman comes back after anger, then love again is fresh. Now it is not repetition. The gap of anger destroyed the past. Now she is again a young girl, a virgin girl. Again she falls in love -- everything becomes fresh.

If you understand this, then you are not against anything. You know even anger is beautiful, even a quarrel here and there gives tone to life. And everything helps the richness. Then you accept, then deep in acceptance you are patient, then there is no impatience and no hurry. Then you can wait and pray and hope and dream.

Otherwise, if life is linear, as Aristotle thinks or -- as Western thinking has moved from Aristotle to Bertrand Russell -- as Bertrand Russell thinks, then life has much impatience. Nobody is going to come back; then you are always trembling, afraid, and then you become suppressive. Then you may stay with a woman for ten years or for ten lives, but that staying is with a stranger. You are controlling yourself, she is controlling herself, and there is no meeting. Life is not logic. Logic is just a part -- of course, very clean cut, categorized, compartmentalized, divided -- but life is messy. But what to do? It is so. It is not so compartmentalized, so clear-cut, divided -- it is a chaos. But logic is dead and life is alive, so the question is whether to choose consistency or to choose life.

If you are too much for consistency you will become dead, and deadlier and deadlier, because consistency is possible only if you drop the opposite completely. Then you love and only love and only love and are never angry, never hate, never fight. You obey, only obey -- never disobedience, never rebellion, never going away. But then everything becomes stale, then the relationship becomes poisonous -- then it KILLS.
These blockage thoughtform sub-personalities are fixed, obsessed, filled with desire which become stale and poisonous. They Kill!! - Only the Empty mind can truly Live, Have Life, because it is free from the fixedness and stuck Polarity caused by the Blockages.
MAKE THE SMALLEST DISTINCTION, HOWEVER, ONE COMPLAINT, AND HEAVEN AND EARTH ARE SET INFINITELY APART - The Enlightened mind of Sosan
- Satchidanand
NEW MEDITATION ENERGY ENHANCEMENT
WEBSITE DESIGN - CLICK HERE!!
ENERGYENHANCEMENT.ORG SITE MAP
MAILING LIST SIGN UP

FREE REPORT CLICK HERE!! SECRETS OTHER COURSES WILL NEVER TELL YOU JOIN OUR REGULAR SPIRITUAL EMAIL SERVICE

ENLIGHTENMENT WITH MEDITATION ENERGY ENHANCEMENT INTRODUCTION
MEDITATION ENERGY ENHANCEMENT

STUDENTS EXPERIENCES

-

FIFTY

FULL TESTIMONIALS

ENERGY ENHANCEMENT LATEST STUDENTS EXPERIENCES

HEAL PROBLEMS - TRAUMA, PAIN, RAPE AND ABUSE, RELATIONSHIPS, DIVORCE, BEREAVEMENT, ANGER, FEAR AND DEPRESSION, FRIGIDITY AND IMPOTENCE, SEX ADDICTION, PIERCINGS, TATTOOS, BDSM, T
EE COURSE OVERVIEW THE KARMA CLEANING PROCESS
SPEED UP THE PROCESS OF ENLIGHTENMENT, WISDOM AND LEADERSHIP WITH THE APPRENTICE LEVELS OF THE ENERGY ENHANCEMENT COURSE.....

GAIN ENERGY

APPRENTICE LEVEL1

THE

ENERGY BLOCKAGE REMOVAL PROCESS LEVEL2

THE

KARMA CLEARING PROCESS

APPRENTICE

LEVEL3

MASTERY OF RELATIONSHIPS

TANTRA

APPRENTICE

LEVEL4

THE FOUR
YEAR ENERGY ENHANCEMENT COURSE
ENERGY ENHANCEMENT MEDITATION

HOME PAGE ONE

NOW UPGRADED TO 9 DVDS AND 15 HOURS OF TEACHING!!!

FREE VIDEOS!!

FREE ENERGY ENHANCEMENT DANCE VIDEO 1
COURSES IN ARGENTINA
COURSES IN SPAIN THIS SUMMER
SERVING YOUR MEDITATION SINCE 1993 - ENQUIRIES AND BOOKINGS - SIGN UP TO THE ENERGY ENHANCEMENT NEWSLETTER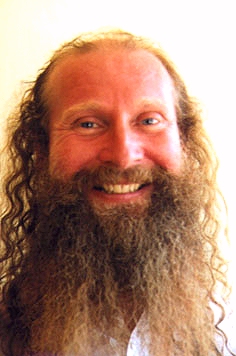 ENERGY ENHANCEMENT IS THE NEW, SAFE, SMOOTH AND FAST WAY OF LOSING ALL INTERNAL NEGATIVE ENERGY AND PAIN BECAUSE IT WORKS ONLY AT THE ENERGY LEVEL, THEREFORE SPEEDING UP THE PATH OF ENLIGHTENMENT.
ENERGY ENHANCEMENT HAS HELPED MANY PEOPLE ON THIS PATH FROM THOSE WITH THE BIGGEST ENERGY BLOCKAGES TO THOSE WHOSE ASPIRATION IS TO HELP THE WORLD AND ALL THE PEOPLE IN IT.
ENERGY ENHANCEMENT CAN HELP YOU!!
Part of Satchidanand's Web Blog - "I was meeting a nice girl of 28 this morning here at our center in Rosario. She is a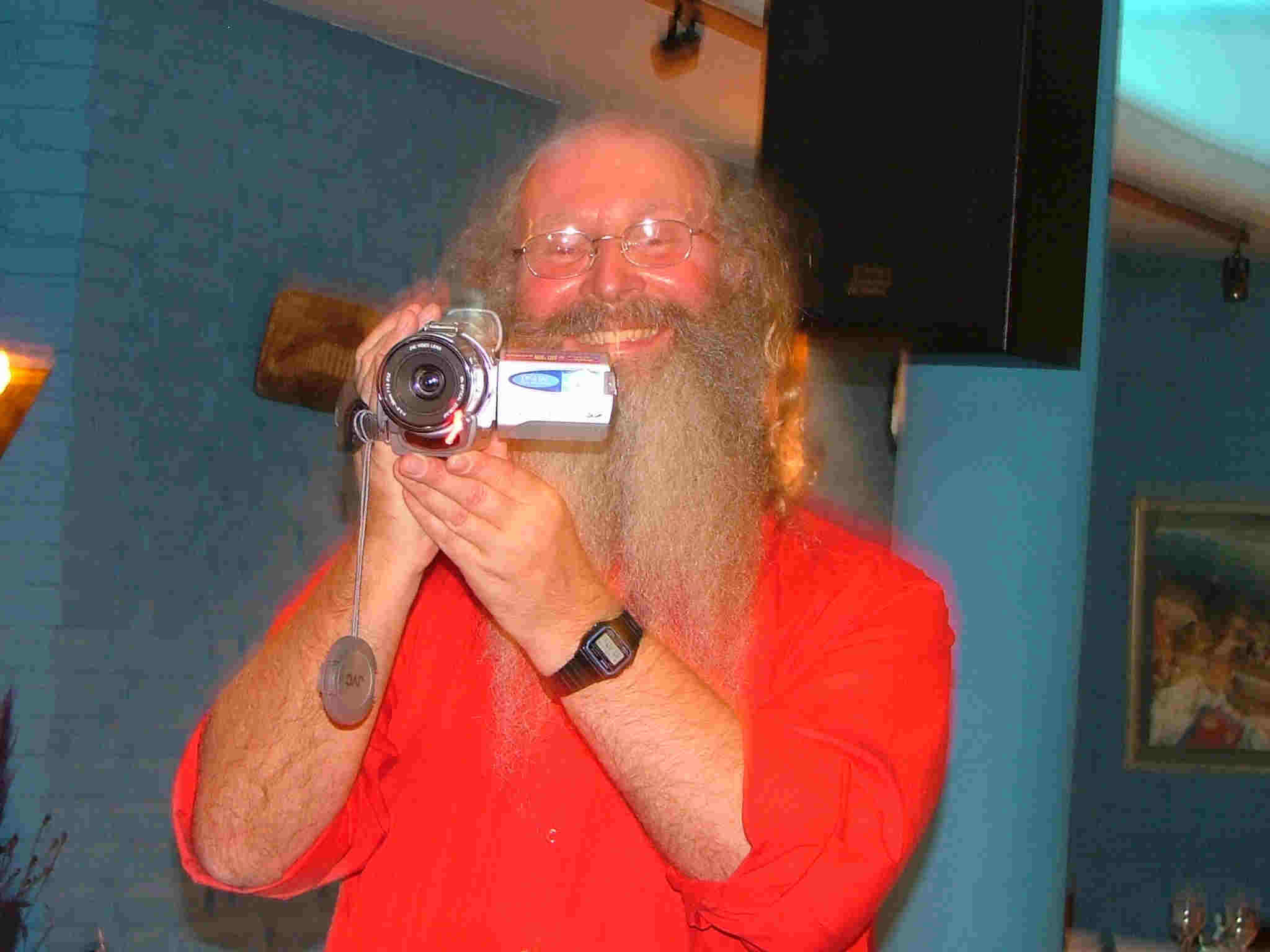 Psychologist but has fallen out of love with Psychology because although it explains things intellectually it gives no TECHNIQUES apart from talking to change anything internally, particularly in herself. You can see how effective Psychology is by looking at Woody Allen.
I connected with her base chakra and her inner child showed me all her chakras and blockages one by one. A very interesting experience. First the Base chakra, one fear and security blockage which I removed very quickly. Then the second, a pain filled relationship blockage which I also removed. Then all the chakras solar plexus, heart etc, feeling the general dirtyness of the psychic body usually cleaned with The Grounding of Negative Energies but no major blockages. Then the head, two blockages, one a person who had just died, very deep and negative. I removed the first blockage but the other one was more difficult and stayed with me, absorbed by my psychic body, for a day before I sent it on.
She felt the movement of energy blockages in the head and in the body as my mind and energy was working on her and told me that she normally got a lot of headaches. She was interested in my exposition of Energy Enhancement as all the while I was working on these blockages I was also talking to her. Such openings show an educated psychic body, one with talent. Not everyone who comes to the Guru has similar experiences. Some also get more. She and I felt that with training she also might be able to help her clients in a similar way. So, she is coming back tomorrow to try out the process, to get her first Initiation in Energy Enhancement."

ARTICLE ON ENERGY ENHANCEMENT FROM THE YOGA MAGAZINE OF GREAT BRITAIN - FIND OUT WHAT THEY SAY!!
Energy Enhancement does exactly what it says on the Tin!
James Ellerbeck, Yoga Magazine of Great Britain.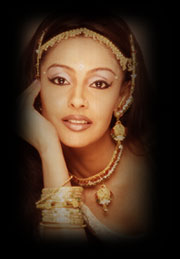 Here I am today, sitting down, putting pen down on paper whilst gathering my thoughts on the amazing Energy Enhancement Course that I am currently on. Where do I begin? Firstly, I felt it would be great to share my experiences of the Energy Enhancement course with other like-minded people. The following information is for those interested in growing spiritually, and wanting this world to become a better place - starting from improving themselves!
Honey Kalaria, Bollywood Star and Owner of Diva Entertainments
What we feel...
I am a brother of yours, who has traveled a little longer upon the Path than has the normal student, and has therefore incurred greater responsibilities. I am one who has wrestled and fought his way into a greater measure of light than has the aspirant who will read this webpage, and I must therefore act as a transmitter of the light, no matter what the cost.


I am not an old man, as age counts among the teachers, yet I am not young or inexperienced. My work is to teach and spread the knowledge of the Ageless Wisdom wherever I can find a response, and I have been doing this for many years.

I seek also to help the ascended Masters whenever opportunity offers, for I have been long connected with Them and with Their work. In all the above, I have told you much; yet at the same time I have told you nothing which would lead you to offer me that blind obedience and the foolish devotion which the emotional aspirant offers to the Guru and Master Whom he is as yet unable to contact. Nor will he make that desired contact until he has transmuted emotional devotion into unselfish service to humanity - not to the Master.

The words that I have written are sent out with no claim for their acceptance. They may, or may not, be correct, true and useful. It is for you to ascertain their truth by right practice and by the exercise of the intuition. I am not interested in having them acclaimed as inspired writings, or in having anyone speak of them (with bated breath) as being the work of one of the Masters.

If they present truth in such a way that it follows sequentially upon that already offered in the world teachings, if the information given raises the aspiration and the will-to-serve from the plane of the emotions to that of the mind then they will have served their purpose.

If the teaching conveyed calls forth a response from the illumined mind of the student worker in the world, and brings a flashing forth of his intuition, then let that teaching be accepted. But not otherwise.

If the statements meet with eventual corroboration, or are deemed true under the test of the Law of Correspondences, then that is well and good. But should this not be so, let not the student accept what is said.
Djwan Khul - Tibetan lama
Our Deepest Fear
Our deepest fear is not that we are inadequate.
Our deepest fear is that we are powerful beyond measure. It is our light, not our darkness that most frightens us.
We ask ourselves, Who am I to be brilliant, gorgeous, talented, fabulous?
Actually, who are you not to be? You are a child of God. Your playing small does not serve the world.
There is nothing enlightened about shrinking so that other people won't feel insecure around you. We are all meant to shine, as children do.
We were born to make manifest the glory of God that is within us. It is not just in some of us; it is in everyone. And as we let our own light shine, we unconsciously give other people permission to do the same.
As we are liberated from our own fear, our presence automatically liberates others.
by Marianne Williamson from A Return To Love: Reflections on the Principles of A Course in Miracles
(Note: This is often found on the Internet incorrectly stated as a quote by Nelson Mandela from the Inauguration Speech, 1994.)
NEW!! REFLECTIONS ON HOW TO DO WHAT YOU LOVE BY PAUL GRAHAM
CLICK HERE FOR SATCHIDANAND ARTICLE ON THE EE INCREDIBLY SUCCESSFUL AND PROFITABLE MOVIE LIST - AMERICAN BEAUTY
CLICK HERE FOR FREE SPIRITUAL DATABASE
CLICK HERE FOR FREE YOGA BOOKS
CLICK HERE FOR FREE SPIRITUAL MP3 TALKS
FREE GIFTS FOR NEWSLETTER SIGNUP

ENERGY ENHANCEMENT
THE MOST ADVANCED COURSE OF MEDITATION ON THIS PLANET
STOP THE PAIN; DISSOLVE THE TRAUMA
SPEED UP THE PROCESS OF ENLIGHTENMENT
SIGN UP NOW
YOU GET EIGHT FREE ENERGY ENHANCEMENT MEDITATION GIFTS
FREE REPORT - WHAT THE OTHER MEDITATION COURSES WILL NEVER TELL YOU

FREE ONLINE ENERGY ENHANCEMENT E-Book

FREE ENERGY ENHANCEMENT VIDEO - YOGA SUTRAS BY SATCHIDANAND Download size 426mb

FREE!! 90 MINUTE TALK - ENLIGHTENMENT BY SATCHIDANAND Download size 11MB

FREE MEDITATION ENERGY ENHANCEMENT DANCE VIDEO ONE Download size 34MB

FREE MEDITATION ENERGY ENHANCEMENT DANCE VIDEO TWO Download size 38MB

FREE MEDITATION ENERGY ENHANCEMENT DATABASE ACCESS ONLINE 200MB

FREE Weekly Email Service of Right On Spiritual Texts and Pointed, Pungent and Humorous Stories.
FILL IN THE FORM BELOW!!
What you GET!!
YOU GET EIGHT FREE ENERGY ENHANCEMENT MEDITATION GIFTS
FREE REPORT - WHAT THE OTHER MEDITATION COURSES WILL NEVER TELL YOU

FREE ONLINE ENERGY ENHANCEMENT E-Book

FREE ENERGY ENHANCEMENT VIDEO - YOGA SUTRAS BY SATCHIDANAND Download size 426mb

FREE!! 90 MINUTE TALK - ENLIGHTENMENT BY SATCHIDANAND Download size 11MB

FREE MEDITATION ENERGY ENHANCEMENT DANCE VIDEO ONE Download size 34MB

FREE MEDITATION ENERGY ENHANCEMENT DANCE VIDEO TWO Download size 38MB

FREE MEDITATION ENERGY ENHANCEMENT DATABASE ACCESS ONLINE 200MB

FREE Weekly Email Service of Right On Spiritual Texts and Pointed, Pungent and Humorous Stories.
Fill in the Form BELOW!!
SERVING YOUR MEDITATION SINCE 1993 - INFORMATION, ENQUIRIES AND BOOKINGS -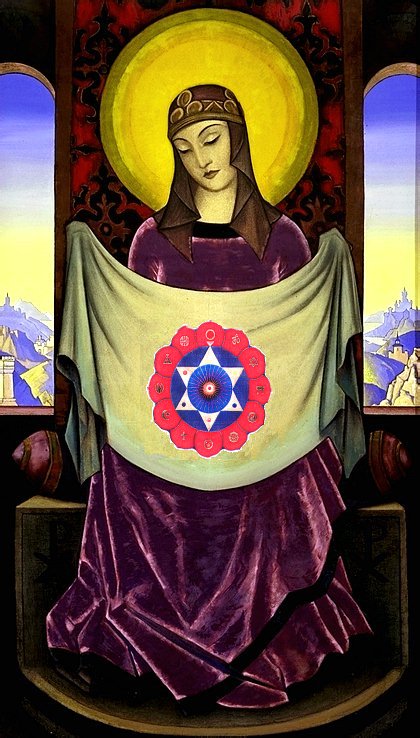 ENERGY ENHANCEMENT MEDITATION
"An example of one of the different types of Energy Blockage is that they are sometimes created when we do not get what we expect, or we get what we do not want. They are caused by the pain of disappointment.

Like when our Mother or Father or Son or Daughter dies. Like when a Lover leaves us.

This trauma, this pain is so strong that at that moment the mind can not look at it, so it gets locked away within the body until we get strong enough to process it.

Then amnesia. We forget the pain fulminating in our bodies. We forget the poison until, after a while, disease is the result."

Satchidanand
WHAT DON MINIHANE SAYS OF HIS MEDITATIONAL EXPERIENCES ON THE JANUARY 2007 COURSE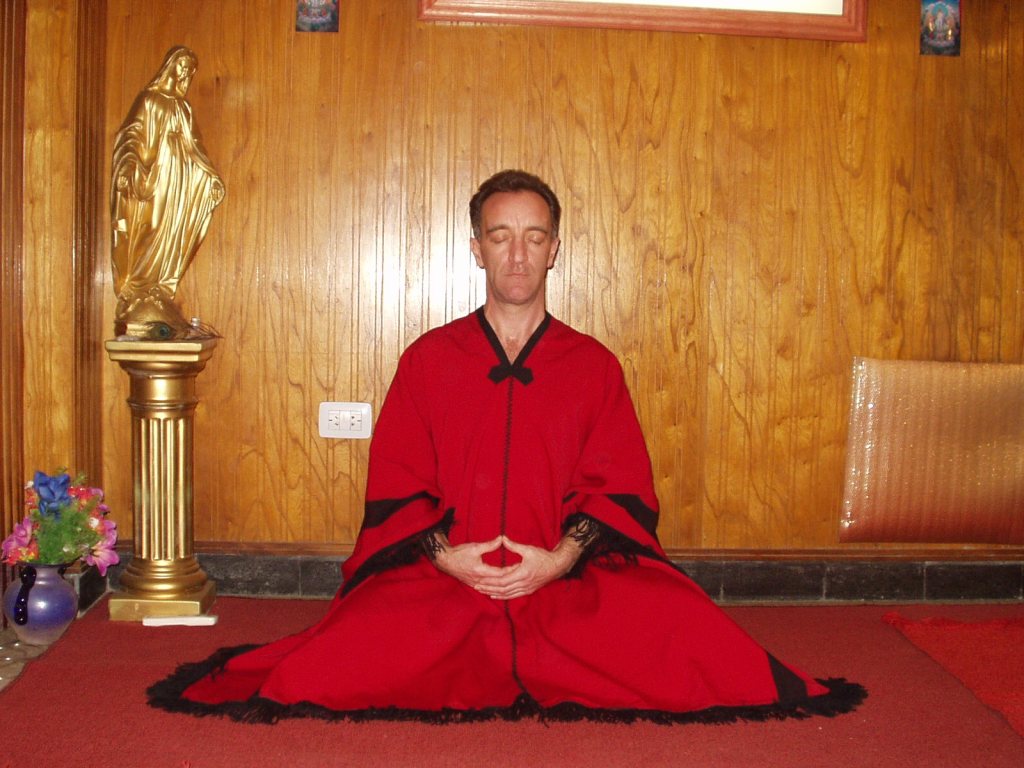 DON MEDITATING AFTER A FEW DAYS ON THE COURSE -
"To expand, I was sitting in meditation the other night and was happily destroying blockages in me using the Seven Step Process of Energy Enhancement taught by Satchi and Devi when I was staggered by something new. I watched as negative energy transmuted into white light and travelled down to the centre of the earth then returned up my spinal column and carried on into outer space to the centre of the universe and then returned back to me through the crown chakra and down the front of my body through the throat centre then the heart centre and the solar plexus, on to the genitals and in to the perineum, through to the centre of the earth and returned back up my spine and so began this new orbit of energy.
The effect was something else; it shot through me at incredible speed. This carried on and got denser and more powerful as I discharged more of the negative energy within me. This energy took the form of bands of light that followed each other in waves travelling at equal distance apart and as I discharged and transmuted more negative energy the bands got closer together and I found that I could control the speed at which they travelled through the body. Satchi calls this orbit the Supra Galactic Orbit which travels up the ANTAHKARANA into the centre of the universe and down through the centre of the earth passing through the front of the body on the downward sweep and returning up the spine on the outward sweep. I was complete."
TOTAL RESPECT TO SATCHIDANAND AND DEVI DHYANI
Satchi, please accept my total respect and gratitude for everything you have imparted to me over the short four weeks I have been here. You are a huge light in this world and long may you shine. For everyone reading this, get your asses over to see these people, your lives will be changed forever and we donít get many chances in this world to be able to achieve that and there are defiantly not many people in this world like Satchi and Devi who can do the business like this.
Energy, Enhancement, EE, Meditation, Meditations, Retreats, Course, Hercules, Greek, Myth, Evolution, Human Evolution, Seminars, Yoga, Hatha, Patanjali, Raja, Mantra, Japa, Bhakti, Krishna, Karma, Asana, Pranayama, Mudra, Bandha, Yoga, Sacred, Dance, Teacher, Training, Meditation, Initiation, Teacher, Training, Philosophy, Reiki, Master, Enlightenment, Illumination, Nirvana, Emptiness, Nothing, Soul, Monad, Tantra, Tantric, Tantrick, White, Magic, Magick, Alchemy, Relationships, Ego, Strategeies, Mastery, Thelema, Aleister, Crowley, Healing, Psychology, Strategies, Celestine, Prophesy, Ken, Wilber, Therapy, infinity, infinite, taoist practises, transmute, transmutation, stress, success, abundance, plenty, philosophers stone, ego, kundalini, energy protection, intuition, synchronicity, square the circle, ouroboros, yin, yang, swastika, vitriol, aura, auric bopdy, inorganic beings, ascended masters, Development, Self, Personal, Relaxation, Stress, Holidays, Tours, India, Peru, Argentina, Brazil, Majorca, Alhambra, Taj, Mahal, Machu, Pichu, Arunachala, Poetry, Art, Spirit, Spiritual, Don, Juan, Carlos, Castaneda, Castenada, Gurdjieff, Alice, Bailey, Djwan, Khul, The, Tibetan, Lama, Zopa, Dalai Lama, New Age, Management, Success, Taoism, Tao, Daoism, Dao, Zen, Master, Hogen, Rinzai, Soto, Dogen, Buddhism, Buddha, Mahayana, Hinayana, Sufism, Muslim, Jallaluddhin, Jallaluddin, Rumi, Hinduism, Osho, Rajneesh, Sivananda, Satchidananda, Satchidanand, Sathya, Sai, Baba, Ramana, Maharshi, Sri, Yogendra, Maharishi, Mahesh, Yogi, Aurobindo, Christianity, Christ, Bede, Griffiths, Benedictine, Synthesis, Church, of Synthesis.